Inspired spaces with Alice Lines: How to welcome colour to your bedroom
Learn how to enhance your space through our home styling partnership with Alice Lines, who we've turned to for her expertise as a talented stylist and editor of homestyle magazine. In a five-part journal series, Alice shares inspiring ways to style key areas of your home. Read on to discover her ideas for layering complementary colours in the bedroom.
Look 1, part 1: Spearmint, Lupin, Mulberry & Pinstripe
Your bedroom is a space that should be unique to you. Rather than exercising caution, enjoy being bolder with your styling choices. For me, that means using colour to create the desired mood.
Establish a palette of three to four hues—pulling from a painting is a great way to start. Here, I referenced a duo of works by local Snells Beach artist Lucy Rice, whose intuitive abstract pieces come together in soft painterly tones, that provided the perfect jumping-off point for this scheme.
For a look that's well thought out but unfussy, visual contrast is a helpful tool. I started with a fresh Spearmint duvet cover, then teamed it with a flat sheet and pillowcases in shades of purple—soft Lupin and darker Mulberry—over a fitted Pinstripe sheet.
Play around with pillowcases of various colours, mixing or matching them with your sheets and duvet. Bolster cushions are another go-to for me in the bedroom—they're perfectly shaped for use as a prop for your neck or back.
When it comes to bedding fabric, cotton and linen each have their seasonal merits. Your choice might come down to what gives you the best night's sleep.
Look 1, part 2: Spearmint & Pinstripe
Not quite ready to go all the way with a multicoloured scheme in the bedroom? Whites and neutrals are the answer to simplifying a layered look on your bed. Slip them between complementary hues, then round it out with a pop of contrast, in the form of a feature cushion, for example.
Look 2: Midsummer mood
As summer approaches and the nights warm up, I like to keep it cool and calm in the bedroom by paring things right back. If you're shedding winter-weight layers, the Morandi bedspread makes a chic alternative to a bulky duvet bunched at the end of the bed. Embrace this minimalist approach when you make the bed by pulling this bedspread right up and over your pillowcases for a smooth, draped finish. Pulling from its oversized-plaid palette, two cushions of different colours and sizes add just enough interest—and comfort—for summer siestas.
In our next journal post, we'll share how design can bring people together when entertaining at home. Until then, discover more inspiration here.
Art credit: Camelia (above bed) & Cinnamon (above tallboy) by Lucy Rice. Discover more from Lucy online and Instagram.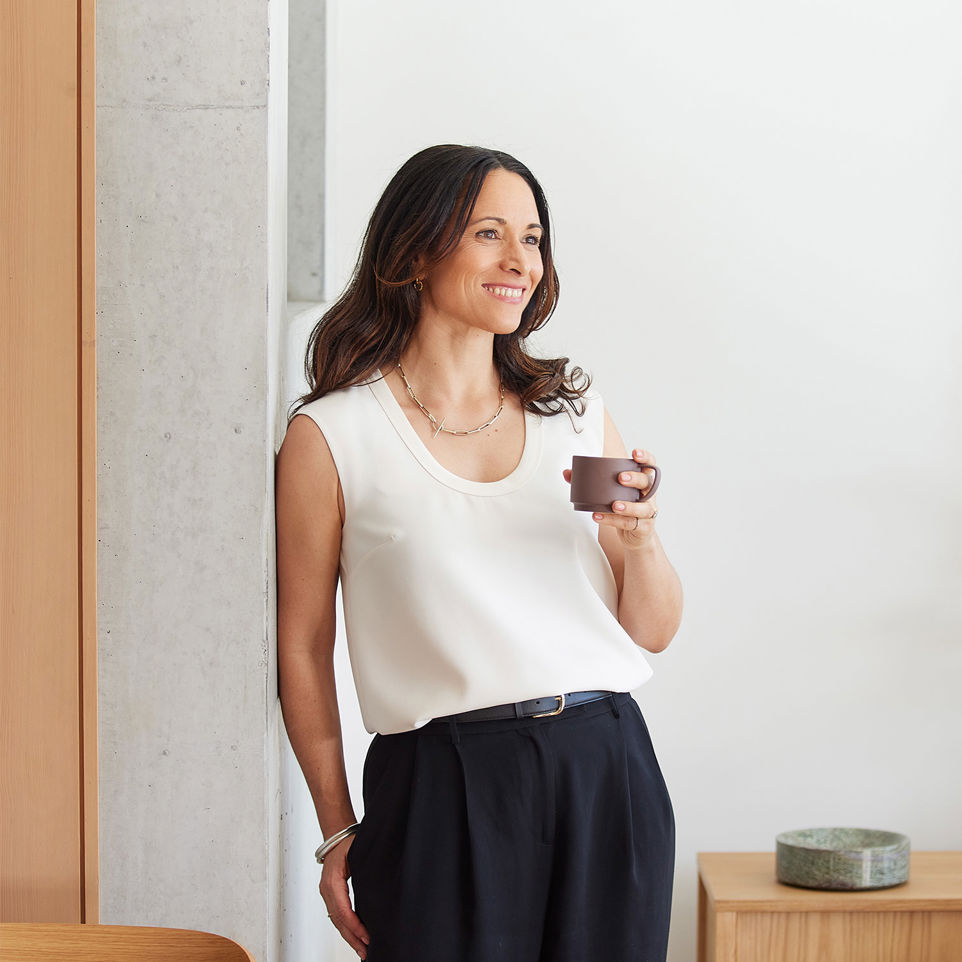 Alice Lines—stylist & editor of homestyle magazine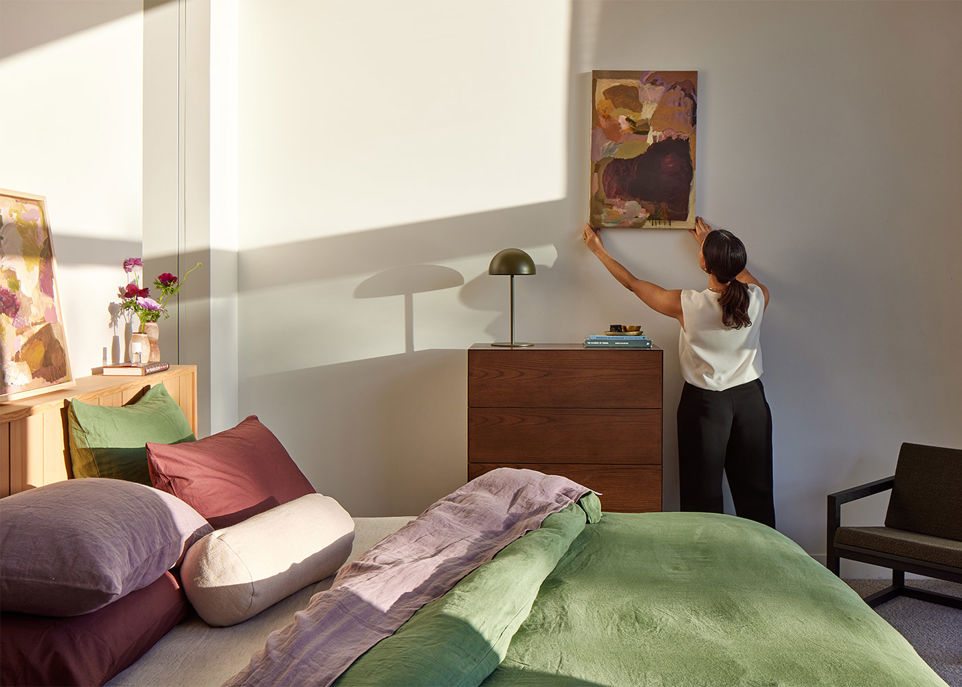 Look 1, part 1: Spearmint, Lupin, Mulberry & Pinstripe.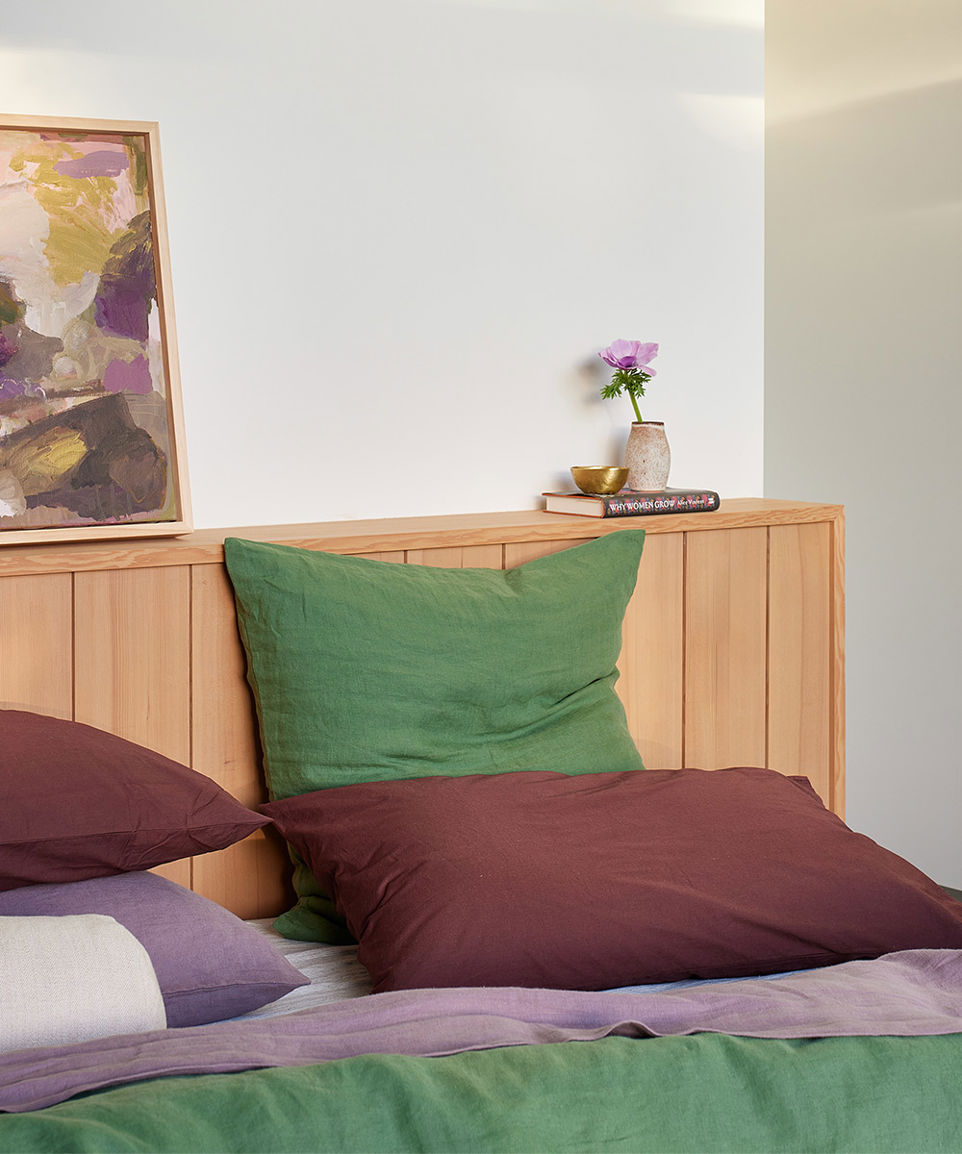 Look 1, part 1: Spearmint, Lupin, Mulberry & Pinstripe.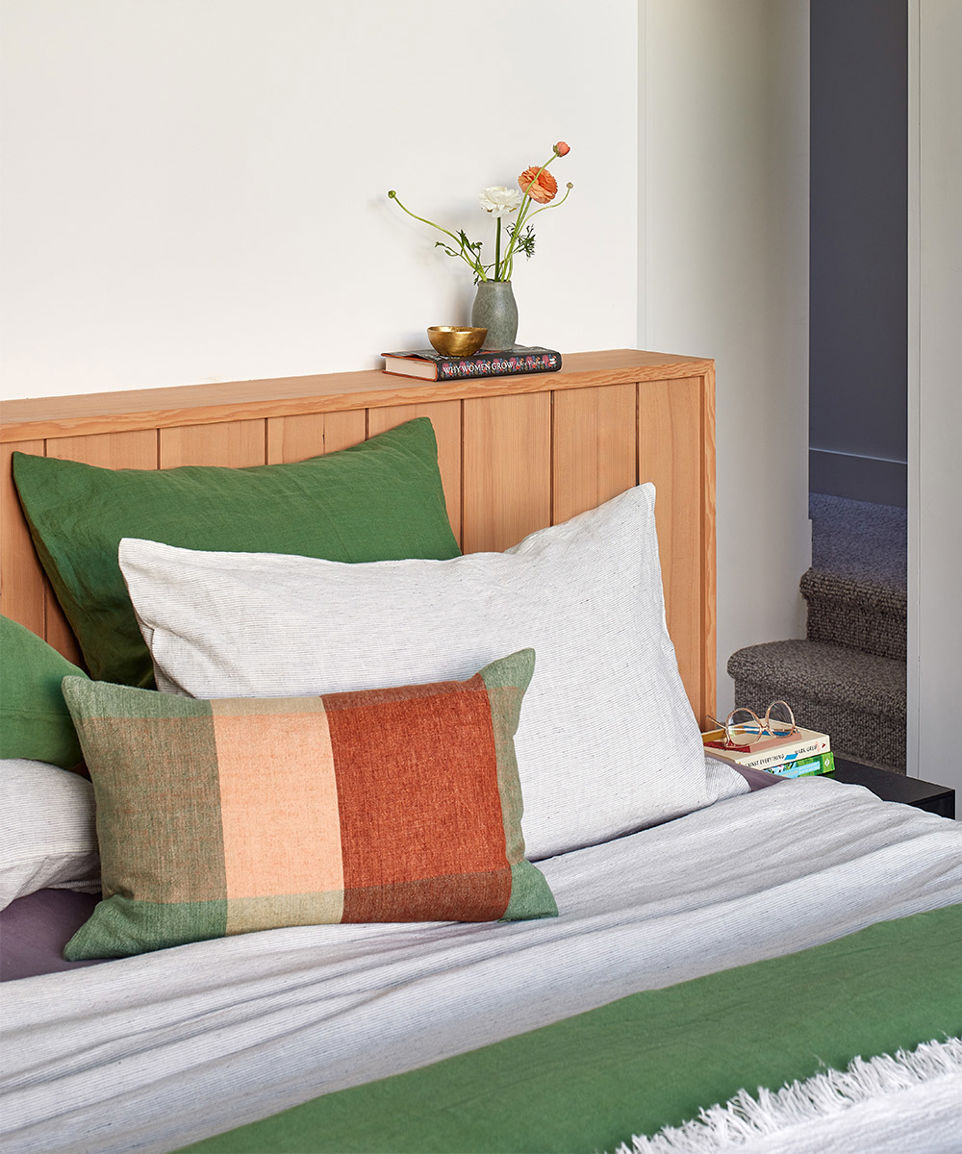 Look 1, part 2: Spearmint & Pinstripe.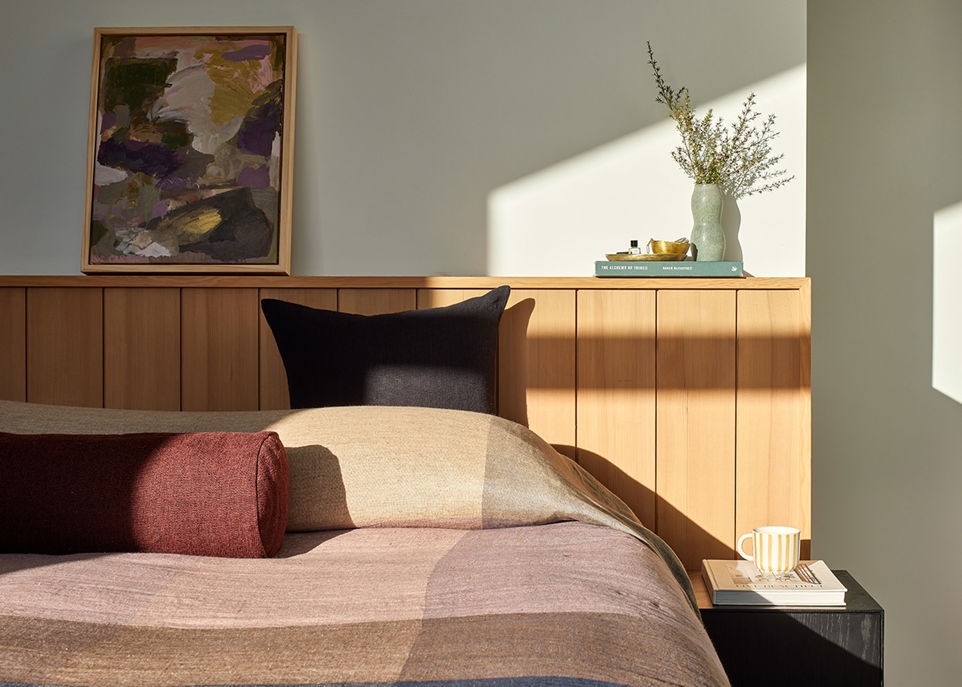 Look 2: Midsummer mood—Morandi bedspread.