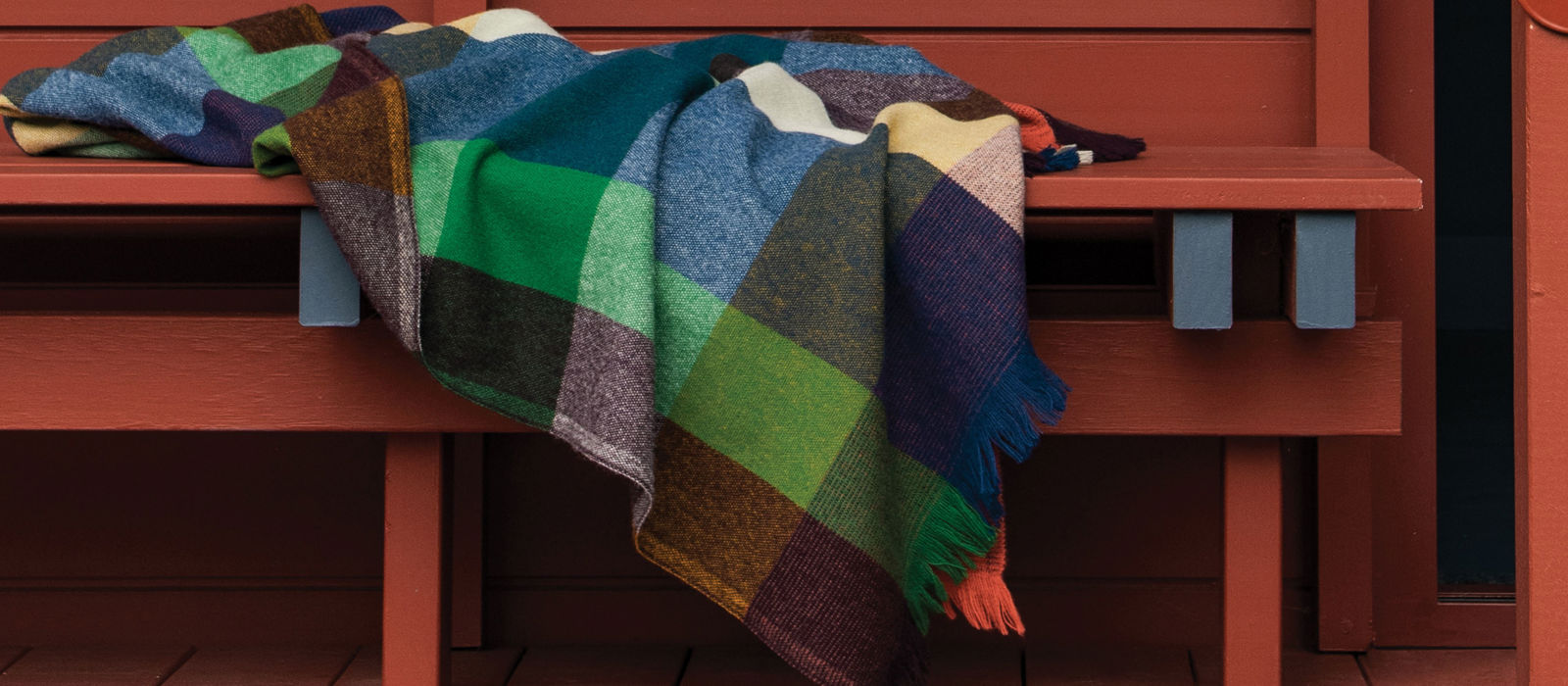 a celebration of colour
our new cabin blanket
The Cabin wool blanket is a study of colour and its infinite combinations. The design is an exploration in the balance and imbalance created through the merging of colour. Harmonious unions exist next to contrasting combinations and results in a united, playful design.
From start to finish, the design tells a New Zealand story. The blanket is designed in our Auckland studio by our in-house designers Imogen Tunnicliffe and Sophie Clapson. It was then woven and milled by a local manufacturer using lambswool sourced from the East Cape of the North Island.
During the design process, we were inspired by the New Zealand tradition of tramping.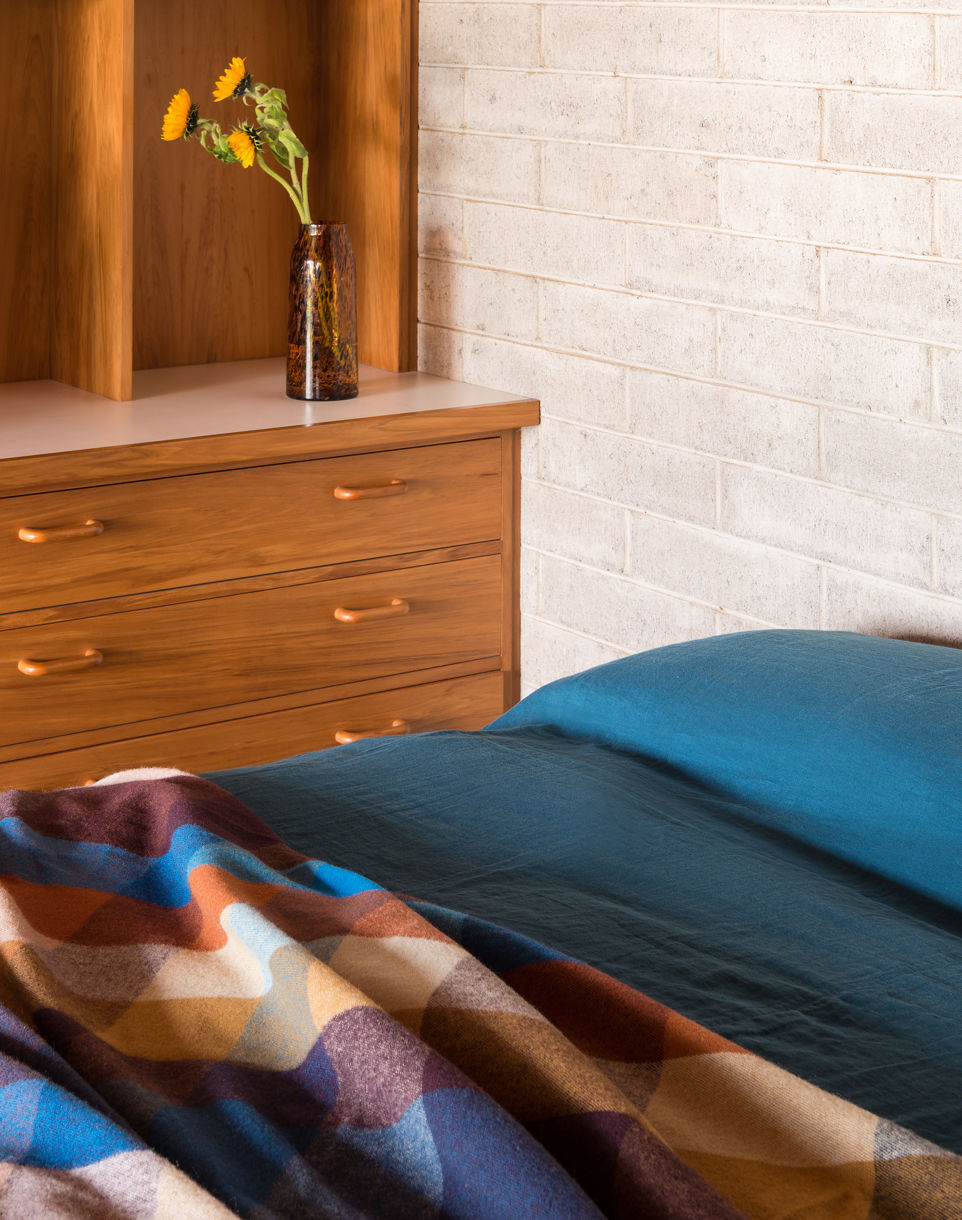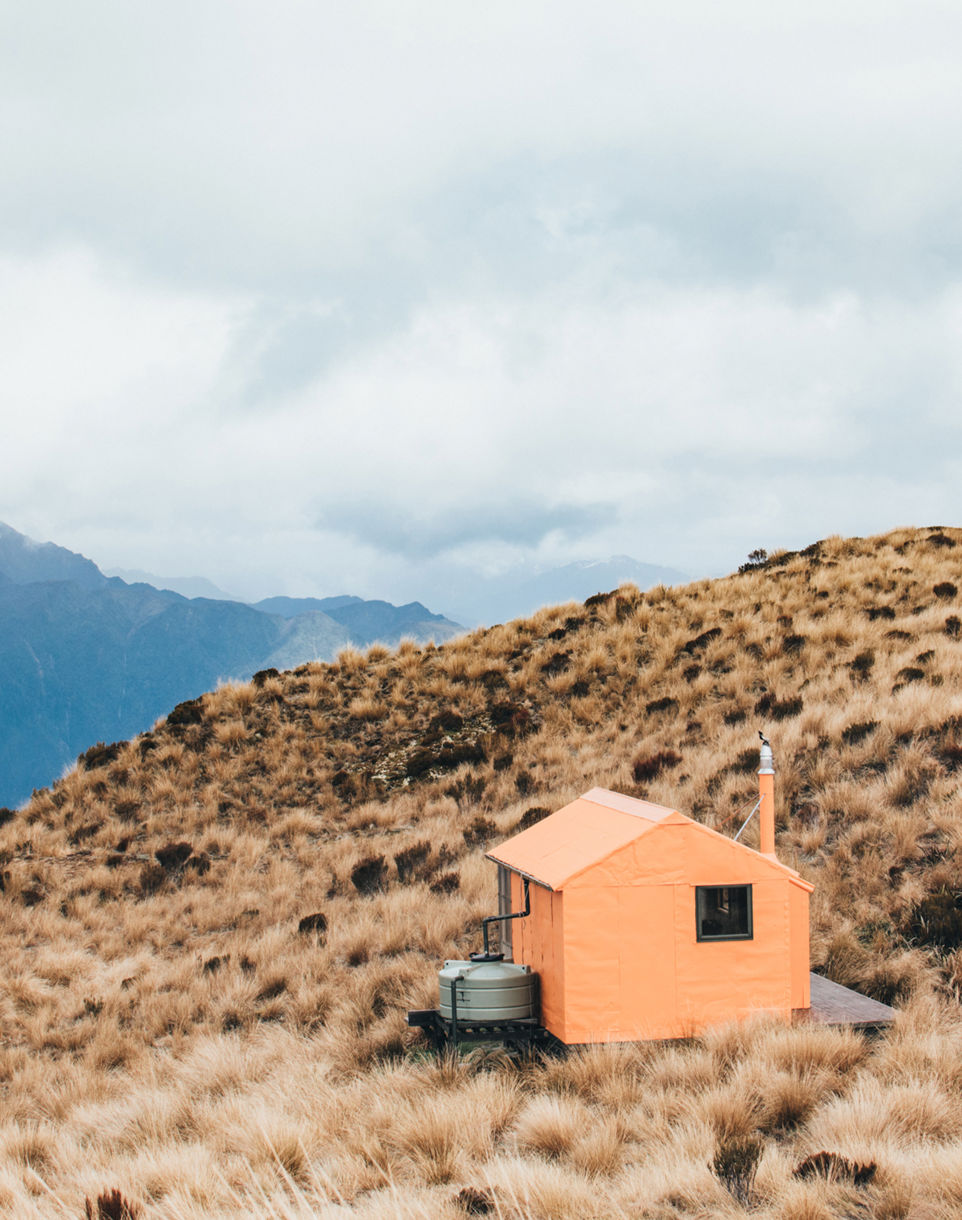 "This included the idea of staying in cabins and huts where you might find blankets folded on a shelf; the colours a little faded but still interesting, and the wool a little threadbare. The blanket is a cheerful reimagining of these classic New Zealand heirlooms—one we hope becomes a beloved textile in your home." - Imogen Tunnicliffe.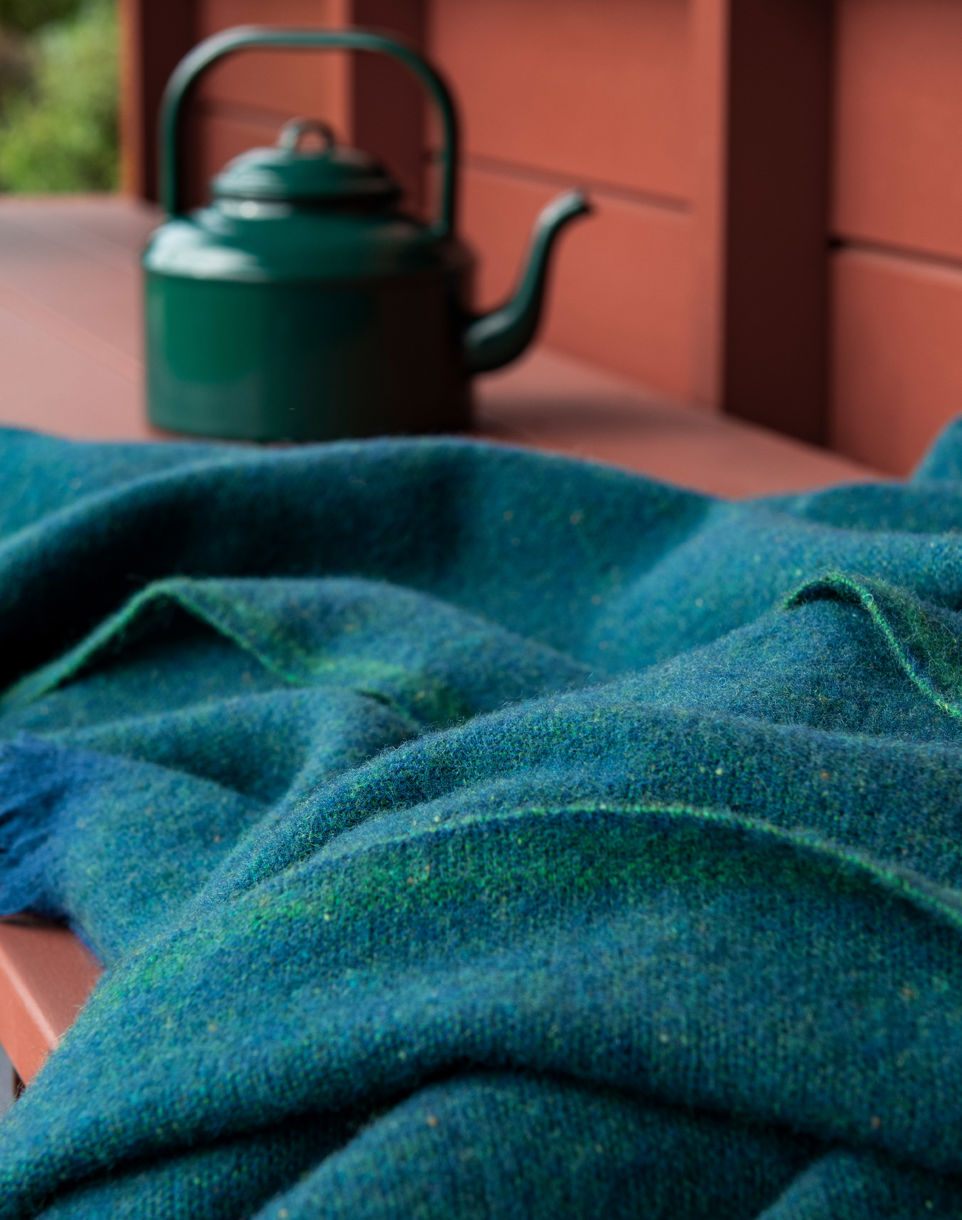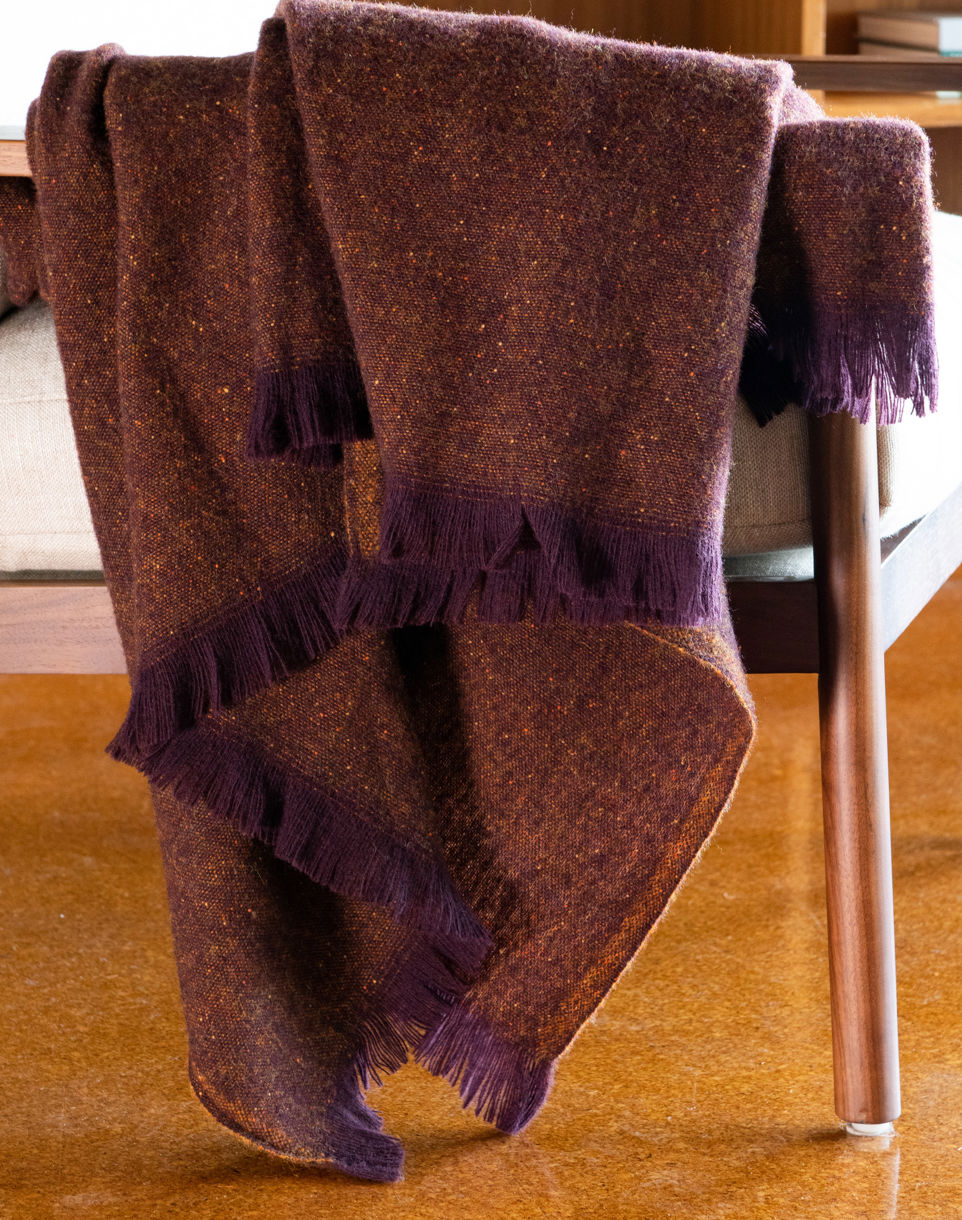 The bold and exuberant Cabin blanket is available in two colourways: mulberry and spirulina. Our SS21 collection also includes the New Zealand-made Bach wool blanket. The design is a pared-back celebration of colour with two colours featured within the individual blankets. Choose between mulberry or sea.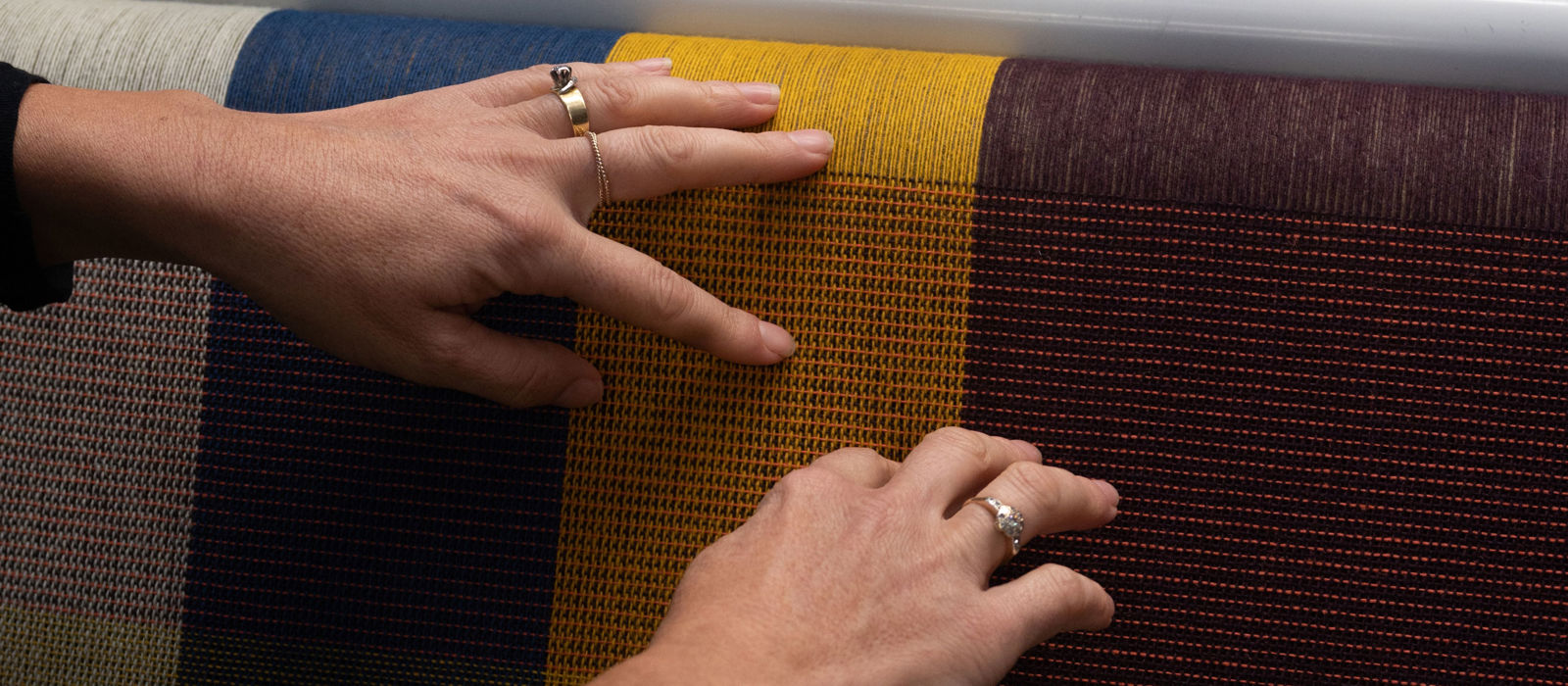 The Cabin blanket has been shortlisted in the textile and colour award categories of the 2021 Best Design Awards.