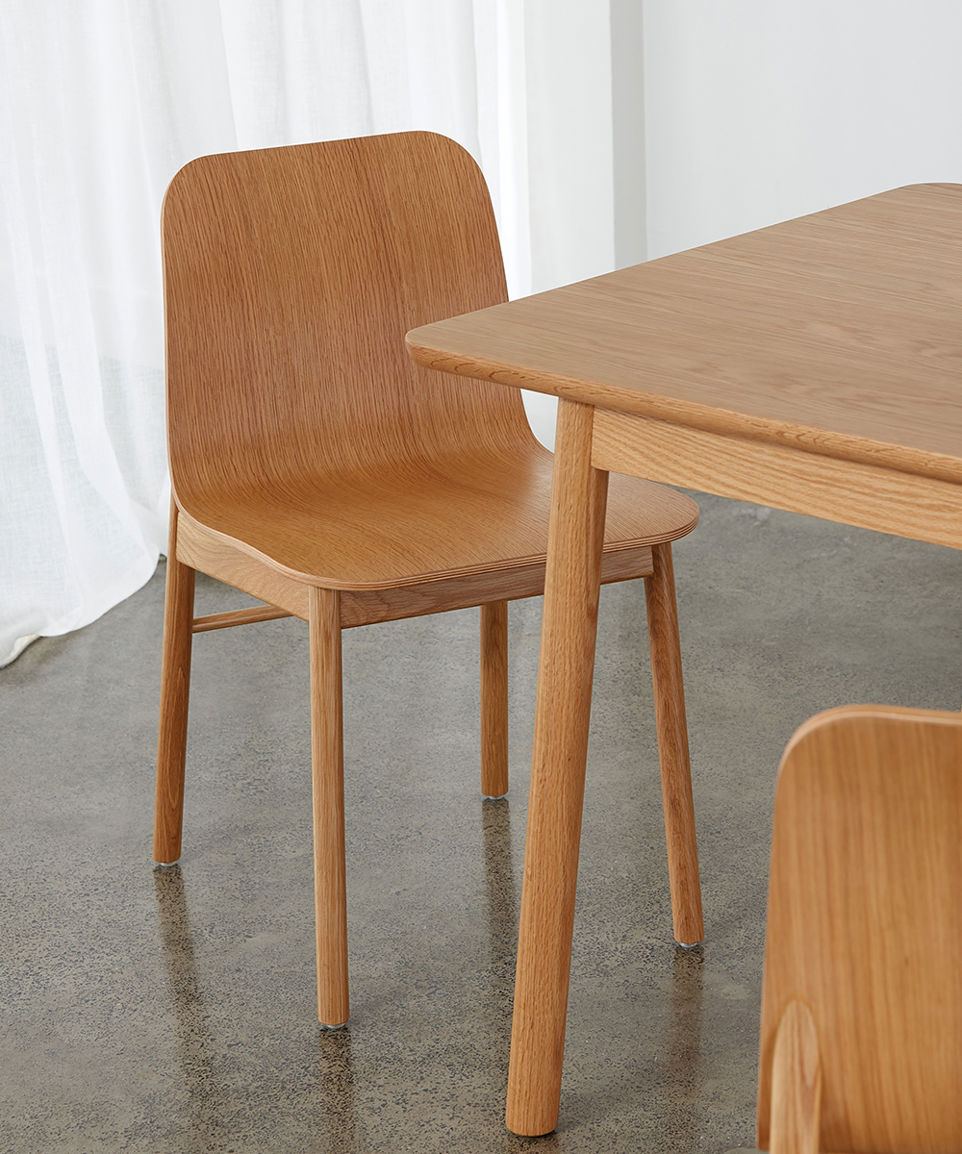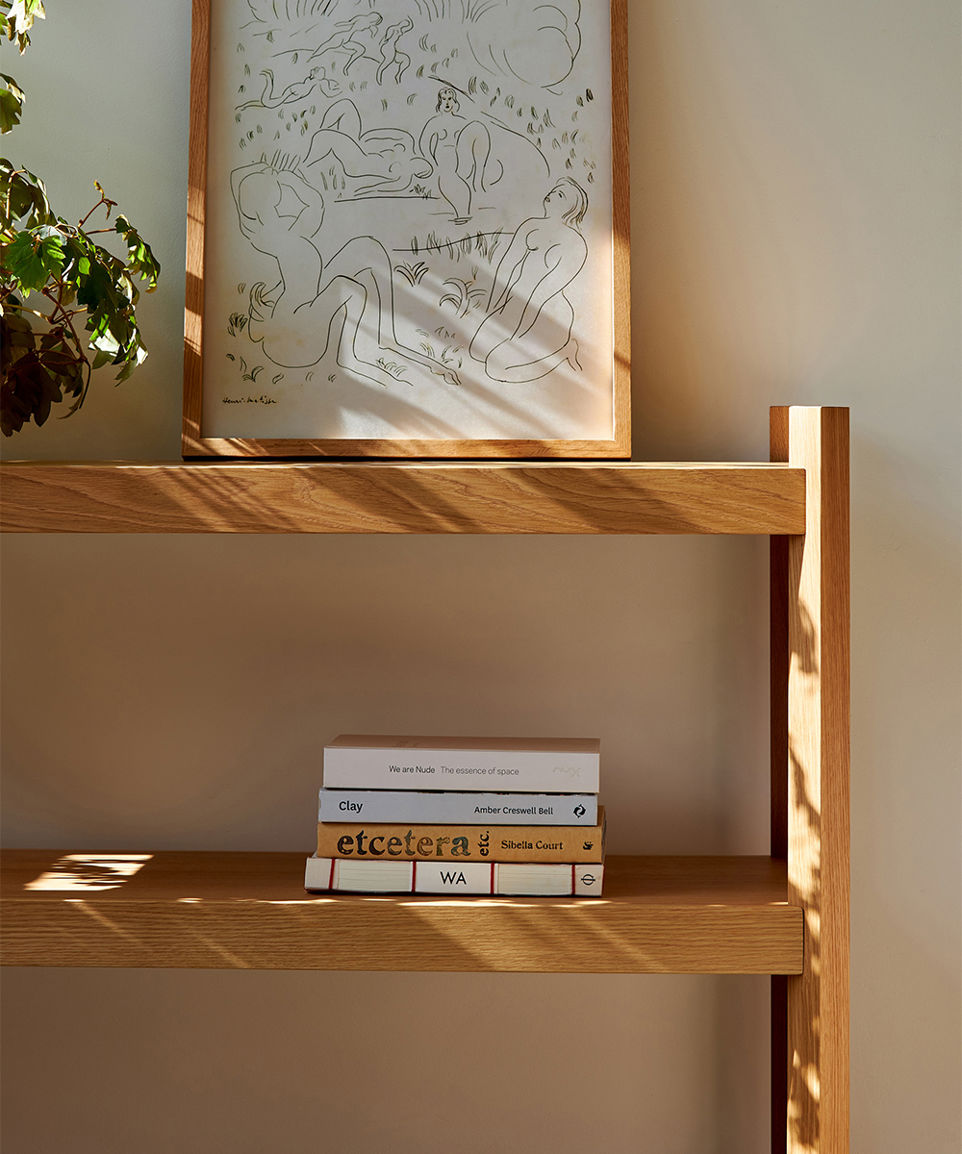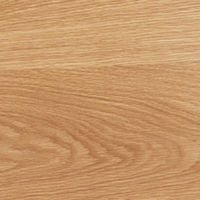 Solid wood
Solid wood is a term most commonly used to distinguish between ordinary lumber and engineered wood, like plywood, MDF, and particle board.
It is strong, durable, and comes in different species and grades. It is important to consider the unique properties of solid wood when choosing a furniture piece.
Solid timber is ideal for high-impact areas such as tables. It is durable and can be sanded back if damaged or scratched to restore it.
Wood is a natural, living material that responds to its environment. It can be affected by light, temperature, humidity, and wear.
Caring for solid wood
We do not recommend placing solid wood furniture in direct sunlight or near sources of heat. The natural characteristics of wood cause it to expand and contract with changes in humidity. Placing your furniture in these environments for prolonged periods of time may cause the timber to dry out, shrink, crack, or fade.
Avoid moisture and do not place in damp environments. Wipe away spills immediately. Use placemats or coasters to avoid staining.
Wooden pieces can lighten over time with light exposure. Avoid leaving the piece in the same location for an extended period. Move regularly to ensure an even finish over time.
Avoid using harsh chemicals or abrasive cleaners to clean the surface. This can strip or damage the coating.
Combat oil build-up on surfaces by wiping down with a soft, microfiber cloth.
Avoid dragging or knocking heavy objects against the surface.