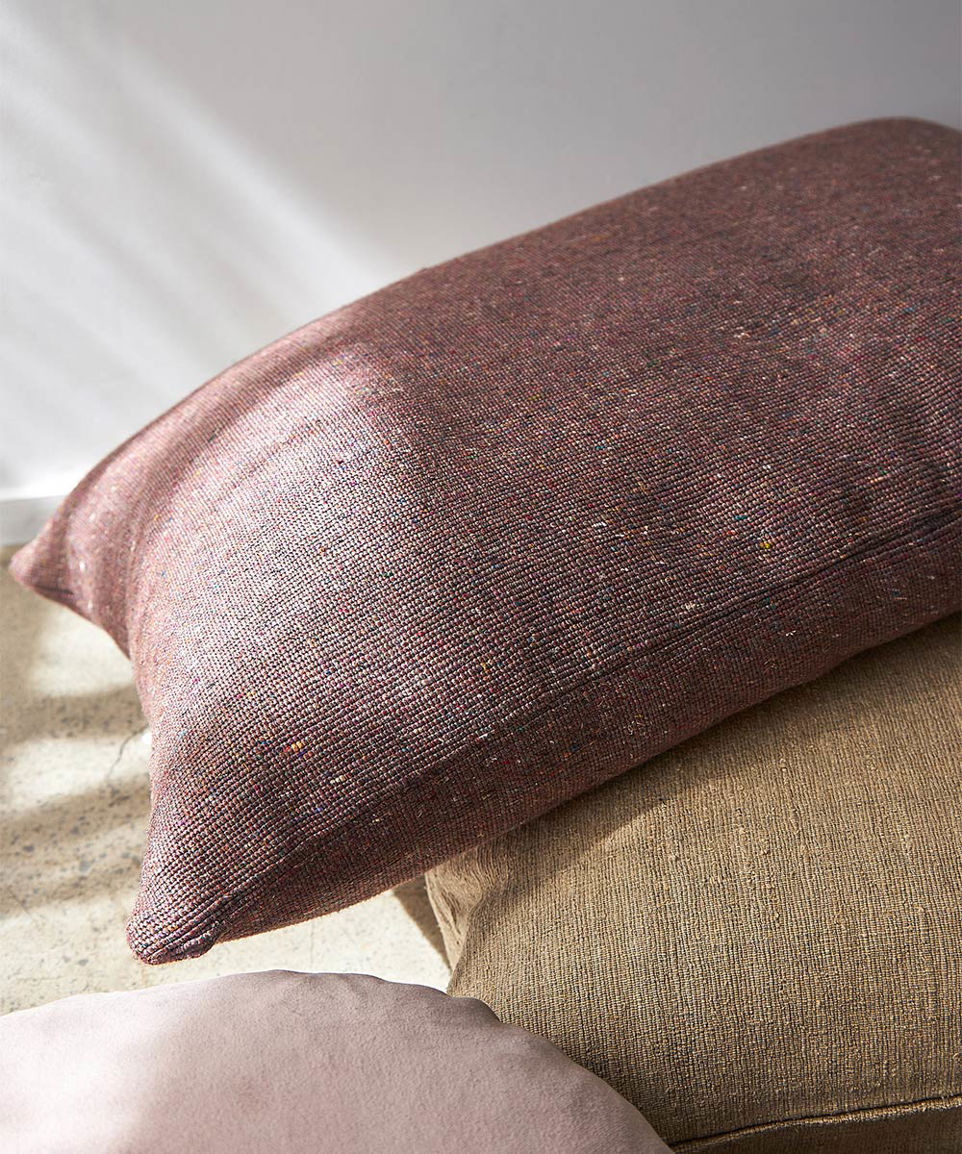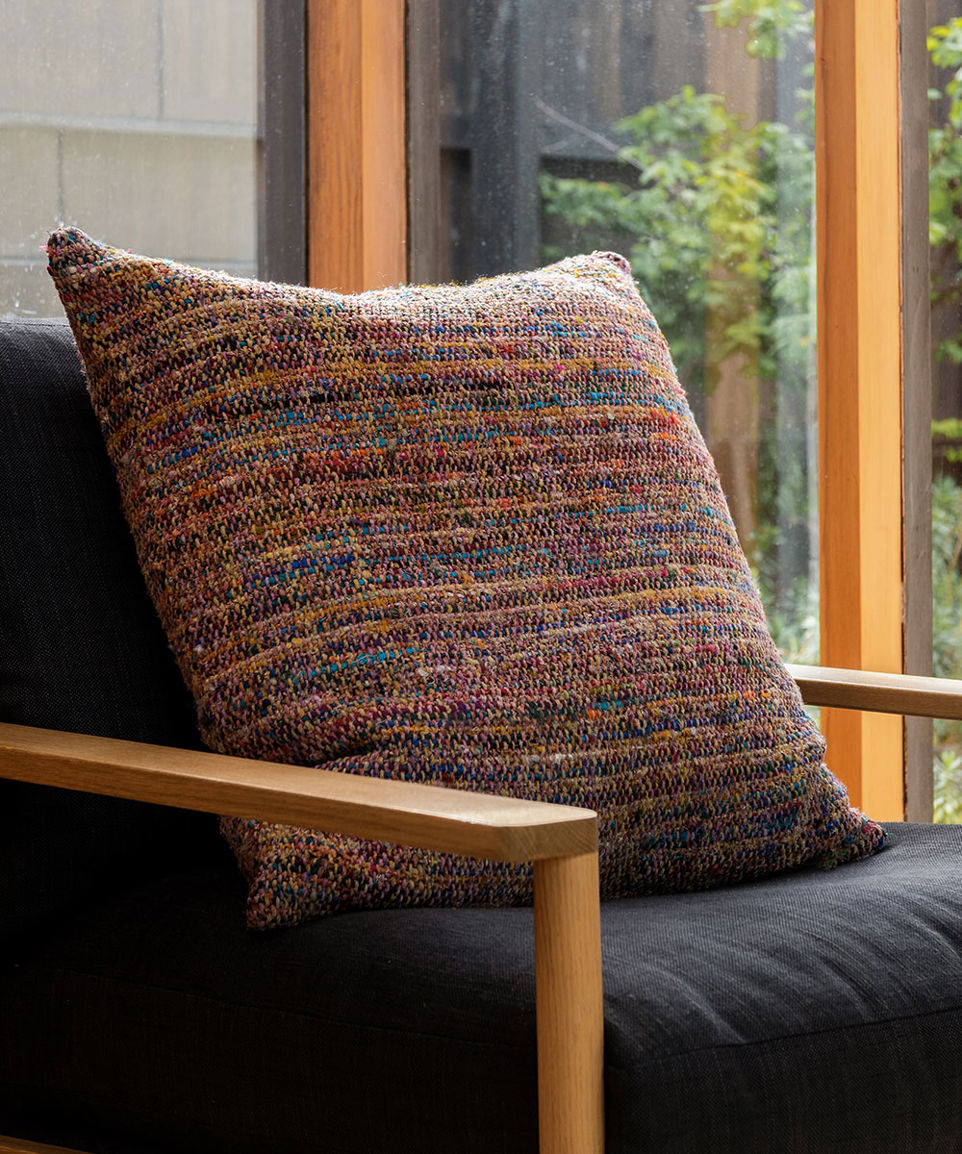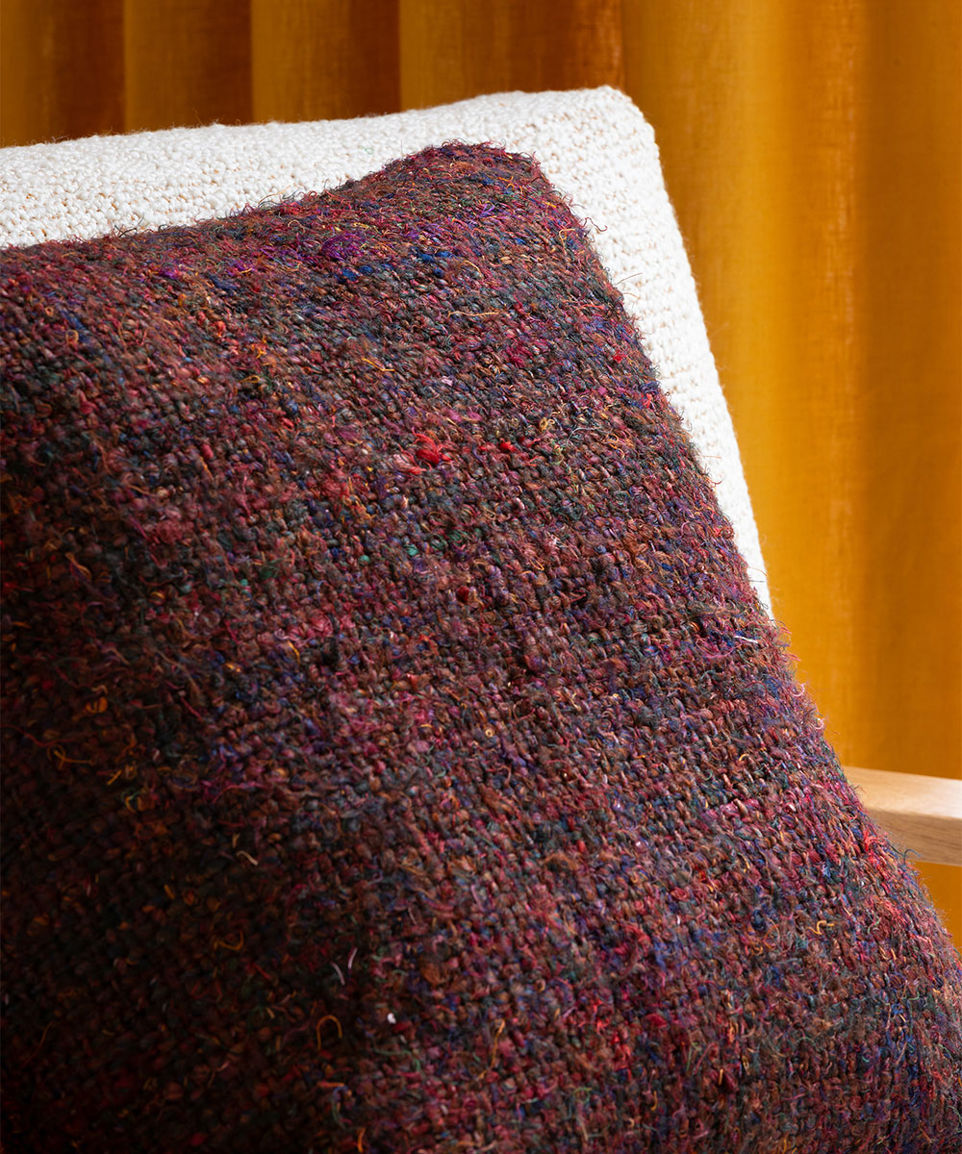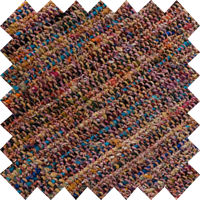 Recycled fibre
We use recycled waste yarn to create some of our textiles. Waste yarn is excess material and yarn from various textile industries that would otherwise be destined for landfill.
The sustainable textile production sees the recycled yarn collected and woven into a beautiful, repurposed fabric.
The nature of production means each piece is truly unique. The weaves and colours give the fabric a tactile texture and slight bohemian feel.
Caring for recycled fibre
Our recycled silk, viscose, and cotton fibre products are hand-spun on a hand-loom so require careful cleaning. We recommend dry cleaning only.