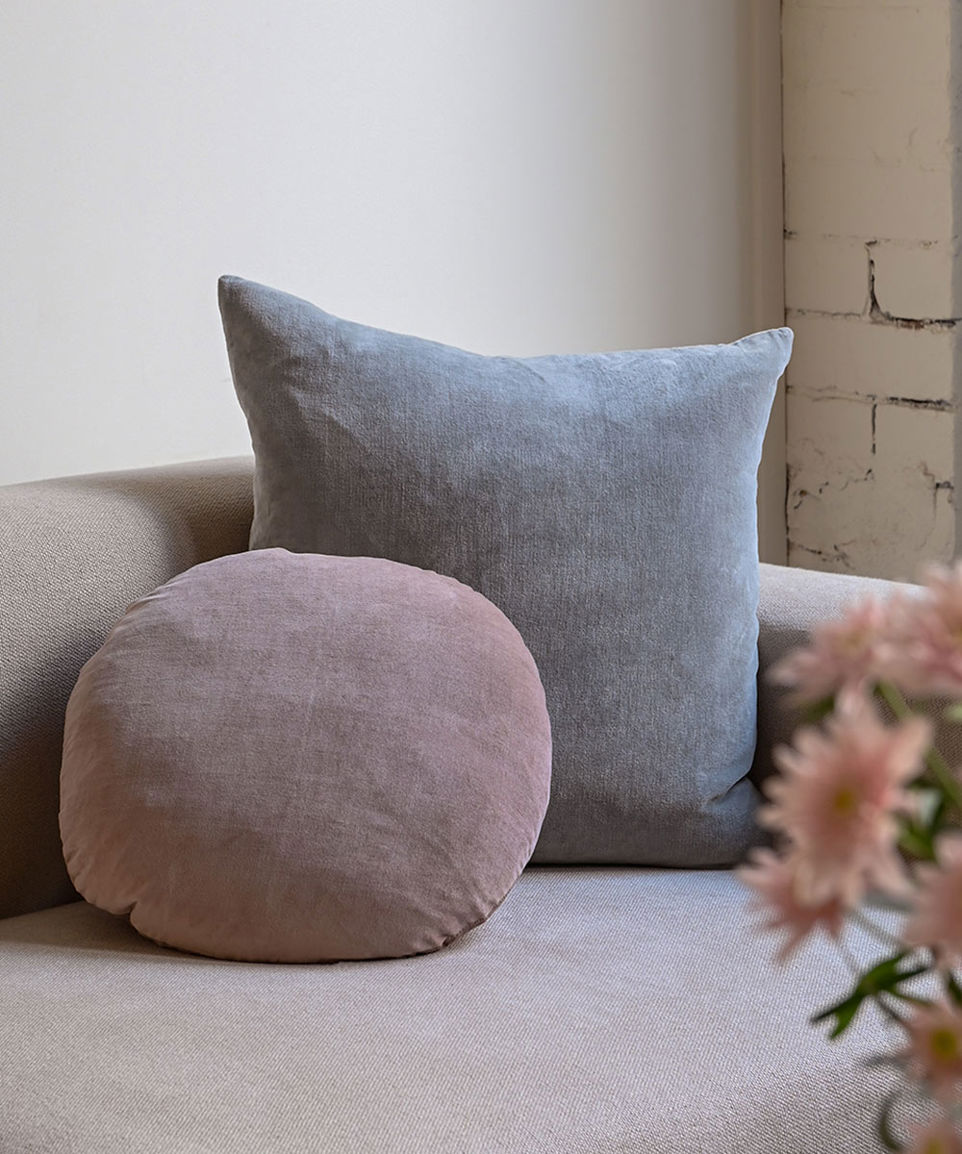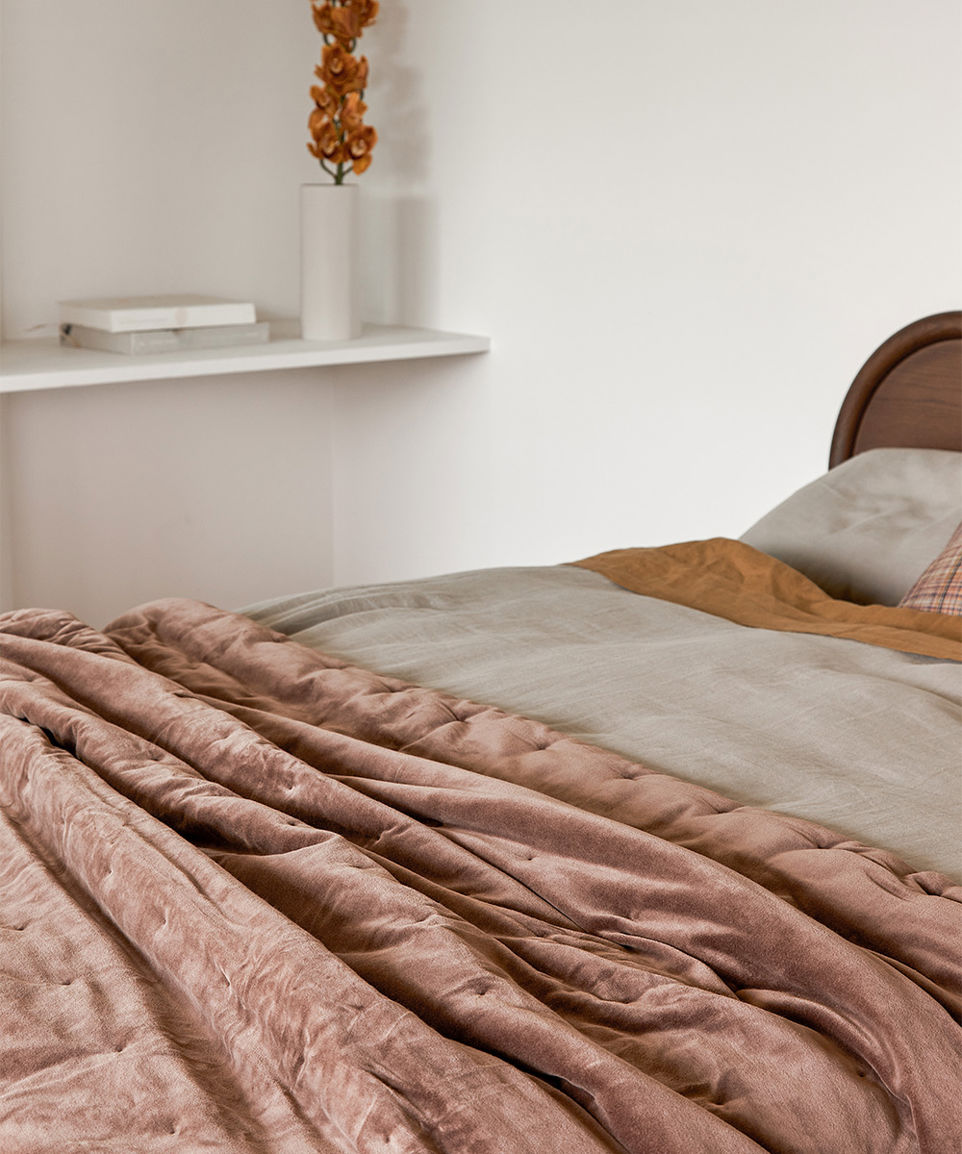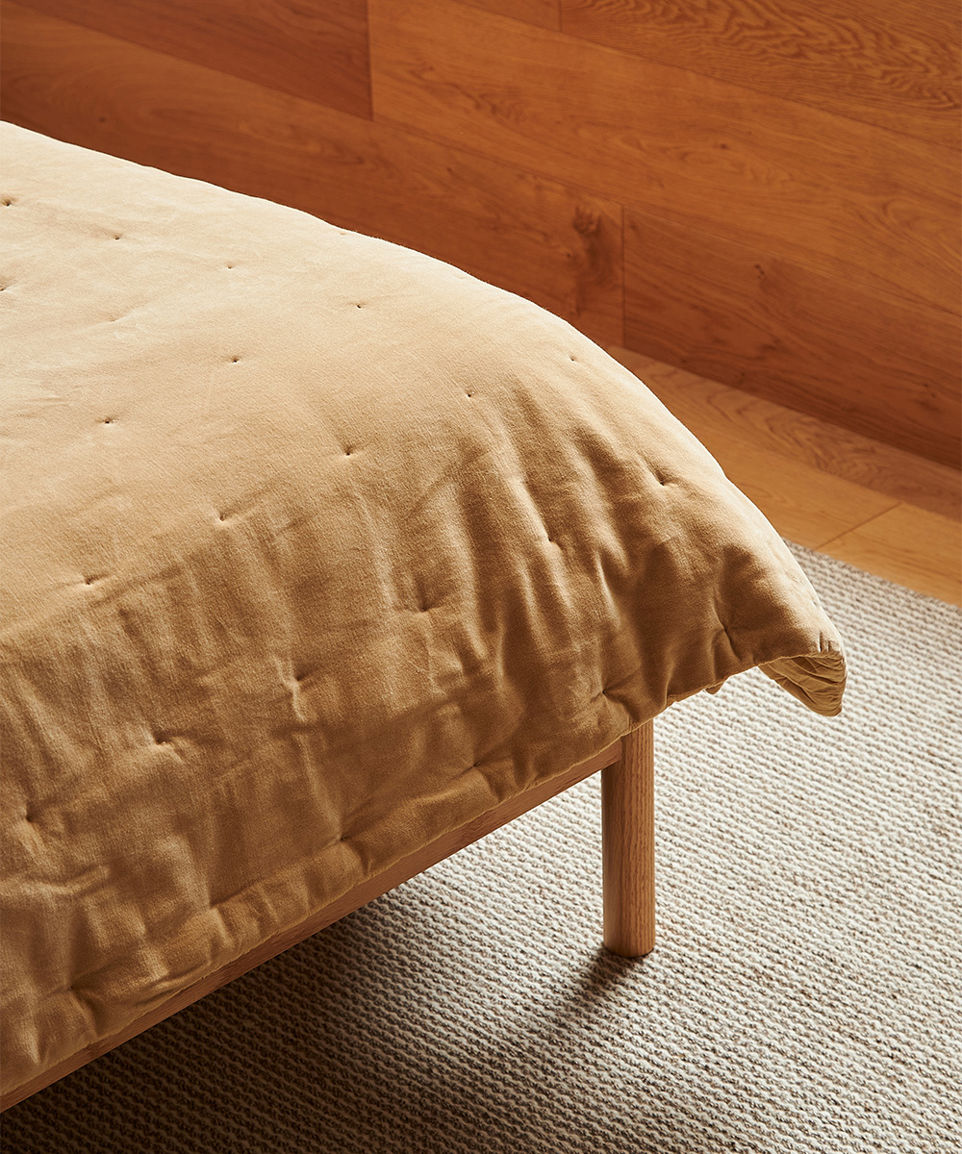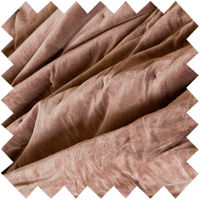 Cotton velvet
Velvet is a soft, luxurious fabric that is characterised by its short, dense pile. The pile gives velvet its unique hand-feel and appearance.
At Città, we use cotton velvet across a range of cushion covers, quilts, and throws.
Caring for cotton velvet
For everyday care, use a soft brush or gentle vacuum with an upholstery attachment. Fluff and turn cushions regularly to minimise creasing.
We recommend dry cleaning velvet as the pile doesn't respond well to the motion of a washing machine or submersion of a hand wash.
For a liquid spill, gently blot the area immediately with a colour-fast, lint-free cloth. Do not rub or apply excessive pressure as this could crush and damage the pile. Do not use an upholstery cleaner as this results in an altered lay to the pile and will affect the overall appearance.
Leave to air-dry or dry with a hairdryer on a low heat, used from a distance. Gently brush the fabric to restore the pile.