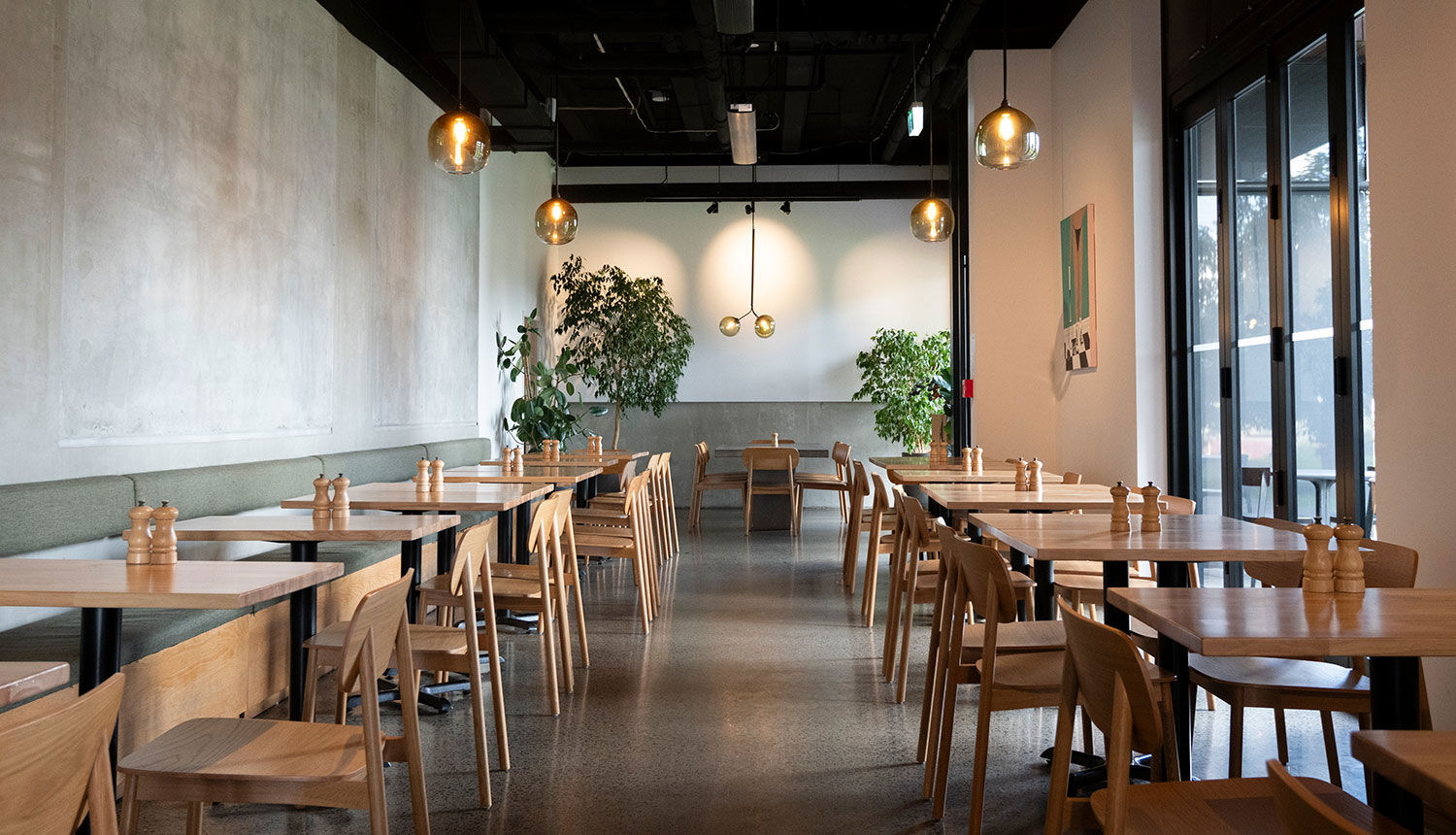 Città Commercial: Project feature of Williams Eatery
We are proud to have a long-standing relationship with Auckland's ever-popular Williams Eatery. Located in the heart of Wynyard Quarter, the family-owned and operated eatery is praised for serving thoughtful dishes within its beautiful setting.
At the helm of the eatery, you'll find innovative hospitality brothers, Charles and Patrick Williams. When the eatery opened in 2018, their vision was to create a space where people could relax and connect. They wanted the eatery to have a pared-back yet warm aesthetic, creating an oasis from the hustle and bustle of modern life.
To achieve this, they drew design inspiration from Japan and Denmark, as well as New Zealand eateries they admire, such as Britomart's Amano and Loretta in Wellington. Values of simplicity are complemented with considered products from New Zealand designers.
Hand-blown glass pendants from Monmouth Studio light the space from above and dishes are plated on handcrafted ceramics from Fiona Mackay and Hayley Bridgford. A welcoming aesthetic is further achieved with warm oak seating from Città's Radial furniture range. The chair is BIFMA-tested to ensure longevity from high traffic-use.
Over the years, Williams Eatery has continued to evolve. In recent times, they've launched a retail space with curated ceramics and grocery items. Their ethos sees them aligning with local artists and like-minded brands, such as Coffee Supreme and Città.
We look forward to continuing to work alongside Charles and Patrick and supporting their hospitality ventures. To learn more about the ongoing journey, we chat to Charles below.
Kia ora, Charles. Tell us about Williams Eatery and what you do.
We are a family business serving up breakfast and lunch, seven days a week. We believe in serving quality yet simple hospitality, focusing on quality local products, and providing a space for people to connect.
We are slowly building a retail area with ceramics and select groceries, and with future plans to take it online and develop our own products. We are also planning a burger pop-up set to launch this August every Friday night. Live music and burgers, what else do you need?
Williams Eatery is a beautiful space. What did you set out to achieve when designing the fit-out?
We wanted the space to be a place for respite from the busy world out there. By making it minimalistic, involving light wood, and plenty of indoor trees, we hope guests walk in, stop, and breathe.
Williams Eatery has been open since 2018. Time and time again, you come out on top of the Auckland hospitality scene. What do you credit to this success?
Improving every week and investing in our team. We always want to be getting better, and moving forward as a business. We can't do it without an incredible team, which we are lucky to have.
We also love your collaboration with Les Mills to create 186 Speciality Drinks Bar. Tell us more about this pop-up and what your plans are for the future.
We are building a fully-fledged eatery within the gym next year! With a mix of plated dishes and an abundant cabinet offering, we want to be able to serve quality goods in a fast-paced, energetic environment. A potential cheeky Negroni after your class, why not?
What's your favourite piece of Città furniture in this space?
We love the Radial chairs at Williams. They are timeless and the light oak brings a sense of warmth to the space.
Featured products: Furniture: Radial dining chair, Tilt shelving, Radial stool, Craft cabinet (utilised as a POS counter). Accessories: Piccadilly carafe, Academy clock, Dining candles, Utility cutlery. Williams Eatery also stocks an ever-changing range of Città products available for customer purchase. This currently includes: Duralex tumblers, Stelton To Go Click travel mug, Stelton Ora three-branch candle holder, Melt candle holder, Academy clock.
Photographer: Chris Antonio (Città) & supplied.
Interiors: Williams Eatery is housed in a ground-floor hospitality space of Wynyard Central (completed in 2018 by Architectus). The eatery's fit-out was originally designed by Millé.
Location: Williams Eatery, G03/85 Daldy Street, Wynyard Quarter, Auckland.
Clients: Charles and Patrick Williams (brothers)
Design brief: The Williams brothers had a vision of creating a minimalist space that served as a place of respite from the busy world.

Get in touch with Città to learn how we can help change your space or bring an upcoming project to life.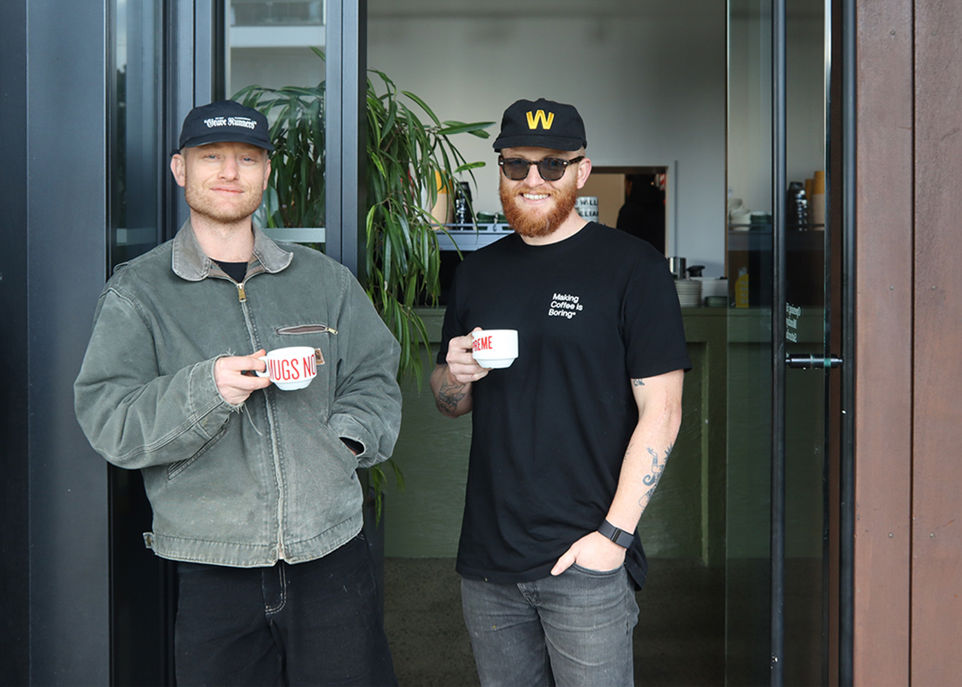 Patrick & Charles Williams