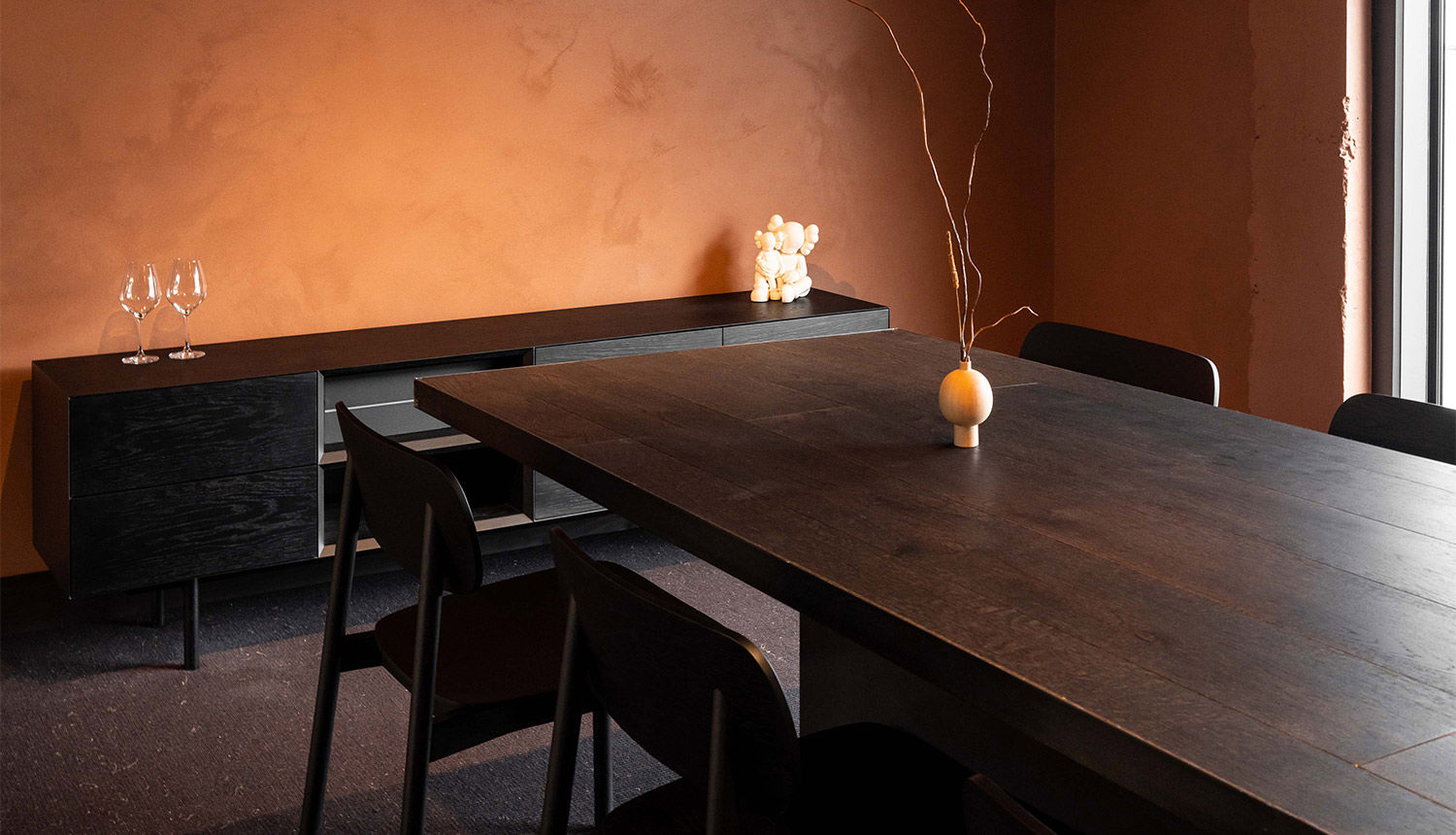 Città Commercial: Project Feature of Alex Wang
The outdated preconceptions of a workspace are turned on its head in the completion of Alex Wang's financial advisory practice. The boutique firm puts relationships and hospitality at the forefront of its business ethos—and this is reflected in the design and fit-out of the luxury new office.
Alex wanted to create an environment that enhanced the fulfilment of his tight-knit team while simultaneously creating positive customer experiences. To bring this vision to life, Alex leant on the expertise of Buster Caldwell of Wonder Group.
The space was built around 1950. It served as a workshop and warehouse before transforming into a hair salon. Now finding its place as a modern-day office, the character and charm of the building have been retained. In addition, elevated design details are featured with a nod to the aesthetics of Japanese and Nordic style.
Natural light filters through the large, street-facing windows—highlighting the colours and textures of thick-plaster walls and ceiling. Dark timber tones create contrast and celebrate the beauty of nature.
A dramatic spiral staircase connects the floors and makes a bold statement. The mezzanine meeting lounge has a deliberate shift in lighting with deep red walls. This evokes a sense of privacy for confidential discussions.
The workspace is intentionally pared-back throughout. Alex's curated collection of art and sculpture injects a fun, appropriate dose of quirk.
The overall result is a unique and luxurious space far typical from a traditional workspace. Apart from a handful of elegant desk nooks, there isn't much "office" going on. Instead, the practice provides a calm and inspiring space for staff and customers alike.
Featured products: Radial dining chair and Compound sideboard.
Photographer: Jono Parker
Designer: Buster Caldwell of Wonder Group
Location: Alex Wang, 24 Centre Street, Auckland CBD
Client: Alex Wang, financial advisor and broker
Design brief: Alex wanted to challenge the concept of a financial advisory firm. It was important to have his team's work environment and customer experience at the forefront of the design.
Awards & nominations: The project is a finalist for 'workplace environments' in the Best Design Awards 2023.
Let's work together. Contact Città's dedicated Commercial team to learn how we can support you in bringing your project to life.