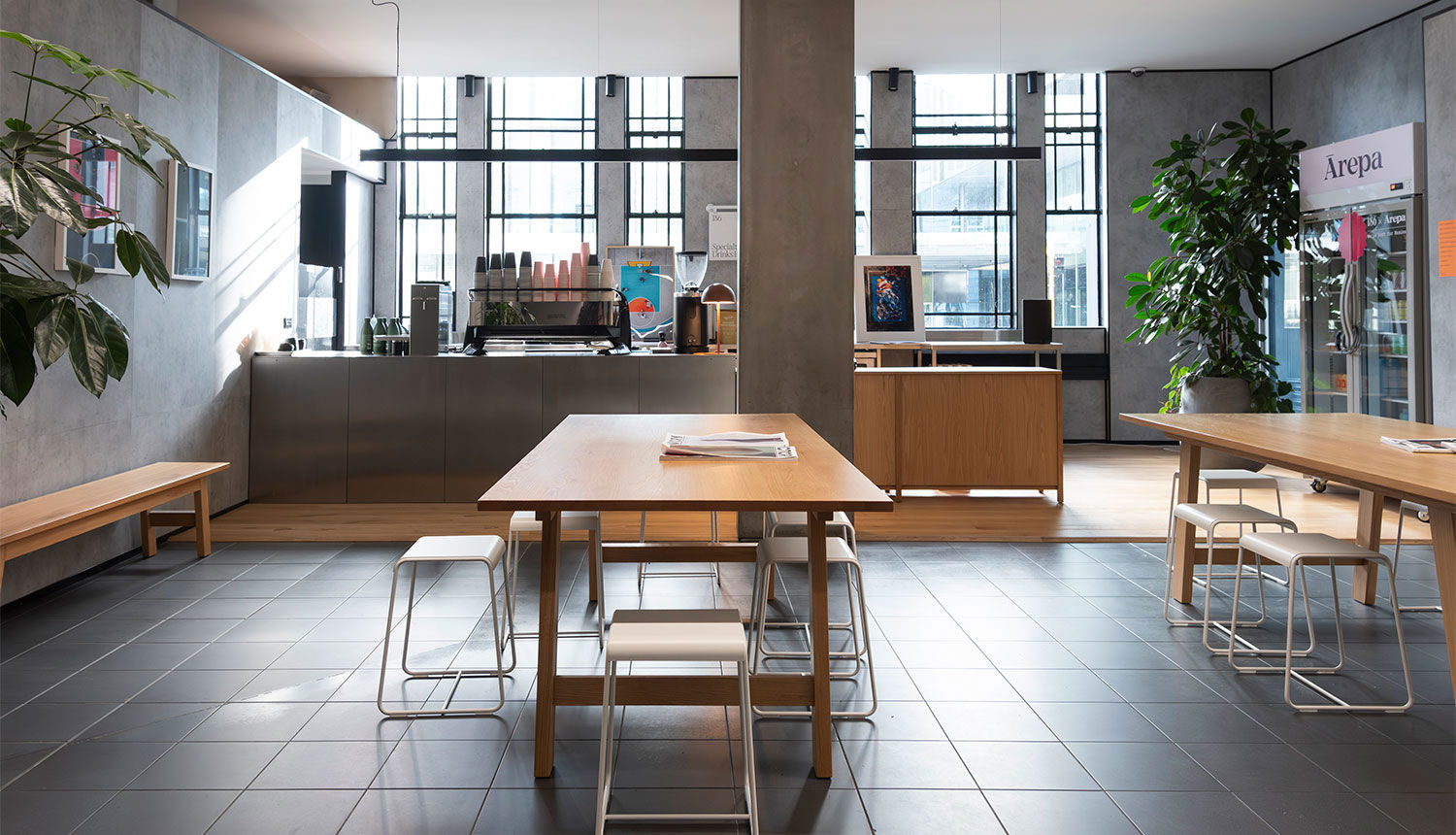 Città Commercial: Project feature of 186 Specialty Drinks Bar
Brothers Charles and Patrick Williams are no strangers to Auckland's vibrant hospitality scene. As the masterminds behind the famed Williams Eatery, the duo expanded their horizons to 186 Specialty Drinks Bar in late 2022.
Devised in collaboration with Les Mills, 186 is housed within the popular Victoria Street gym. The bar is an extension of the gym's well-being offering and provides a casual place to meet and socialise while enjoying specialty health beverages.
The fit-out was brought to life by the notable Rufus Knight of Knight Associates. The interior architect's signature style is reflected in the minimalist space. This simplicity draws attention to the materials featured in the furniture and fittings of the space. Concrete and tiles are aptly juxtaposed with wood-finish flooring and the natural oak of Città furniture.
In its current format, 186 is effectively a pop-up bar. Next year, the Williams brothers are set to transform the gym's iconic foyer into a bustling eatery. The space lends itself to a myriad of possibilities with its high ceilings, heritage windows, and airy interior.
The vision includes serving quality food–both plated dishes and an abundant cabinet offering–in a fast-paced and energetic environment. Watch this space!
Featured products: Craft buffet, S2 stool, Radial round side table, Hut table, Hut bench, Moon lamp.

Photographer: Chris Antonio (Città)

Interiors: Interior fit-out by Rufus Knight of Knights Associates

Location: 186 Specialty Drinks Bar, Les Mills, 186 Victoria Street West, Auckland
Clients: Collaboration between Charles and Patrick Williams (of Williams Eatery) and Les Mills.

Design brief: A pop-up bar that celebrates simplicity. 186 is part of a wider hospitality plan and sets an exciting precedent for what's to come.