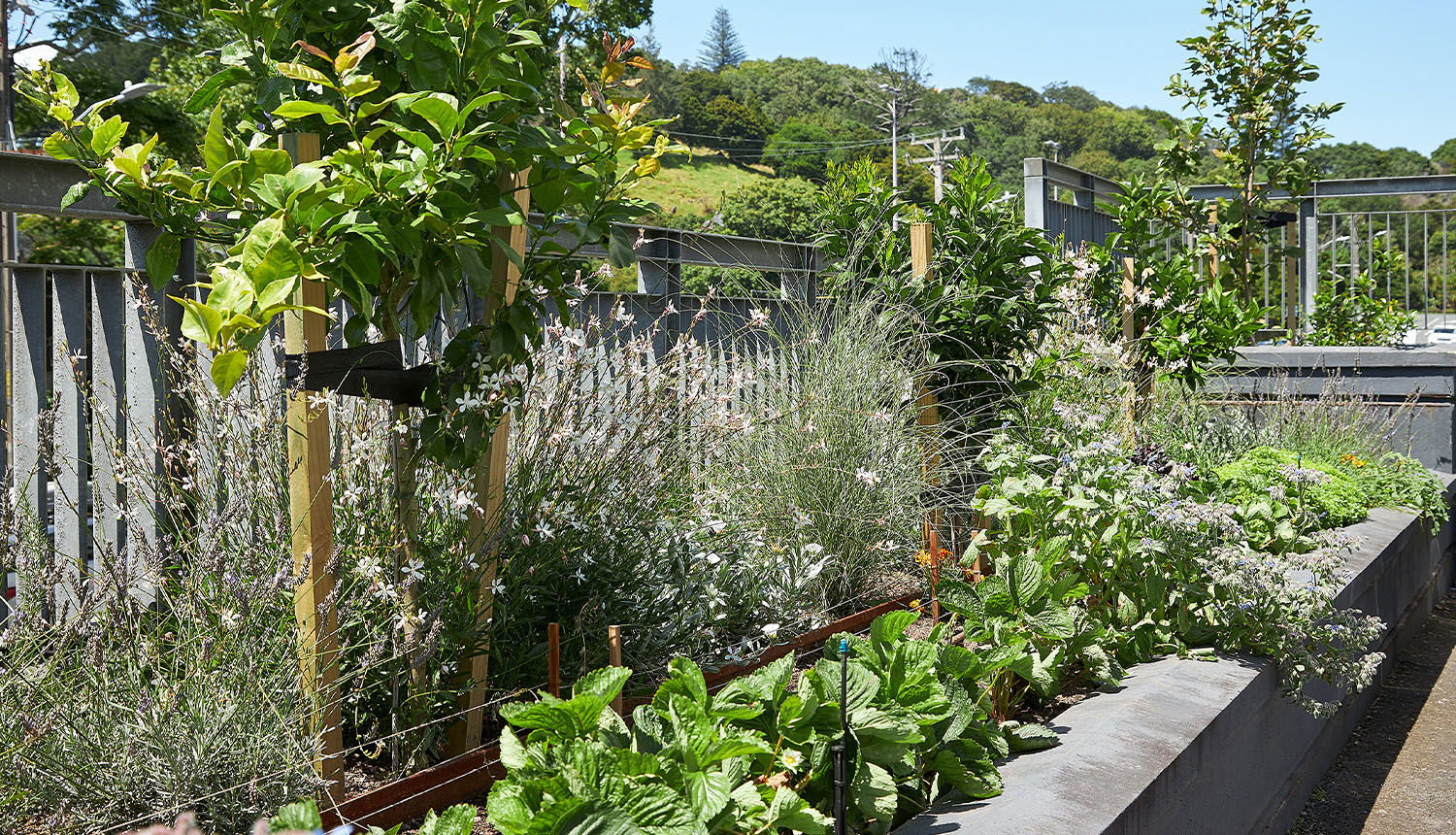 Behind-the-scenes: Discover our flourishing garden
Our founder and CEO, Margot Acland, is a passionate gardener. Her interest stems from her Murupara childhood and a garden-to-plate upbringing.
"Both my parents were big gardeners. We had a large vegetable garden and grew nearly everything we ate," says Margot. "I've been gardening since I was a child. In fact, I won the local children's gardening competition for two years in a row."
"There are so many great aspects to gardening," says Margot. "I find it relaxing to be outside in the sun and it's so satisfying watching plants grow. There's a real pleasure in picking what you eatㅡI love adding as many herbs as I can to every dinner."
Margot's life-long passion is something she loves sharing with others. Recently, Margot was inspired to transform Città's support office carpark into a flourishing edible garden.
Lunchtimes have become an exciting affair with freshly picked lettuces, tomatoes and herbs at the ready. We've been encouraged to take vegetables home to share with whānau. Subsequently, some of our foodie team members have been creating delicious homemade meals.
Discover some of these recipes belowㅡincluding Margot's famed pesto. We hope you are inspired to feel the soil beneath your fingers in your garden and enjoy the unrivalled goodness of homegrown vegetables. Enjoy!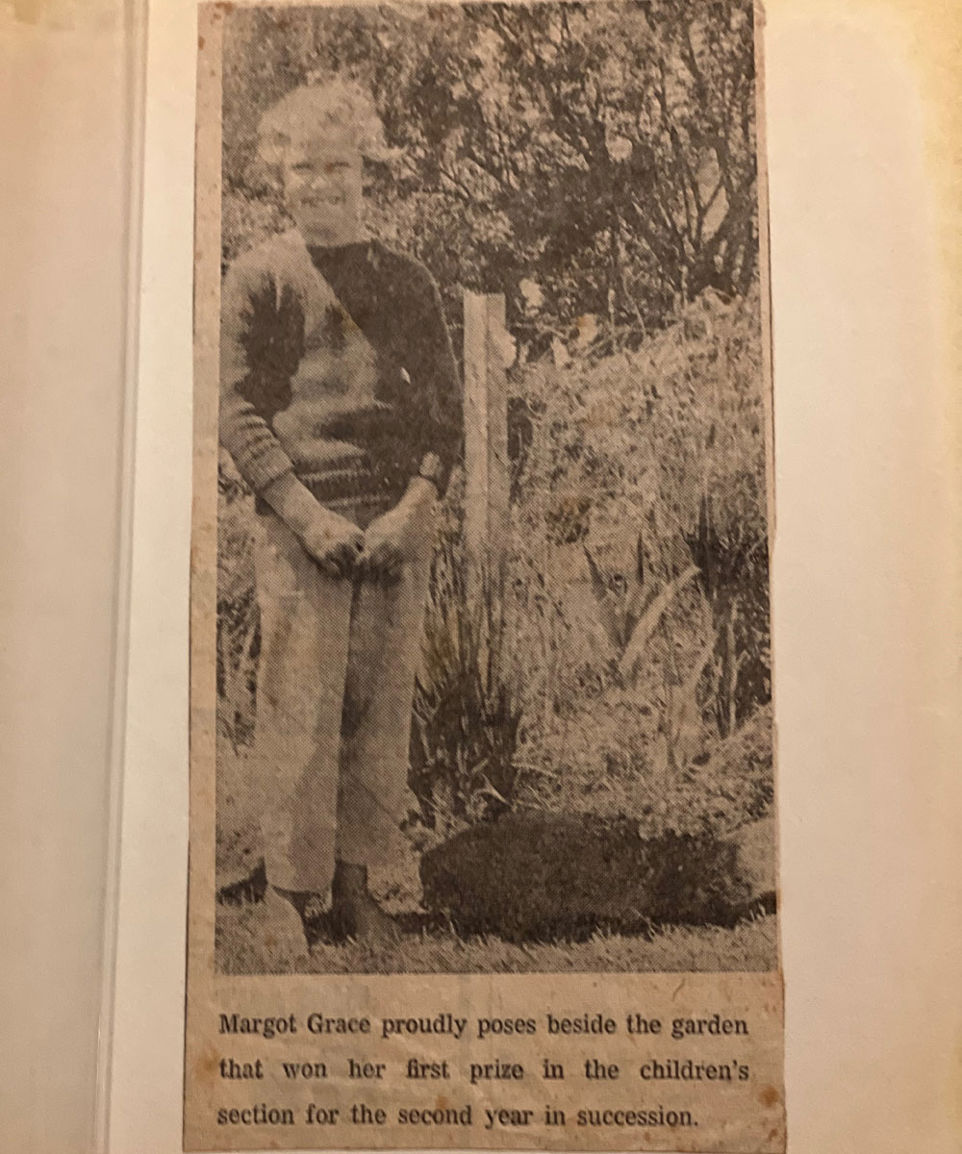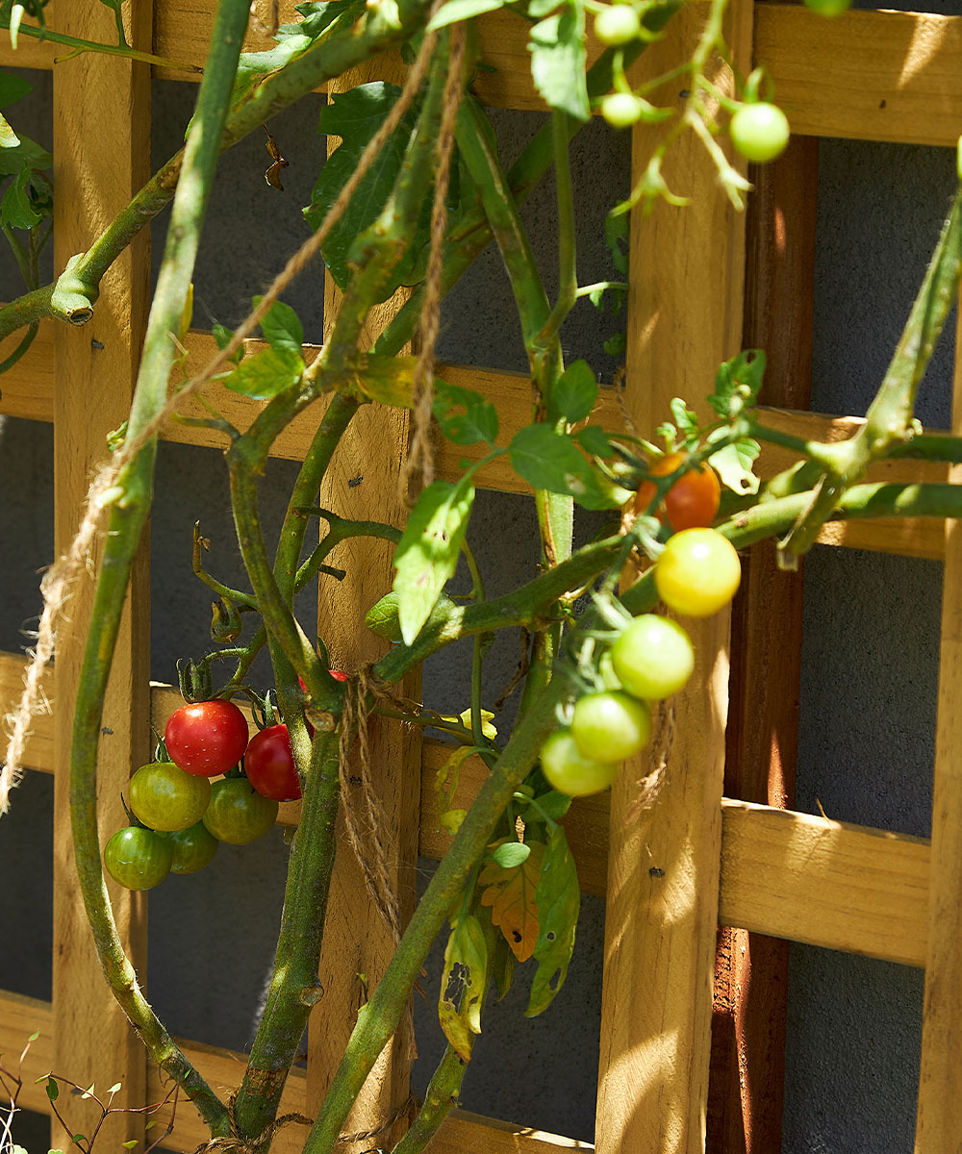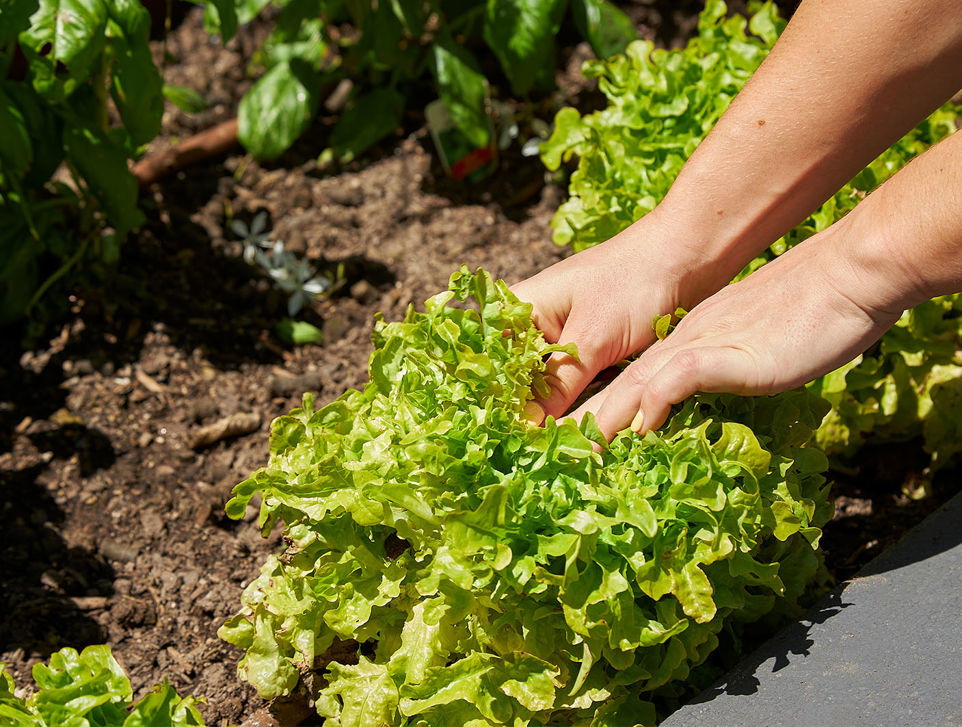 Pesto Sauce
Margot Acland | Founder & CEO
Ingredients
2 cups basil leaves
1/2 cup olive oil
1/2 cup pine nuts
2 garlic cloves, peeled 1 tsp salt
1/2 cup freshly grated parmigiano
2 tbsp freshly grated pecorino romano
Method
Put all the pesto ingredients, except the cheeses, into a blender or food processor and process until smooth. Pour the sauce into a bowl. Add the parmigiano and pecorino and blend well. Taste and adjust the seasoning. If the pesto sauce is too thick and you don't want to use more oil, add a bit of pasta cooking water to thin it out. Serve with pasta, potatoes or on a bagel.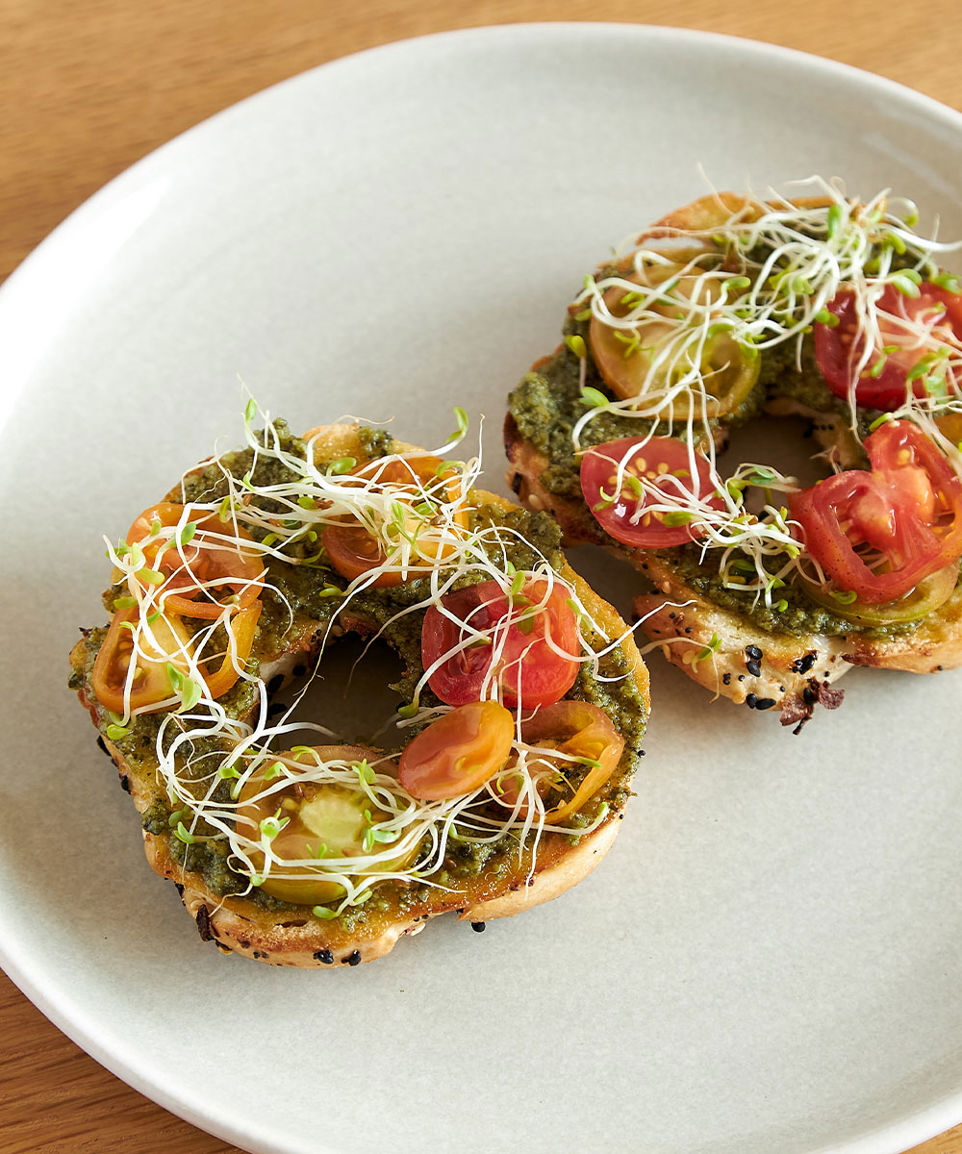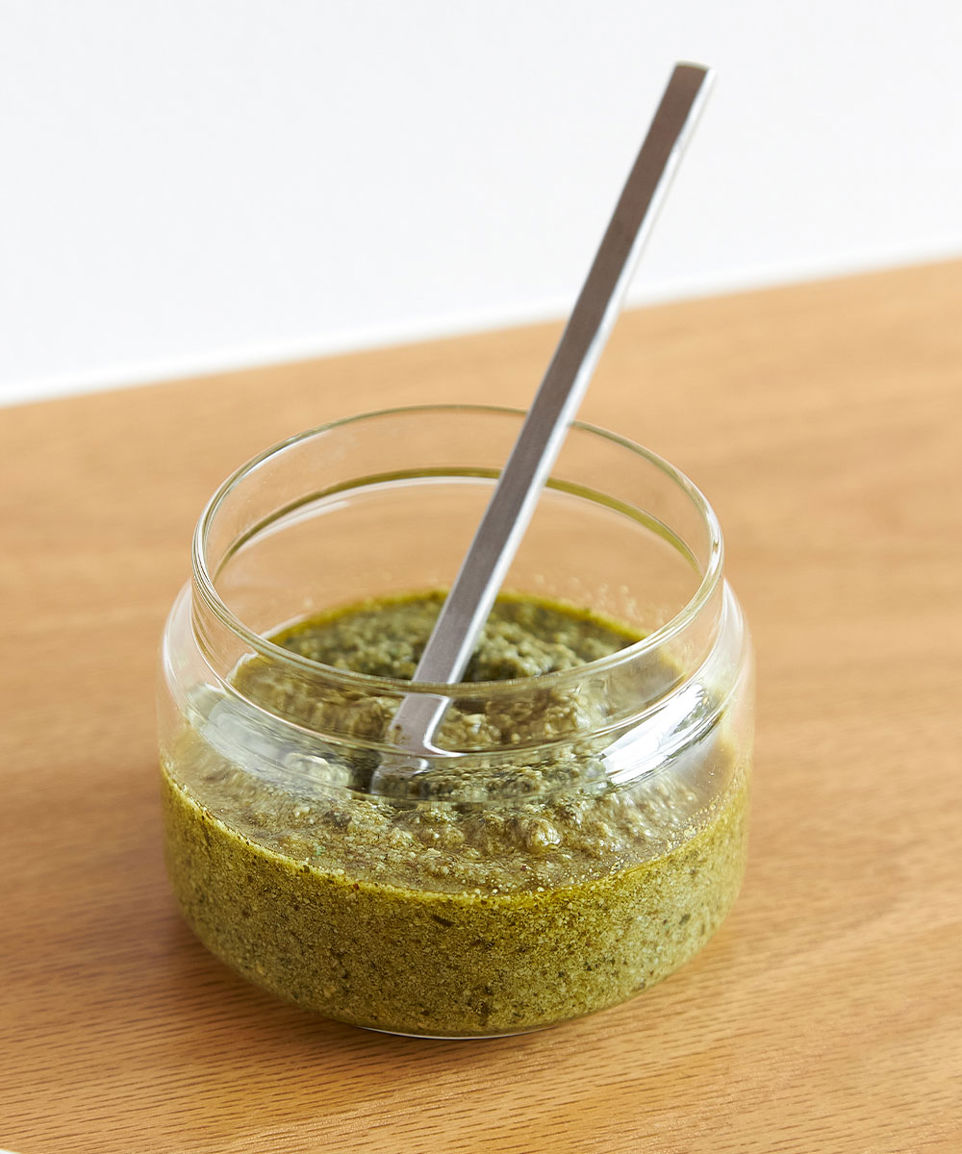 Lemon Balm Tea
Leilani Javier | Procurement Manager
Ingredients
Handful of lemon balm leaves
Method
Place lemon balm leaves in a tea infuser and pour over hot water (not boiling). Steep for 4-6 minutes. Sweeten with honey or sugar, if desired.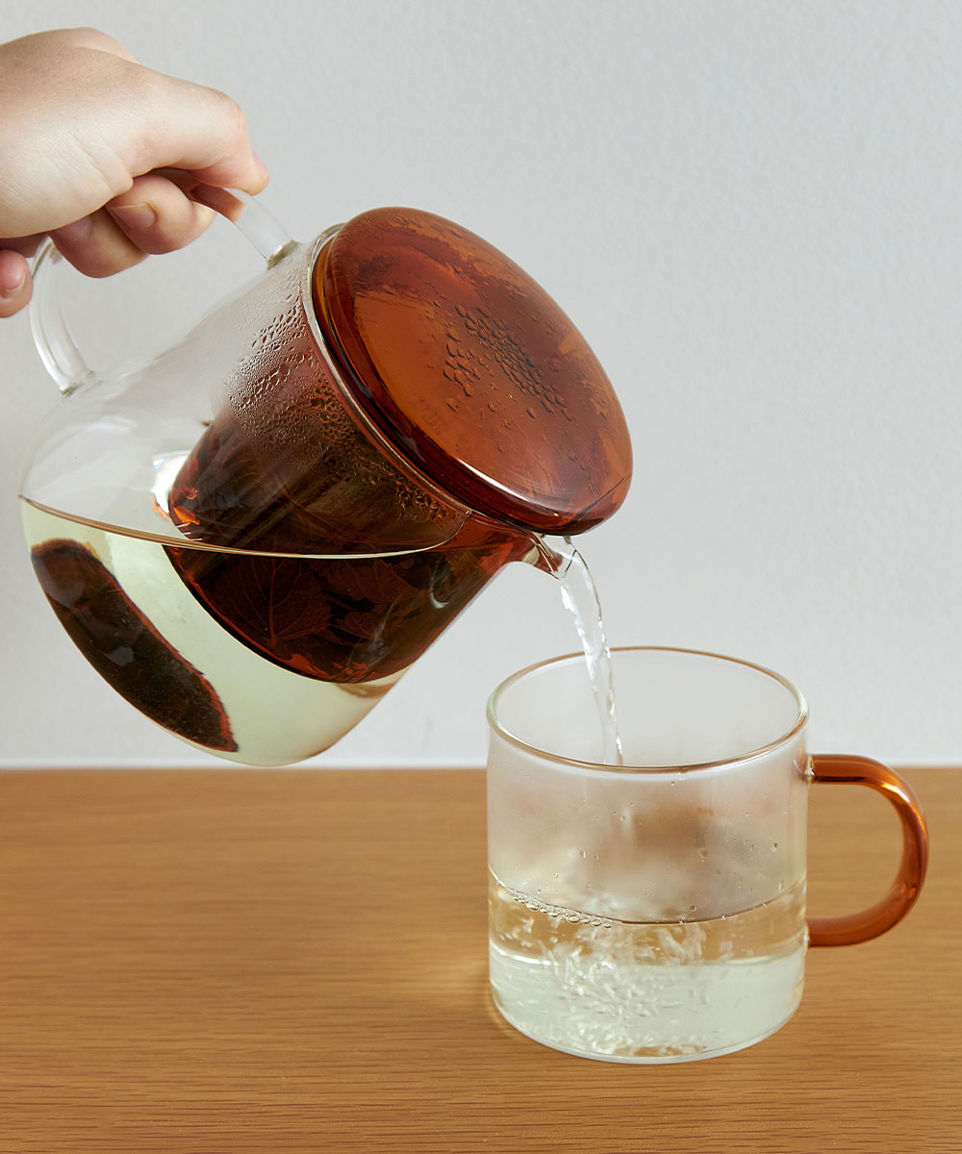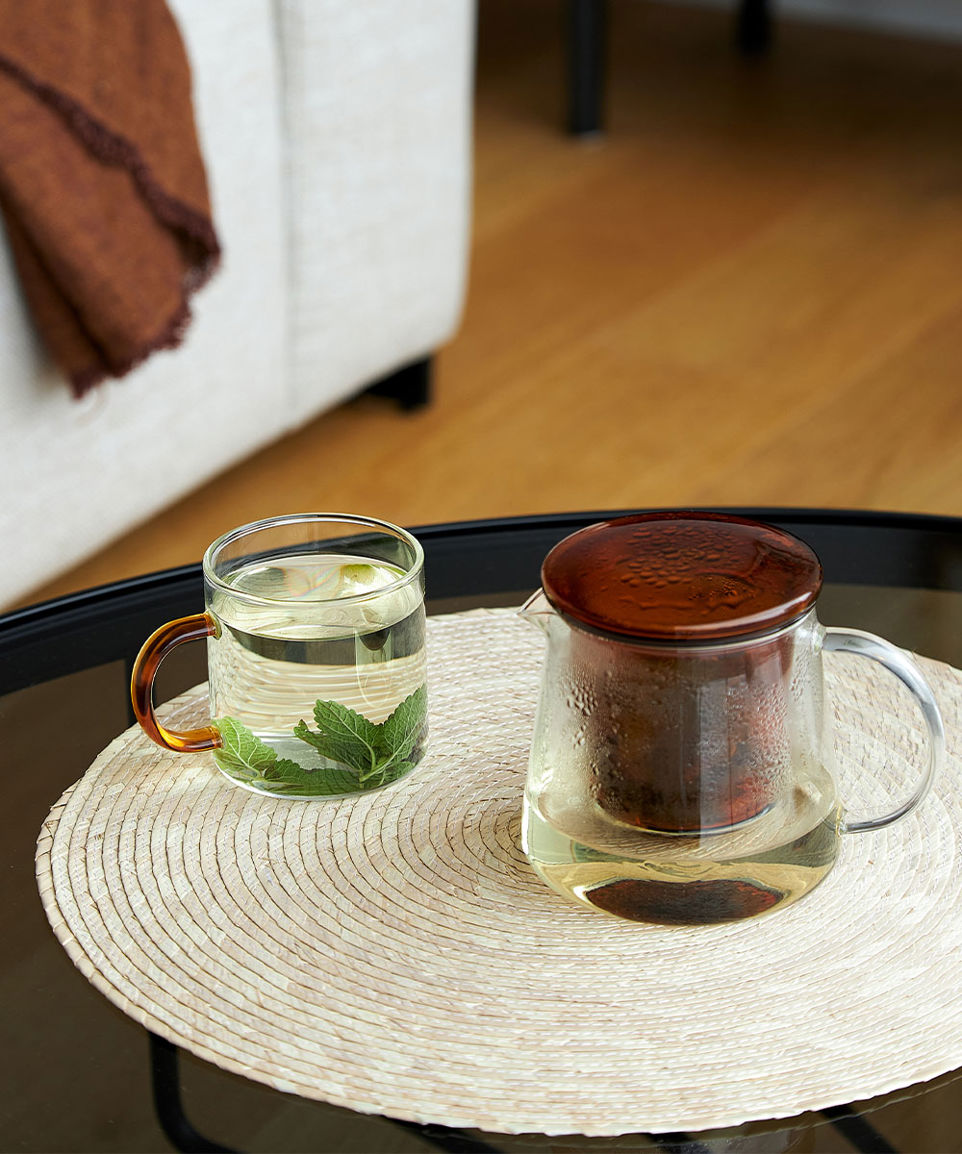 Ottolenghi-Inspired Eggplant
Billie Pounder | Stylist & Digital Asset Manager
Ingredients
3 baby eggplants from Città garden
Olive oil Salt and pepper
1/2 cup Greek yoghurt
1 tsp curry powder, divided
1/4 tsp ground turmeric
Half a lime, zested and juiced
1 onion, thinly sliced
1/4 cup seeds and/or nuts
1/4 tsp cumin seeds
1/4 tsp coriander seeds
Handful of fresh mint
Handful of fresh parsley
Method
Slice eggplants into 1cm-thick rounds. Drizzle with olive oil, salt and pepper. Bake at 220°C for around half an hourㅡuntil they're soft and golden brown. Remove and leave to cool. In a bowl, mix the yoghurt, 1/2 tsp curry powder, turmeric, lime, salt and pepper. Refrigerate until ready to serve. Heat a tbsp of olive oil over a medium-high heat and add the onion. Sauté for 6-8 minsㅡuntil the onions are caramelised and golden brown. Lower the heat if they start to burn, and keep stirring. Add the other 1/2 tsp of curry powder and the seeds and/or nuts. Season with salt and pepper and cook until the seeds are toasted. In another pan, toast the coriander and cumin seeds. When toasted, grind in a mortar and pestle (or just use pre-ground). To plate, layer eggplant, yoghurt, caramelised onions and seeds. Garnish with the toasted spice mix and fresh herbs.