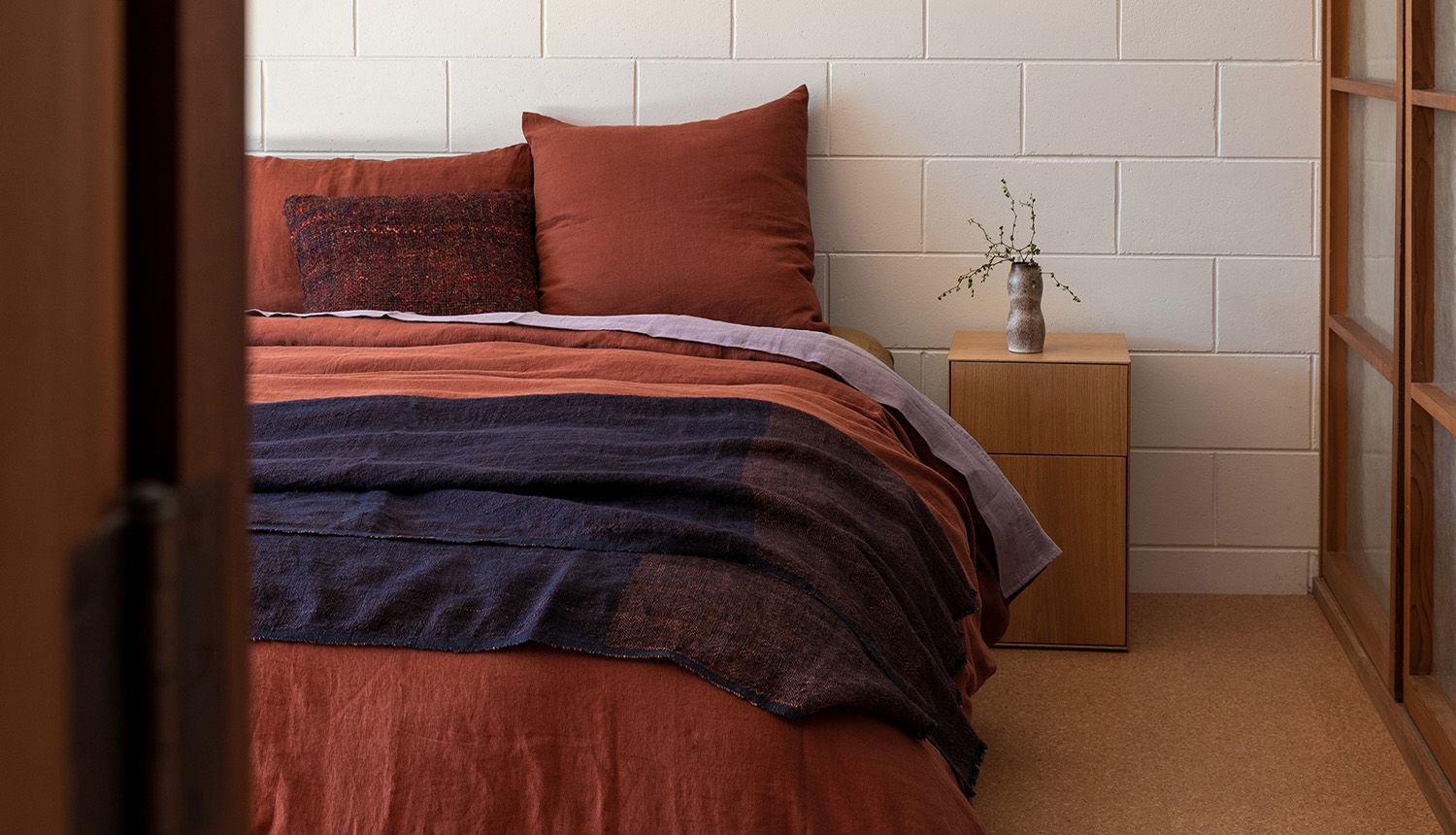 Behind the design: the inspiration behind our Rothko cushion & throw
At Città, our designs often draw inspiration from diverse art genres and disciplines. Our recently released designs were inspired by the Colour Field art movement and artists such as Mark Rothko.
The abstract art genre is defined by its broad expanses of saturated colour and lack of discernable subject matter. Shapes of similar or divergent tones interact with one another to celebrate the expressive power of colour.
Our in-house textile designers were particularly drawn to Latvian-American painter Mark Rothko (1903-1970). Rothko's radical paintings show rectangular regions of colour that spread out beyond the edges of the canvas.
"One of the joys of experiencing Rothko's paintings in person is feeling 'enveloped' by the huge fields of colour which can have a mood-altering effect" says Città's Head of Textile Design Imogen Tunnicliffe.
Through a journey of sampling and experimenting, the newly released "Rothko" design was created—the name giving a nod to the famed artist. The textiles showcase planes of deep, tonal colours as they merge and create a gradient effect.
The throw and cushion cover are handwoven with 100% flax linen in a heavy-weight feel. Traditional weaving techniques celebrate the craftsmanship and create a unique, organic finish.
The thoughtful designs can be discovered in-store or online here.