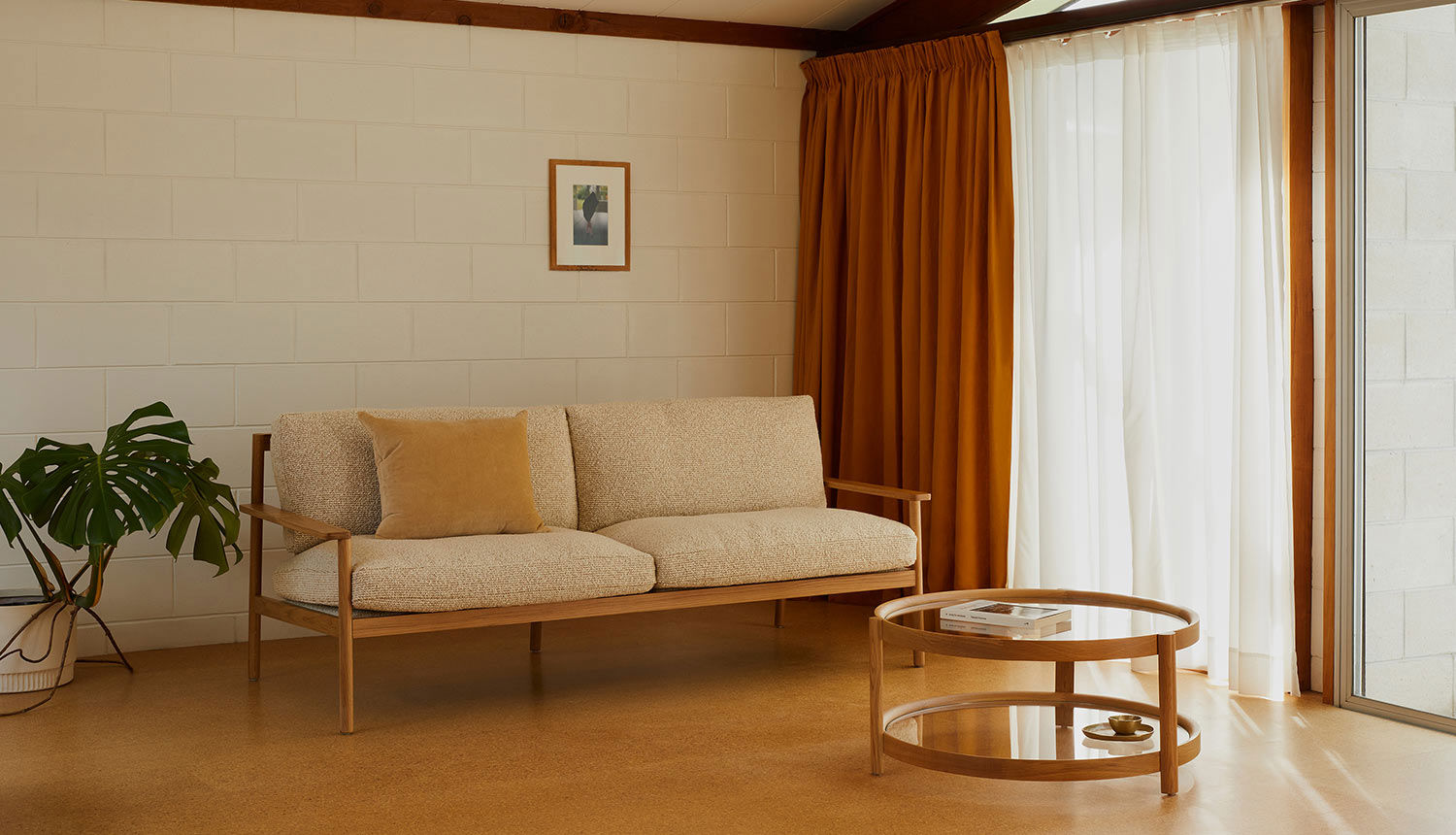 Behind the photoshoot: Celebrating Christchurch's mid-century architecture
In a recent photoshoot, we had the pleasure of styling our furniture, lighting, and textiles within a mid-century Ōtautahi Christchurch home. We were welcomed by owners Matt and Kate Arnold who are passionate about the city's architecture.
Matt is a self-confessed "tragic architecture nerd" who founded Christchurch Modern—a website that maps examples of the city's modernist architecture from the 1960s.
The website started as a blog when the couple were looking for their own house. It now serves an informal local architecture catalogue. The labour of love sees Matt meticulously archiving photography, plans, and clippings for fellow enthusiasts to readily access.
During the 1960s, local architects experimented with modern design principles. New concepts were embraced and a distinct style of architecture emerged across the city and remains influential today.
Function was at the forefront of design and new, modern materials—such as steel, glass, and concrete—were embraced. Ornamental details were rejected in favour of simple and pared-back designs. Open-plan layouts encompassed multiple living areas, and large windows helped to reduce the division between the indoor and outdoor spaces.
At Città, our in-house designer Imogen Tunnicliffe has an affinity with modernist architecture—and especially the movement of Ōtautahi Christchurch.
"I think the principles are still completely relevant today," says Imogen. "The use of modest materials, simple but considered spaces and silhouettes, and thoughtful and inventive detailing. This combination makes these builds both special and attainable."
Over the course of the decade, some of Ōtautahi's most iconic homes, as well as public and commercial buildings, were created in this unique style. This includes the Cashmere location of our photoshoot, which was designed in 1965 by John G. Philips.
To help bring the shoot to life, Imogen was joined by fellow Città designer David Moreland. "Every mid-century house has its own personality," says David. "This one truly embodies its current owners, Matt and Kate Arnold."
"It comes as no surprise that they are the custodians of this unique house. It was an absolute pleasure to be able to spend a few days at their beautiful property. Watching the sun rise and fall through the internal courtyard was a truly beautiful experience."
Imogen further explains the importance of preserving Ōtautahi's architectural history. "Many of these buildings have been demolished, damaged by the earthquakes, or altered in a manner not sympathetic with the style," she says.
"It is important we have people like Matt and Kate, who are both champions and guardians of this architectural genre in New Zealand."
The home provided the perfect backdrop for styling our furniture and textiles. The photography captures the character of the home, including the post-and-beam construction, concrete-block walls, and cork flooring.
Timber in deep, rich hues is seen throughout with statement vertical tongue-and-groove panels. Acoustic panels made from wood wool add texture and give a commercial-like aesthetic. Generous floor-to-ceiling windows welcome light and expose greenery beyond.
The architectural details work in unison with our designs—not against, or in competition. This demonstrates how our thoughtful designs can work together to complement and enhance a space. The stunning photos speak for themself and we're thoroughly grateful for Matt and Kate's warm hospitality.
To learn more about Ōtautahi Christchurch's 1960s modern architectural movement, visit Christchurch Modern. You can also find inspiration in the homes documented in the Straight Line book co-compiled by Matt Arnold and Mary Gaudin.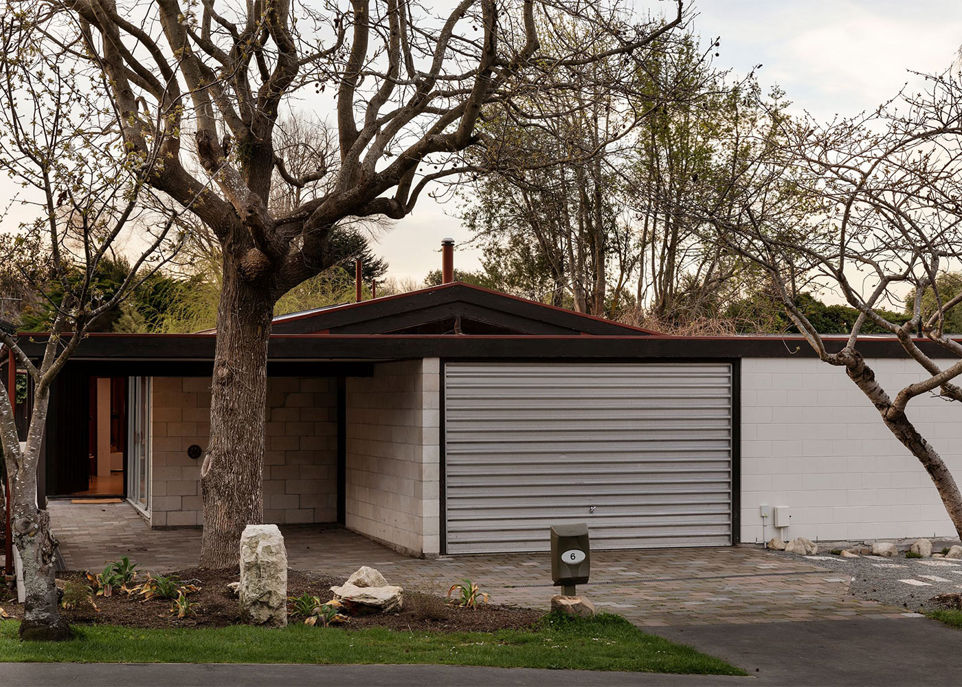 photographed by Sam Hartnett