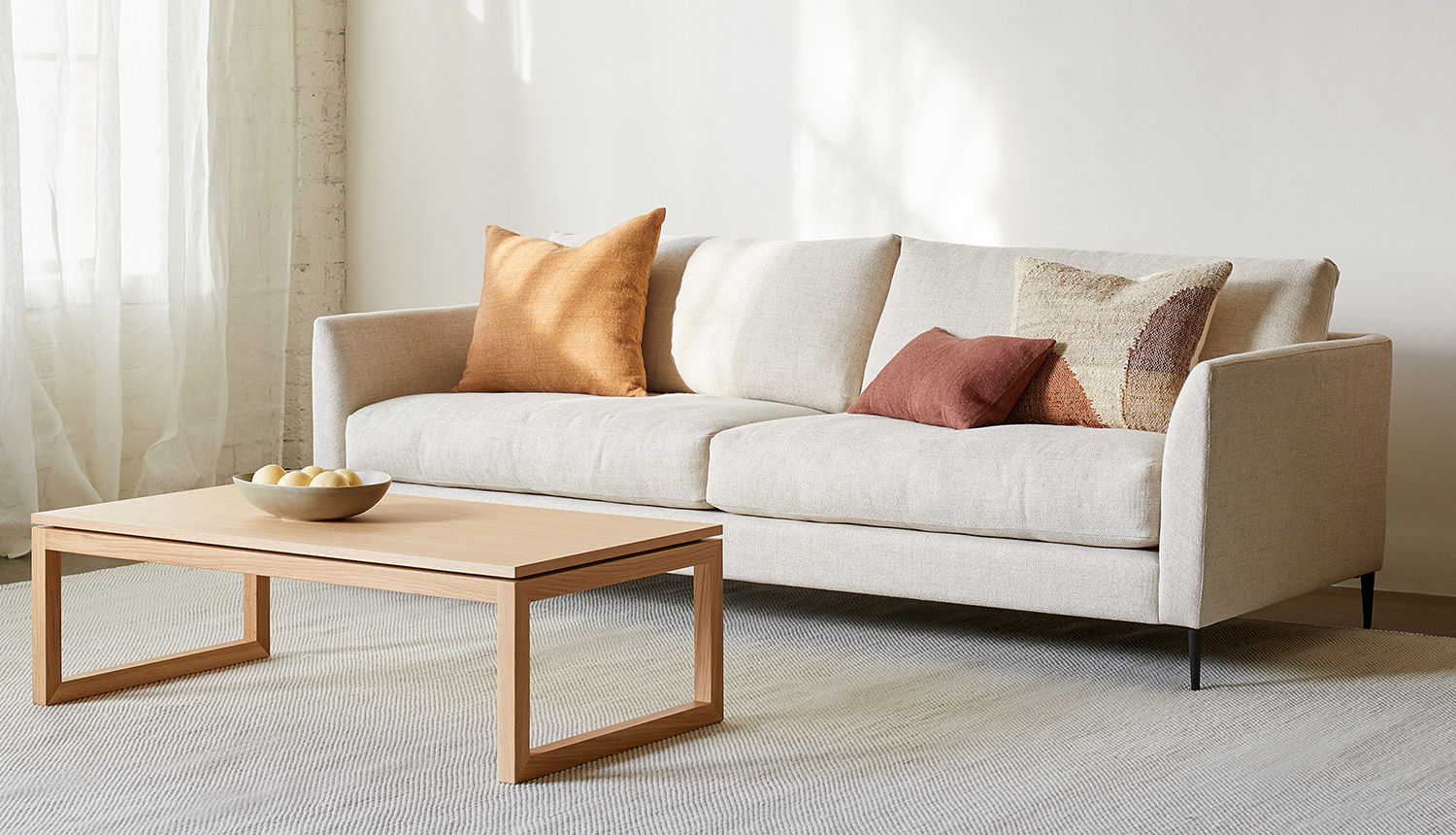 Behind our sofas
A Città sofa is built to last a lifetime. Created exclusively in New Zealand with longevity and provenance in mind.
Come behind the scenes and discover the process of making a durable sofa that will last for years to come.
From the inside out
Our designs are conceptualised in our Auckland studio by our in-house design team, and manufactured in Ōtāhuhu, Auckland, using premium materials and craftsmanship.
Solid frames
Crafted from solid timber and reinforced with steel, our frames are expertly constructed resulting in a long-lasting and sturdy frame.
Comfortable cushions
1:1 webbing creates a support system that is not only robust, but responsive. Our high-density rubber foam results in cushions and padding that remain comfortable for years to come.
We hope a Città sofa becomes a beloved piece of furniture in your home. Discover our range of custom-made, New Zealand designed sofas in-store or online.