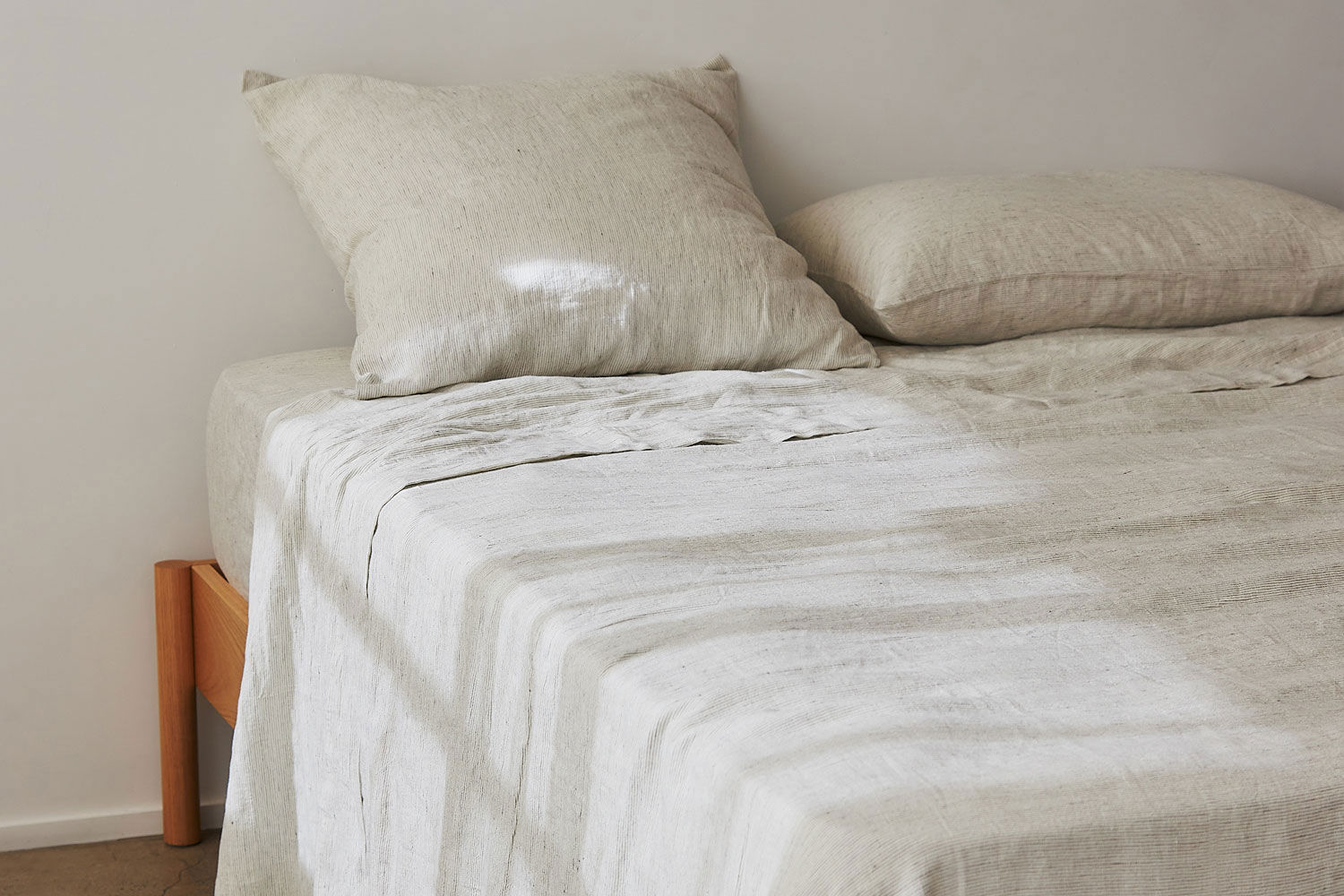 About: Linen, a conscious fabric
Linen is one of the most sustainable materials in the textile industry. It is produced from the fibres of the flax plant, which is made into yarn and then woven into fabric.
Flax is a highly sustainable plant that can tolerate poor soil conditions and grows readily where the climate is temperate and moist. A naturally resilient plant, the cultivation process requires much less water than other crops, one of the many reasons for its sustainable stature.
Linen is a durable material that stands the test of time, naturally softening with age. We love the relaxed, lived-in feel linen brings to a space, whether it be in your bedroom, bathroom, or kitchen.
We're proud to only use OEKO-TEX certified flax linen sourced from Belgium and France. The international certification ensures the fabric is free from harmful chemicals and completely safe for human use.
Linen has a long lifecycle and if well cared for, will maintain its quality for years to come.
We recommend a cold gentle machine wash with a plant-based liquid detergent. Fading may occur over time, so try and avoid direct sunlight. To maintain its relaxed hand feel, linen is best drip-dried in the shade or tumble dried on low heat.