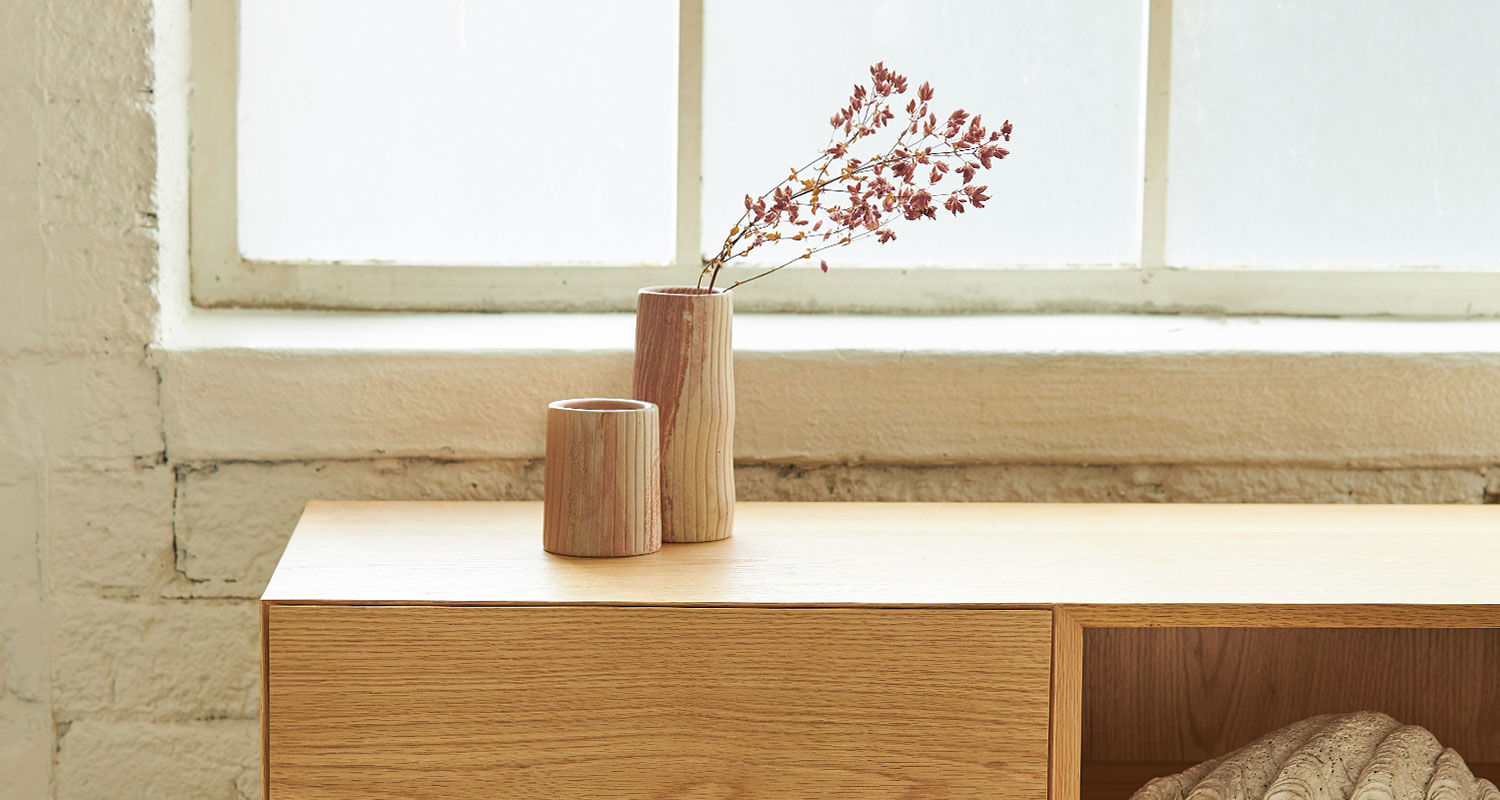 A conversation with: Eve Penny, Asili
Asili was created as a means to work with artisans in East Africa and their respective materials, providing a bridge between international design and local production. Working directly with East African artisans, Asili is committed to supporting their craft, development, and respective materials.
Kia ora Eve! Tell us about yourself and what you do.
Hello! I am the founder of Asili and am based in Auckland, New Zealand. I have a background in Interior Architecture and studied at Victoria University in Wellington before moving up to Auckland in 2016.
I think I have always had a passion for design and a curiosity about different cultures and traditions. I'm sure this is why my first trip to Africa was so significant for me. Asili was established in 2017, however, it wasn't until 2019 that we started officially trading. Since working full time on Asili, my focus has been on growing our brand and strengthening our relationships across Kenya and Uganda.
Tell us the story behind Asili. What was the inspiration and how was it conceptualised?
A friend of mine was working on a high-end eyewear brand at the time using ethically sourced buffalo horns. We caught up to speak about the material and the potential of making homeware items from the horn. After researching we discovered a range of unique materials in Africa and I was quickly very interested in the possibilities of what we could accomplish. It wasn't until we went on a trip in 2017 to Uganda and Kenya that Asili was born. Visiting these countries was an incredible experience for me. From learning about the culture, the natural resources and unique materials and the incredible craftsmanship of the talented artisans - I was completely captivated.
Asili was established as a response to this, as a means to work with East African artisans and their respective materials. We wanted to create a company to bridge the gap between artisans in East Africa (and their materials) and designers and brands on this side of the world. Operating fairly and transparently is the backbone of Asili.
What has been the most difficult thing about building Asili?
I think the biggest thing has been working out how to best showcase the capabilities of our artisans and their materials, to have maximum impact.
Tell us about your sustainability initiatives and the decision to only produce ethically designed pieces?
As a business, we've been driven by our goal to support the East African communities in which our pieces are made. Producing ethically was never a question for us. It is the foundation that Asili is built on. Asili evolved from working closely with these local producers, understanding the process and work that went into each design, and then trying to work out how best to showcase this and the artisans' talents.
Our main focus has always been on working with our makers to develop local enterprises and grow community-led trade through consistent production, innovative collaborations and championing fair trade practices. However, we also recognise our role as a responsible trade partner to extend this support where we can through strategic aid initiatives. This year, we are excited to formalise these efforts with the establishment of the Asili Foundation, in which we will fund and facilitate a range of projects making a further difference in the lives of our makers, their families and their communities.
Tell us a bit about the Fair Trade Certified artisan groups that you work with in East Africa? We have a fair-trade production partner on the ground in Kenya who ensures all production meets the WFTO (World Fair Trade Organisation) standards. This partnership is what drives Asili. Their focus is on providing a network for disadvantaged producers and artisans facing market access challenges, but who have the potential to positively change their lives through the utilisation of natural resources available within their environment.
The groups we work with are spread across Uganda and Kenya, and each group specialises in a unique material. For example, our soapstone is sourced in a small town in western Kenya where the communities rely heavily on soapstone production as a source of income. Many of them have been carving for years and are experts in understanding the material and its capabilities.
What do you seek in collaborations?
We like to work with designers and brands who are willing to test the boundaries and try something new. It's also important that we work with like-minded people who align with our values from an ethics and sustainability perspective.
Do you have a favourite Asili design? If so, describe it to us.
My favourite at the moment would have to be our Kamba Jacaranda Stool, it's hand-crafted in Kisii, the origin of this traditional design. Another favourite is the Città x Asili Whittle Bowls, designed by Nikolai Sorenson and made from Mugavu wood. It's such a beautiful hand-made piece, produced in Uganda by a female-led team.
What do you value in a brand?
Transparency and spontaneity.
Tell us about the best part of what you do?
The best part of what I do is working with the artisans and their unique materials. In 2021, we contributed to the income of more than 30 families across East Africa, supporting a sustainable livelihood through consistent orders, prompt payments, and paying a fair price that meets the standards of a living wage for the artisans. I find it the most rewarding part, alongside working with some amazing creatives and brands of course.
And on the flip side, what's the most challenging part?
There are many challenges, but I guess the most recent has been trying to manage freight and lead times, particularly through a global pandemic.
What's the best piece of advice you've ever been given?
Don't take yourself too seriously, and back yourself!
Where do you see Asili in the next five years?
I see Asili being a global business leading partnerships between African producers, their unique materials and design brands.