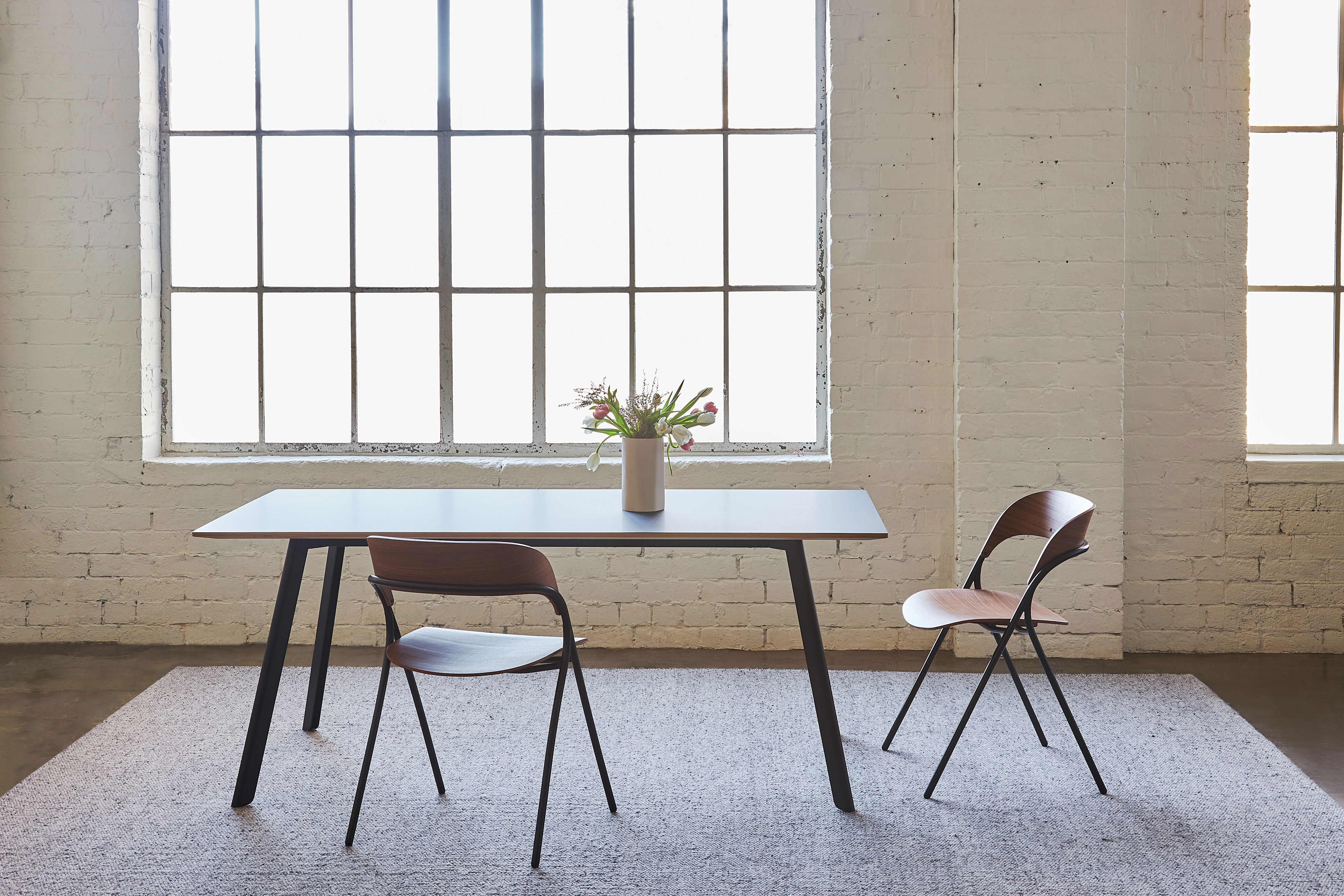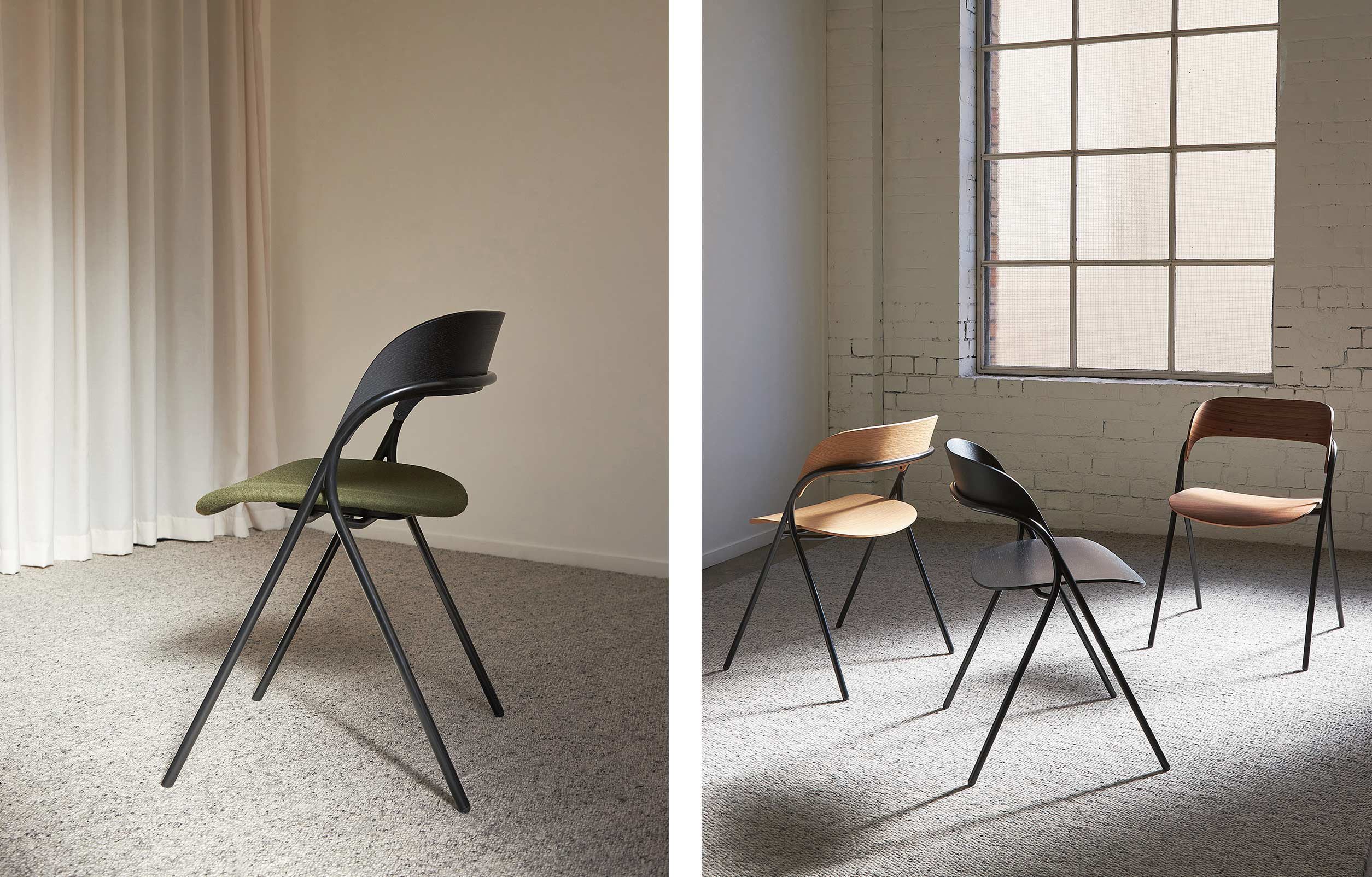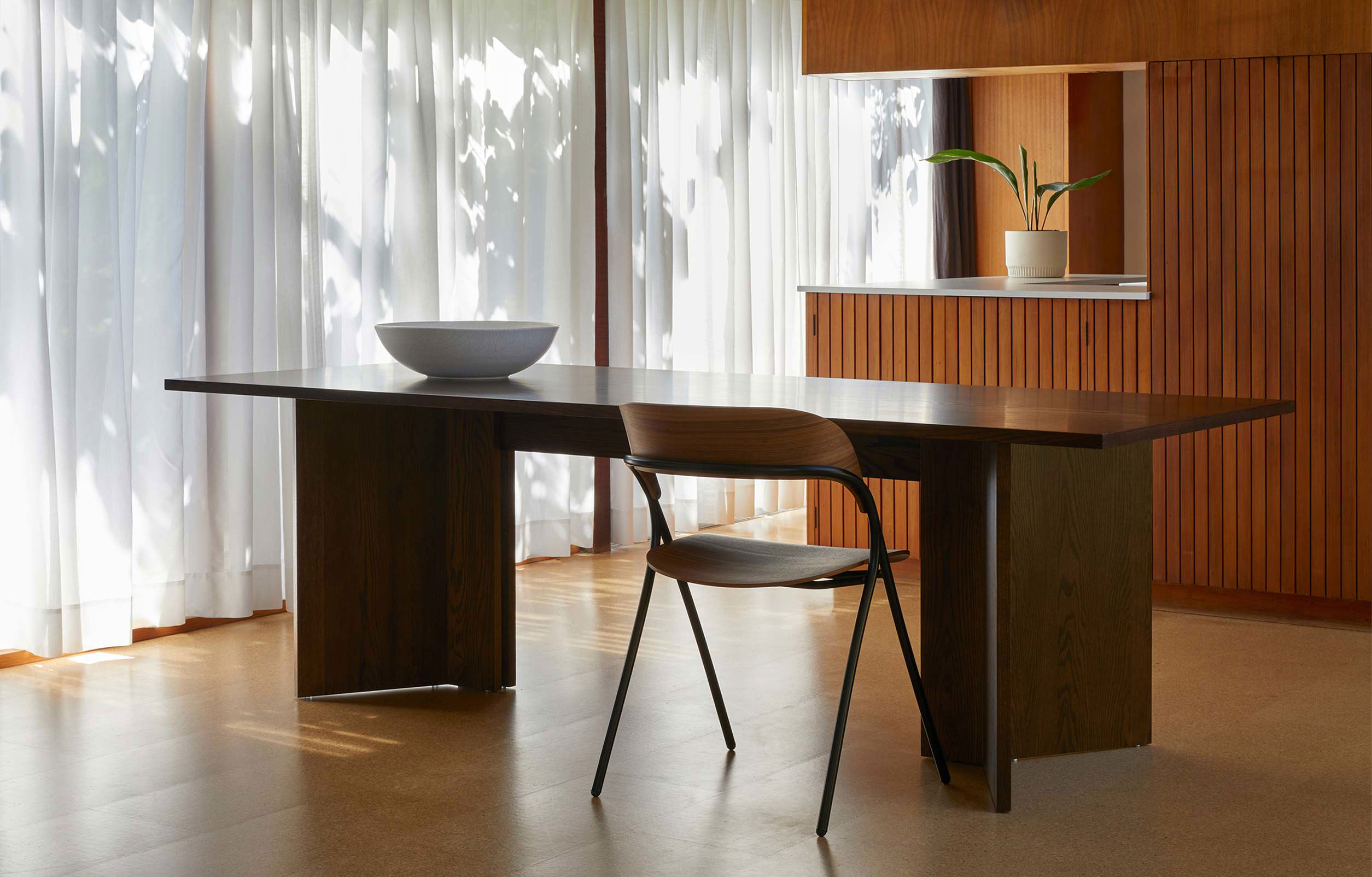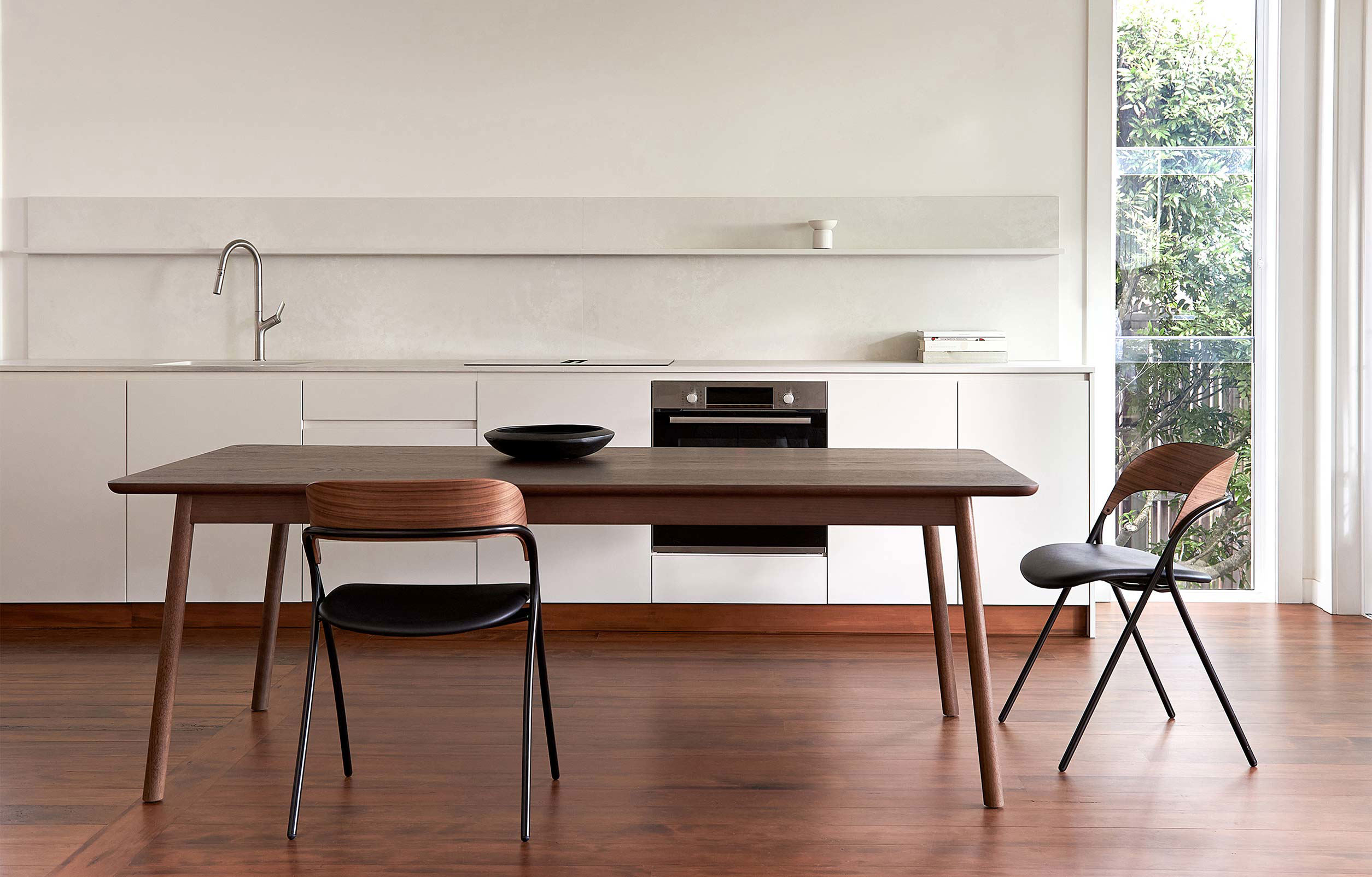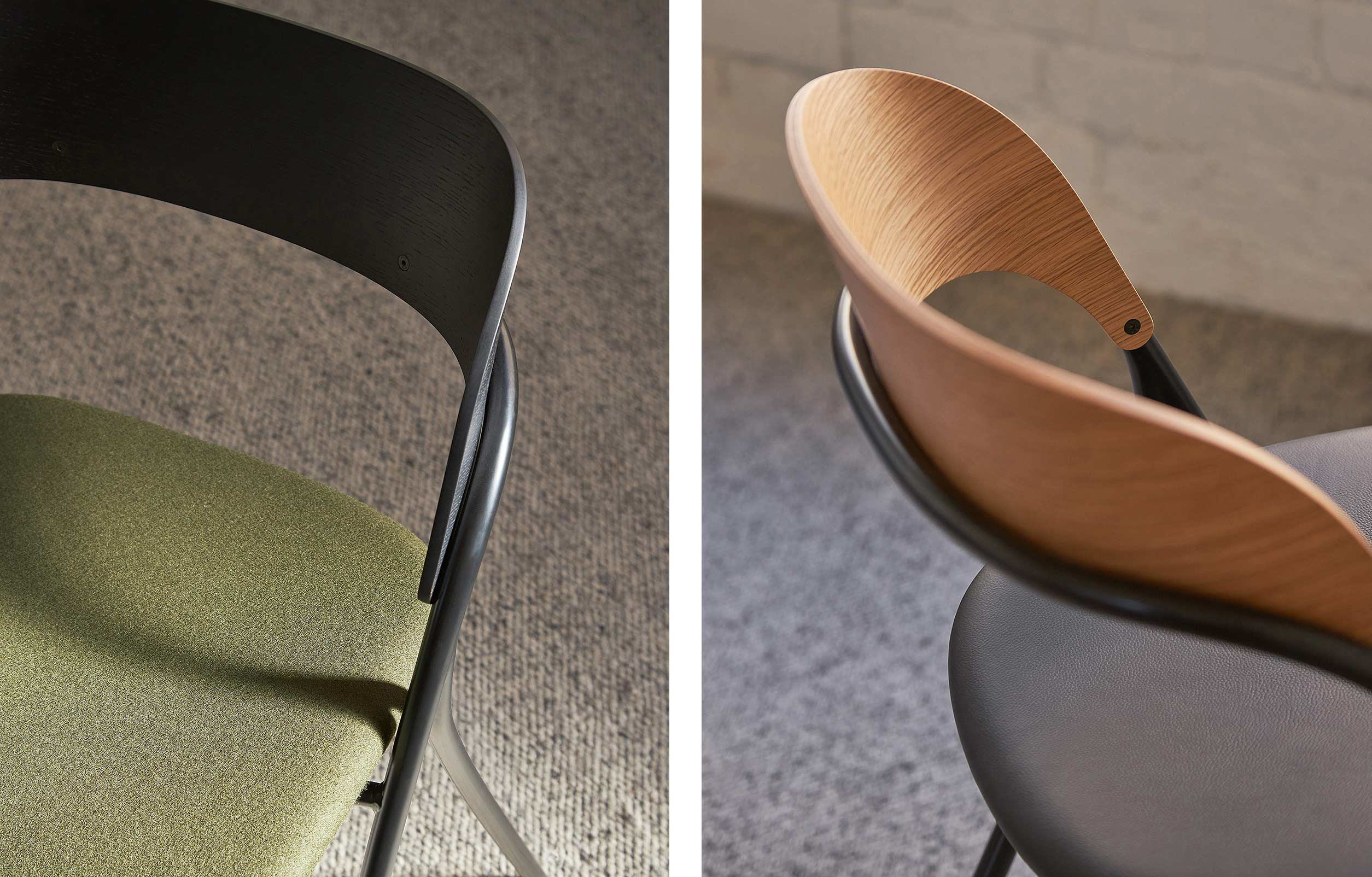 Trace
The Trace Dining chair is the result of an exciting collaboration between industrial designer Scott Fitzsimons and Città's Furniture Design team, David Moreland and Nikolai Sorensen.
The inspiration behind this unique piece originated from a simple line drawing in space. Straight lines have been replaced with gentle curves giving the chair a softer hand-drawn feel. An exercise in reduction, the Trace Chair is a minimal yet comfortable chair with an elegant and understated character.
The name references the subtle curves in the steel legs as it seamlessly traces around the edge of the ply back. The chair showcases clean welds highlighting expert craftsmanship and its distinctive V-shaped legs create a striking silhouette.
Upholstered in New Zealand in your choice of premium fabric. Discover our curated fabric swatch in the 'fabric specification' pdf.