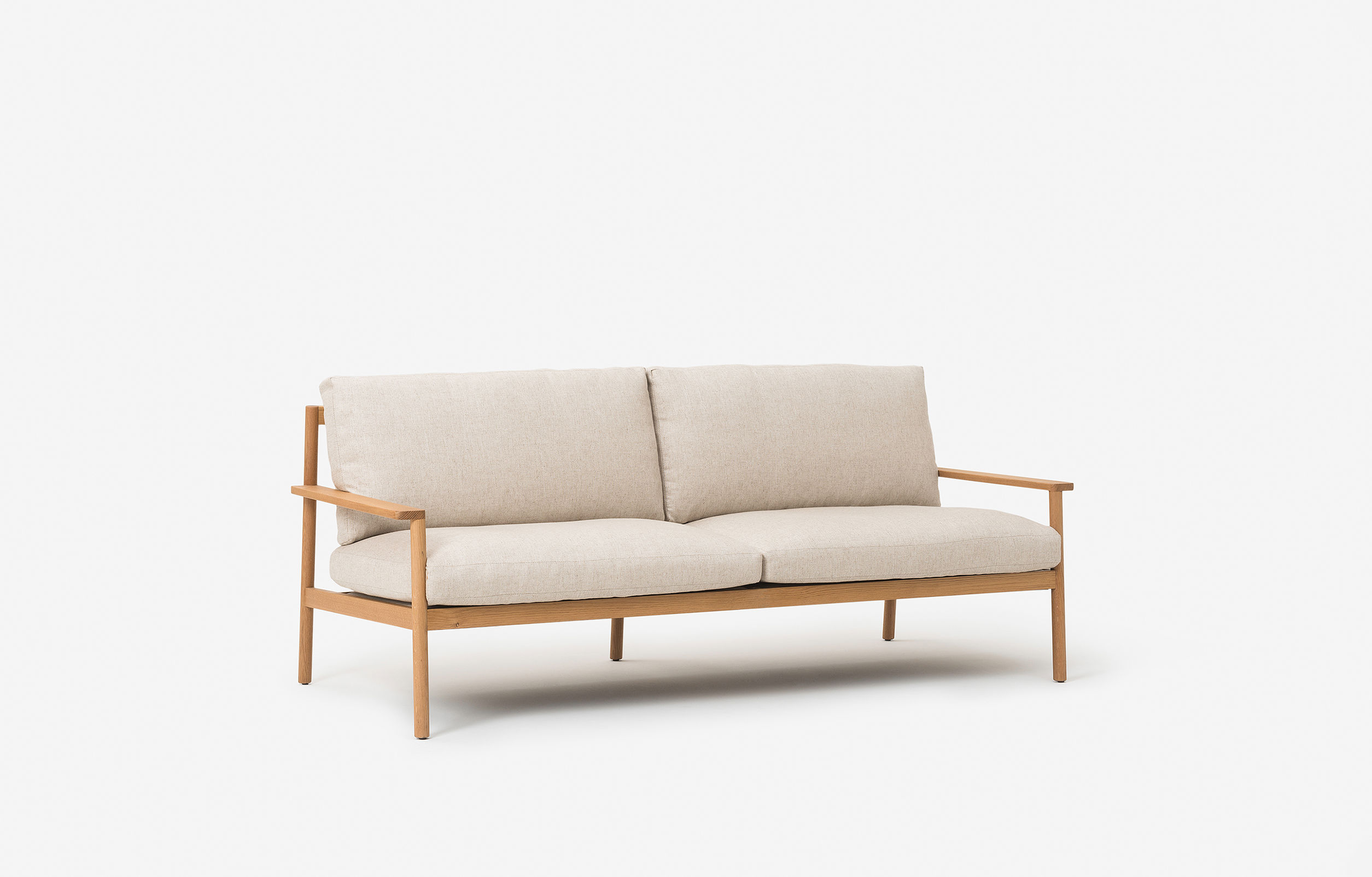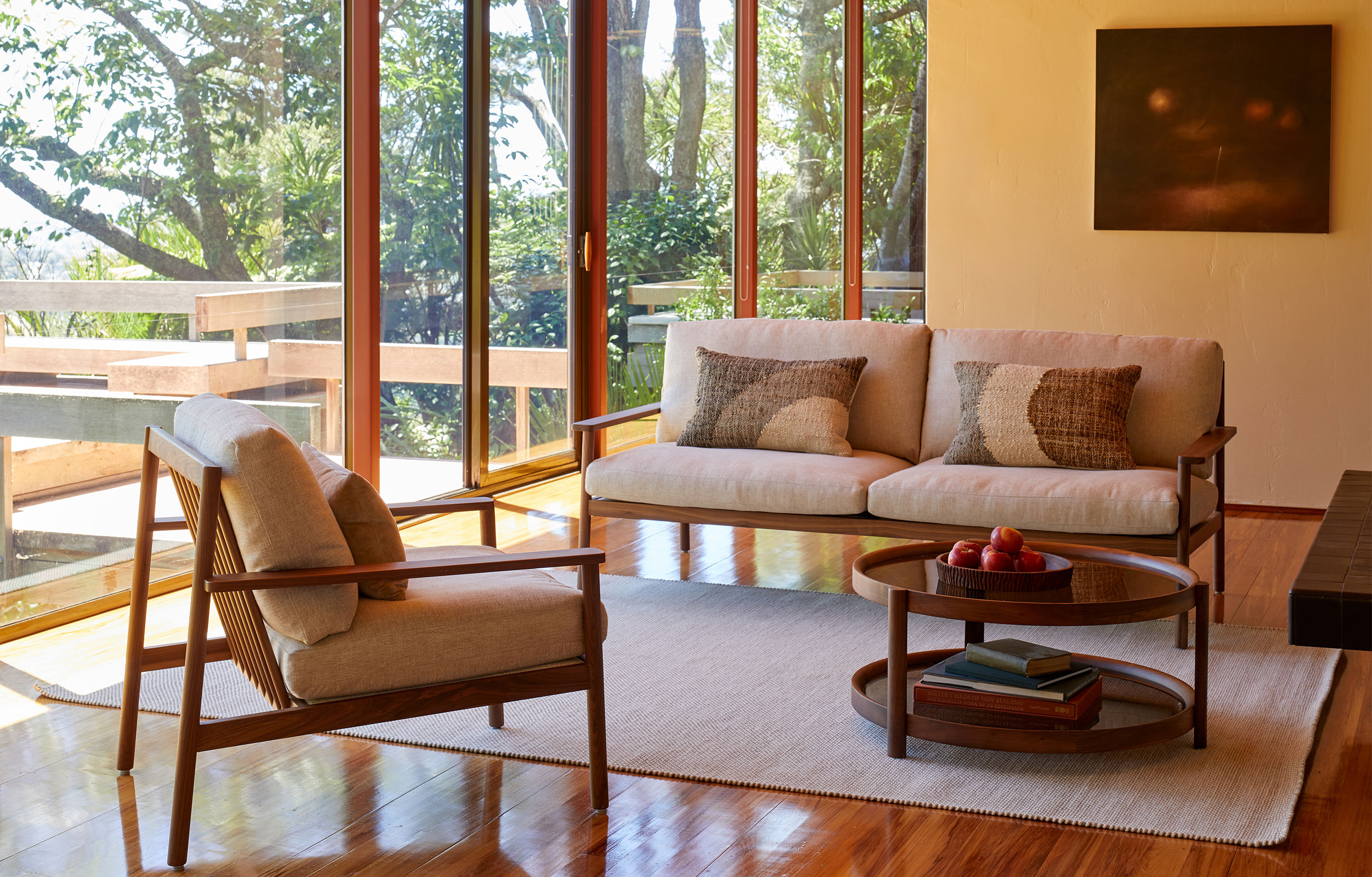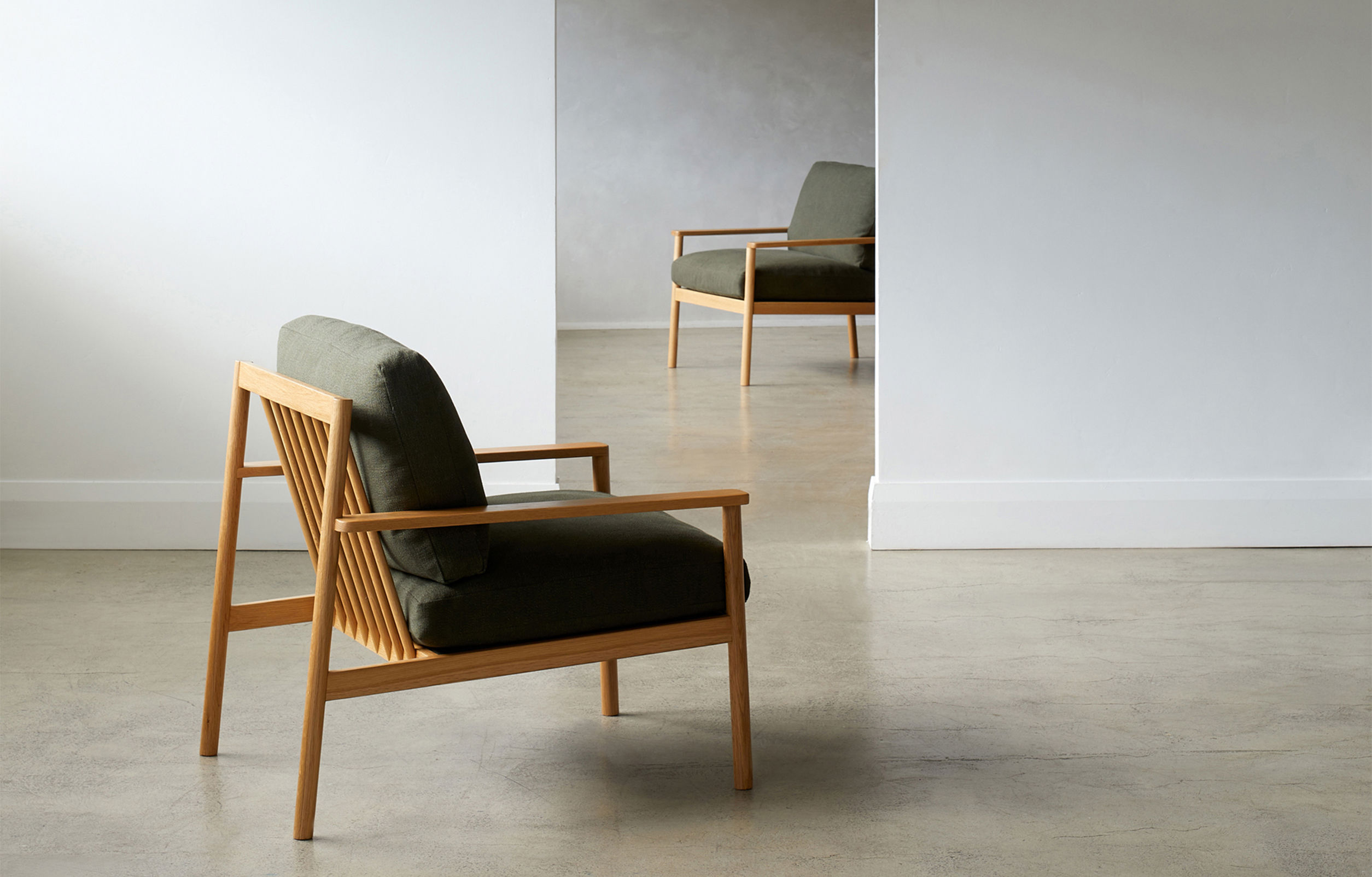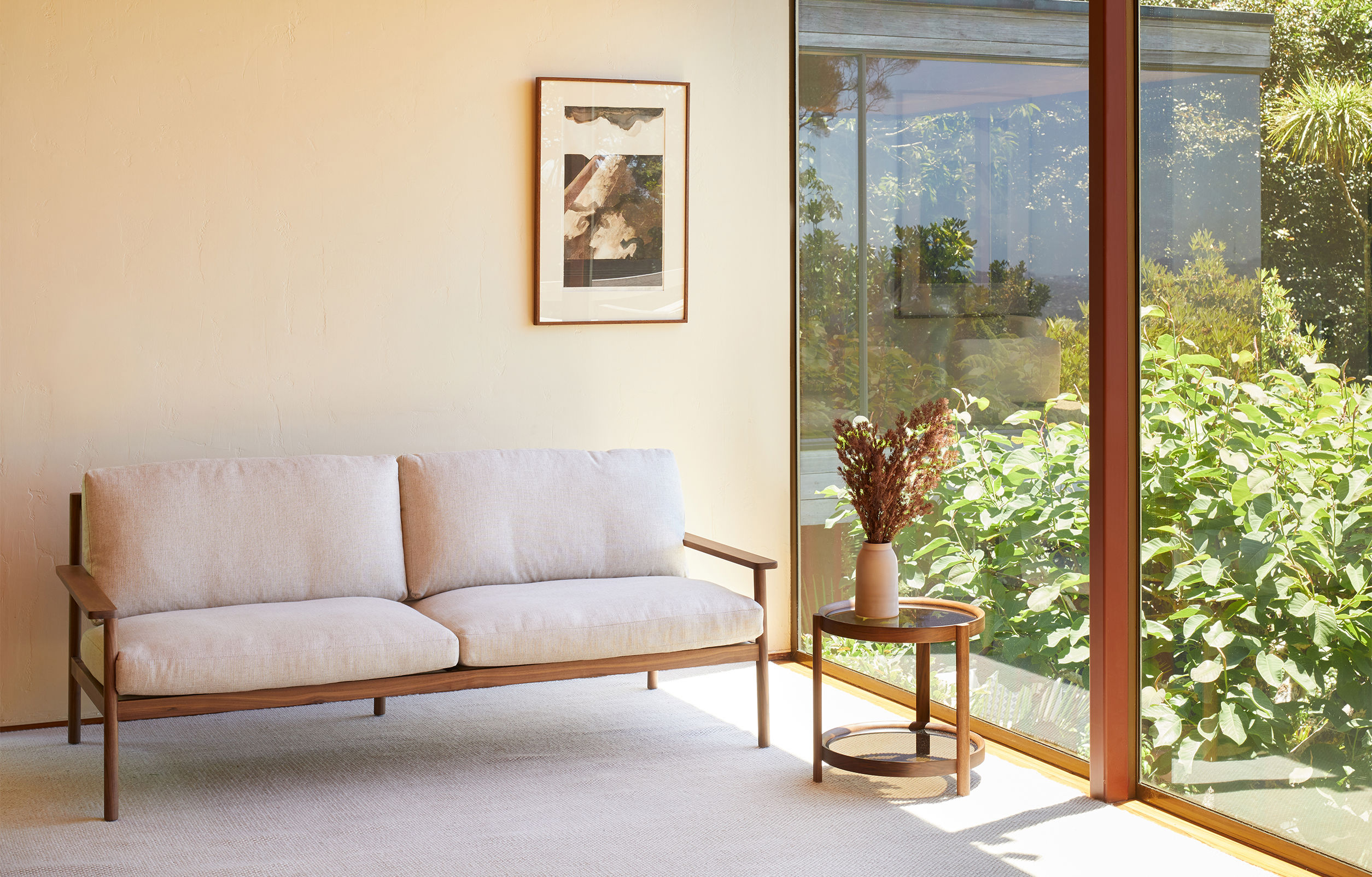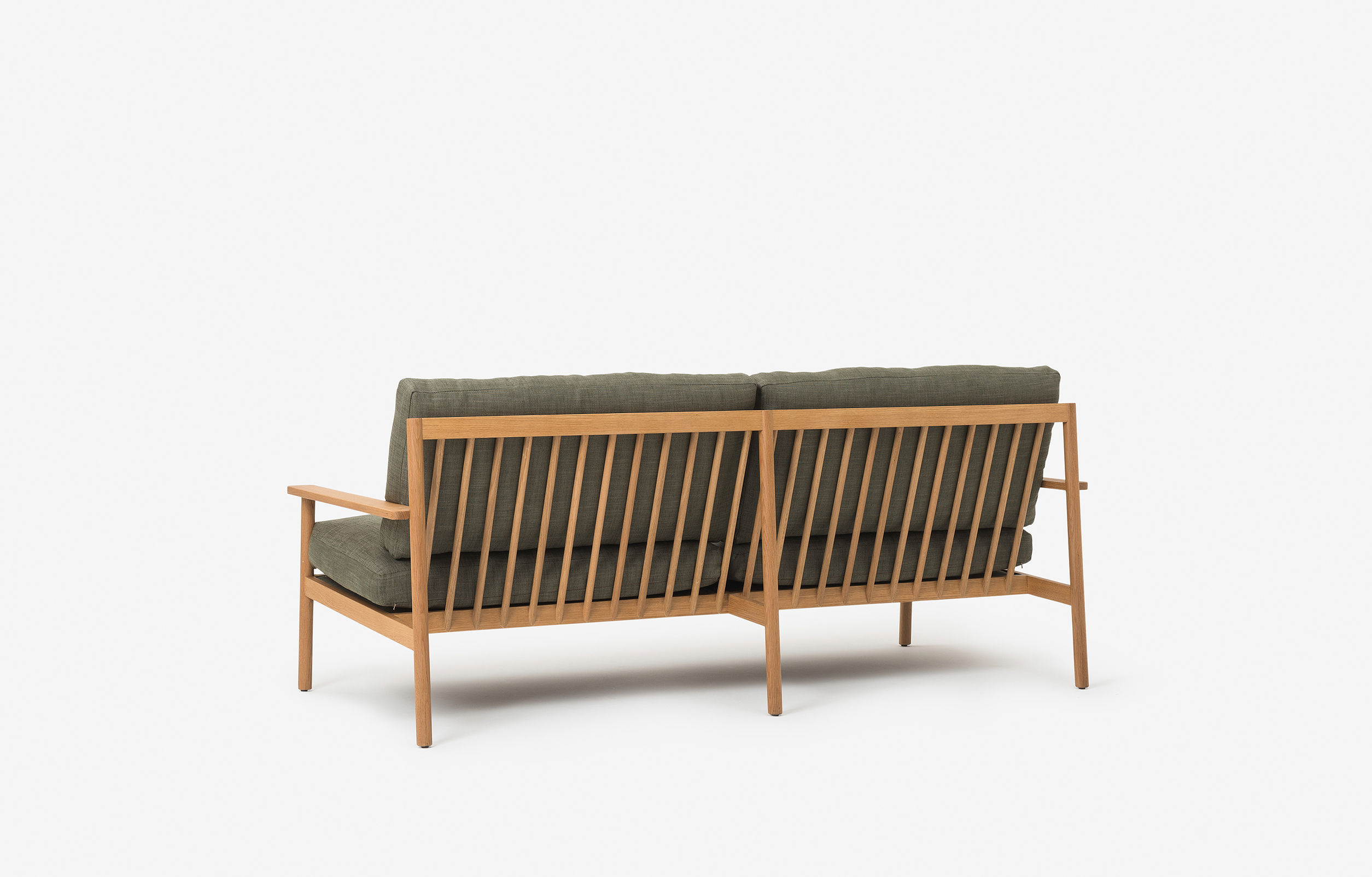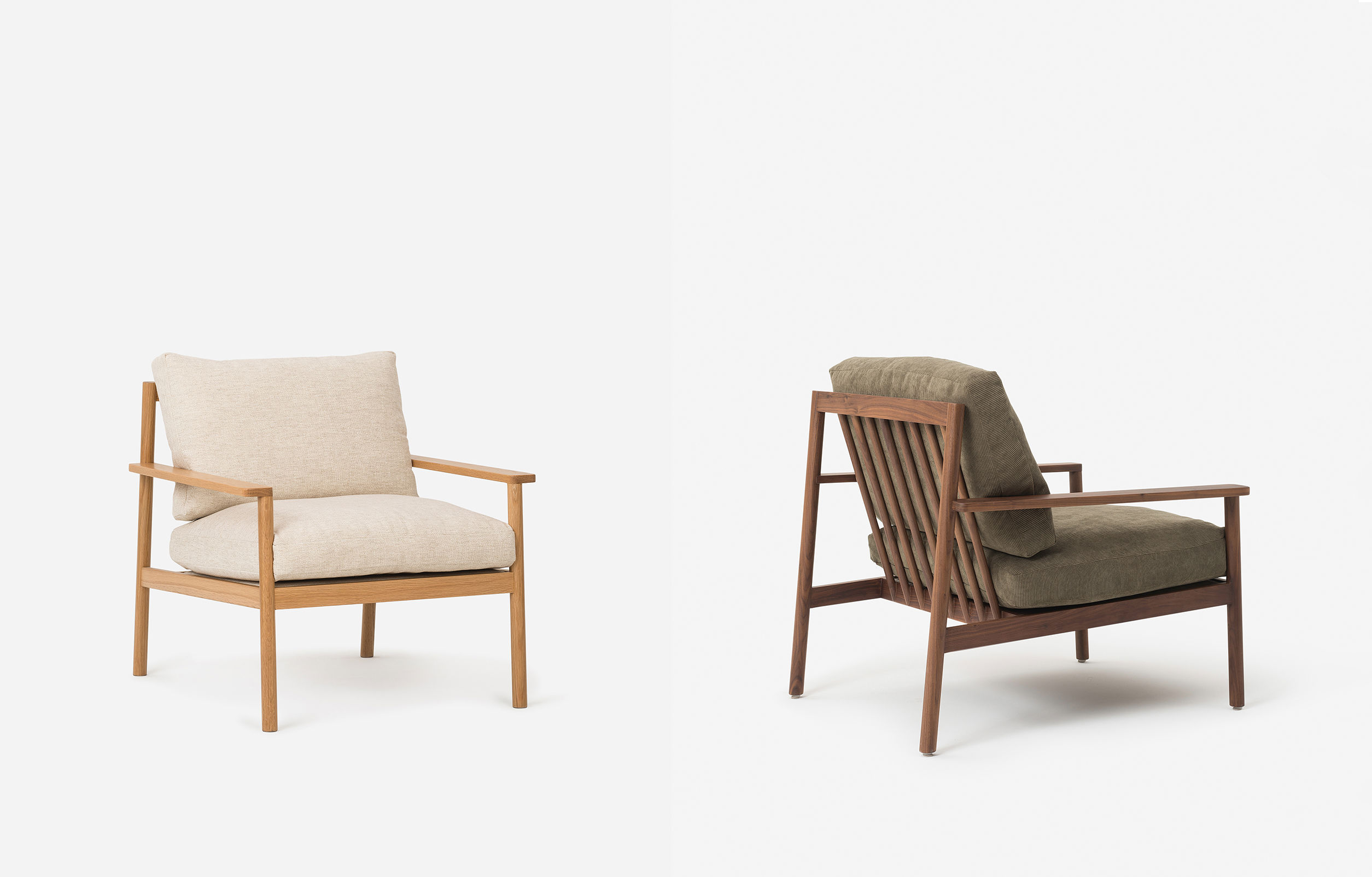 Daily
The Daily collection strikes the perfect balance of classic yet modern design. The range includes a three-seater sofa as well as an armchair. It takes inspiration from mid-century style, combined with a timeless aesthetic, to seamlessly integrate into your living or workspace.
A series of vertical dowels run along the backrest creating a repetitive linear pattern. This design detail makes the collection as beautiful to view from the back as it is from the side or front.
Cushions are constructed using plush feather and down fill, the relaxed feel is a contrast to the structured wooden frame made using solid American white oak or walnut. Scatter cushions are sold separately and are available to add on. We advise ordering them at the same time as your sofa to avoid any fabric variations.
Designed in our New Zealand studio by David Moreland and Nikolai Sorensen. Made locally in your choice of premium fabric. Discover our curated fabric swatch in the 'fabric specification' pdf.