compagnie de provence
Compagnie de Provence combines traditional methods with contemporary designs to create luxury home and body products.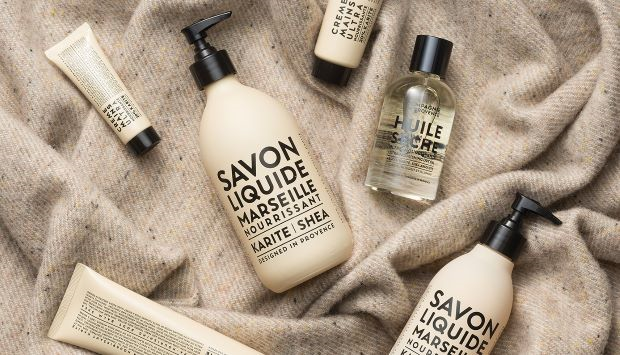 Kind to your skin and cruelty-free, Compagnie de Provence uses traditional French methods to create their collections of natural skincare and homecare.
Compagnie de Provence originates in Marseille, a southern French city famed for its soap production since the 17th Century. Compagnie de Provence draws inspiration from the region's traditional soap cube, reinterpreting it into a unique liquid version. Like its solid ancestor, the liquid version is made from vegetable oils and is crafted in a cauldron following authentic, age-old manufacturing methods.
In recent years, the range has expanded to include hand creams, candles, diffusers and cleaning products. Compagnie de Provence's home and body products also incorporate fragrances created in Grasse—considered the world's capital of perfume.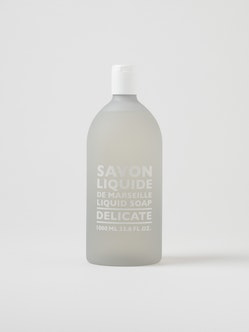 C&D Liquid Marseille Soap Refill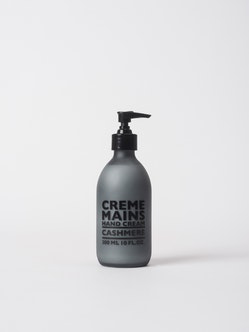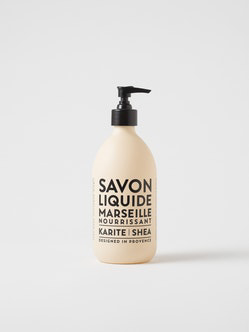 Karit Liquid Marseille Soap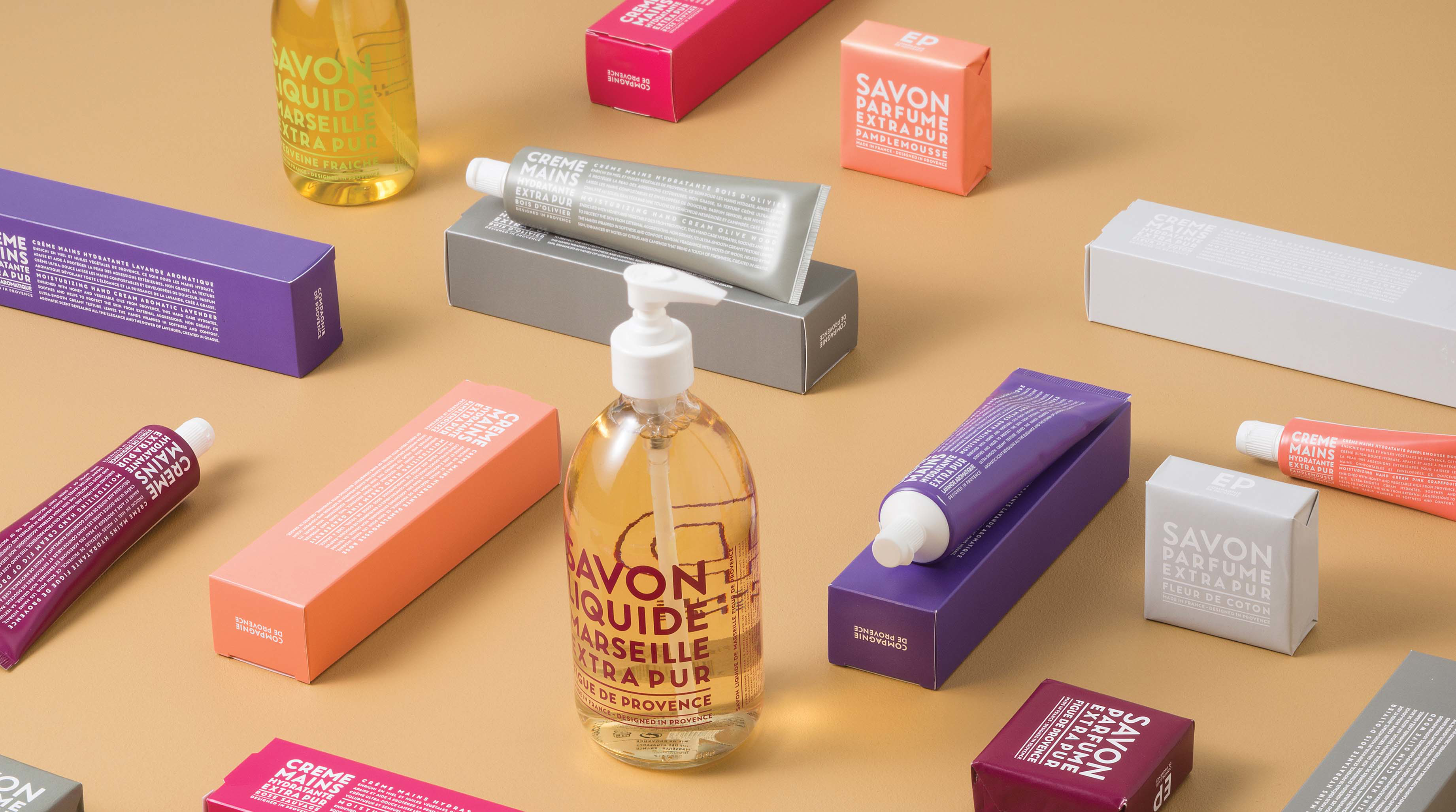 extra pur
A fun and colourful touch to your home.
extra pur
The original range from Compagnie de Provence adds a fun and colourful touch to your home with traditional Provencal scents including: Olive Wood, Fig of Provence, Aromatic Lavender, Pink Grapefruit, Fresh Verbena, Cotton Flower, Wild Rose and Mediterranean Sea.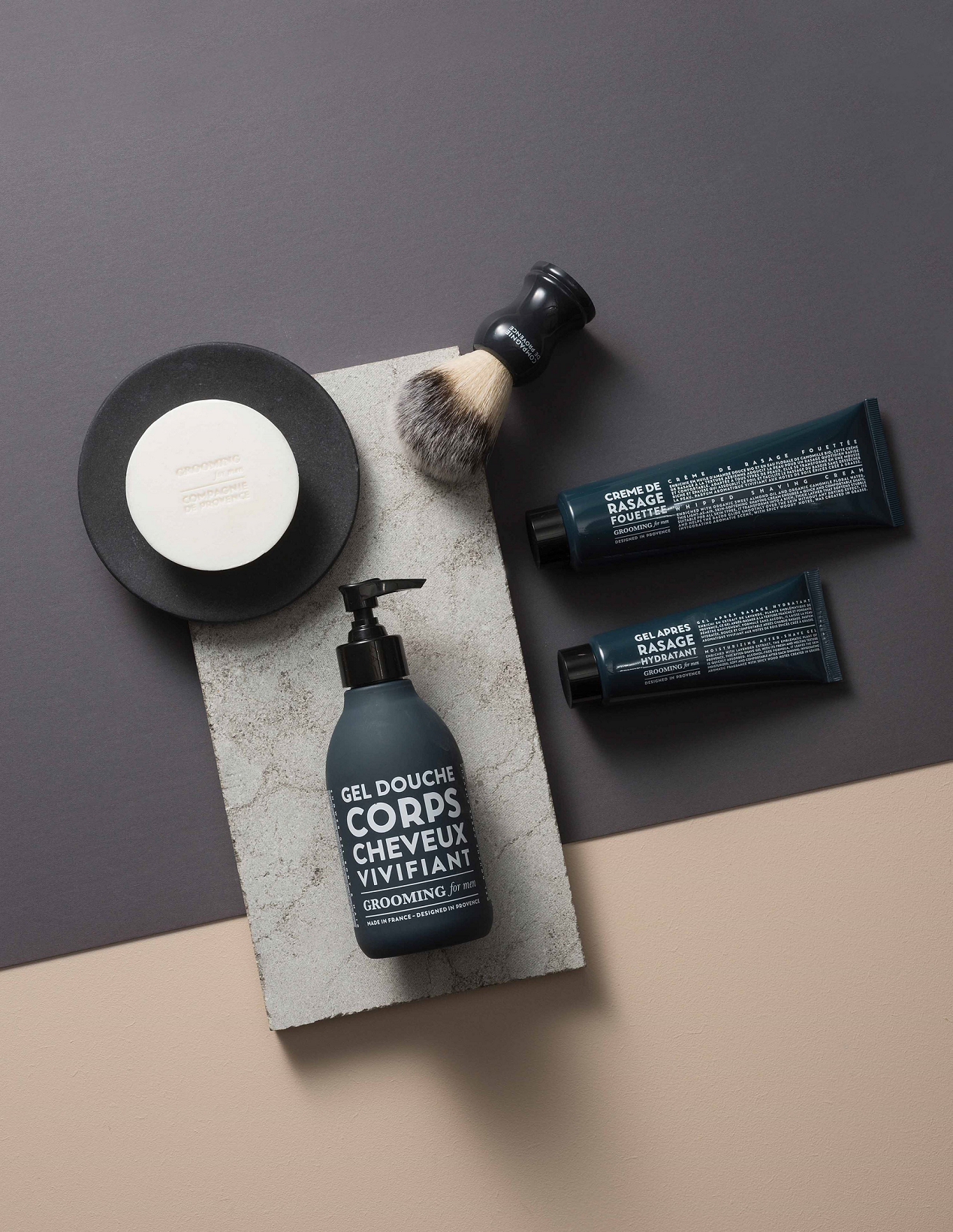 grooming for men
A dedicated collection of skincare products for the discerning man
karité
Enriched with the skin nourishing benefits of shea butter, this range of products combines expert skincare with minimalist graphic design. The range includes moisturising Marseille Soap, Hand Cream and Body Balm.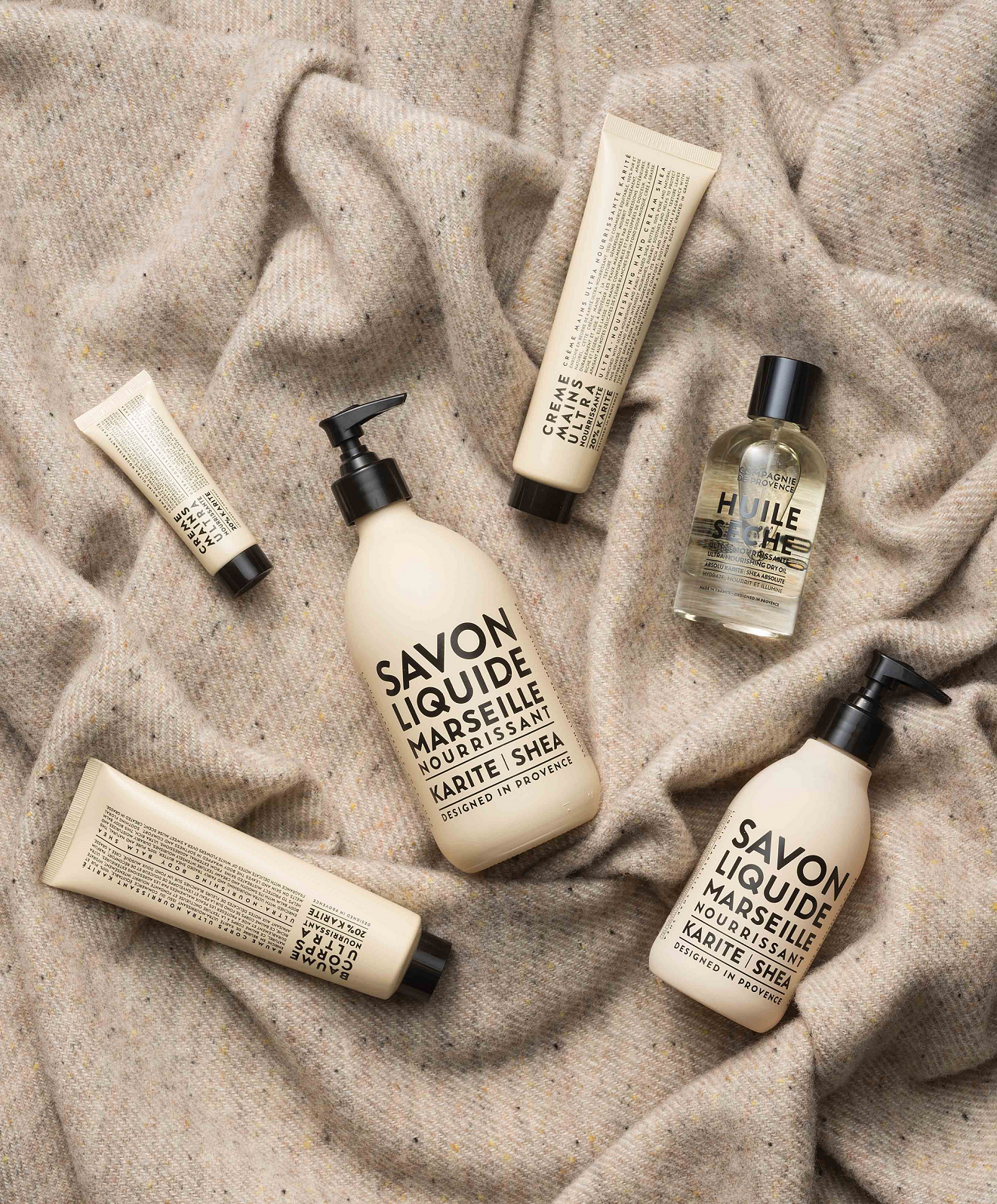 karité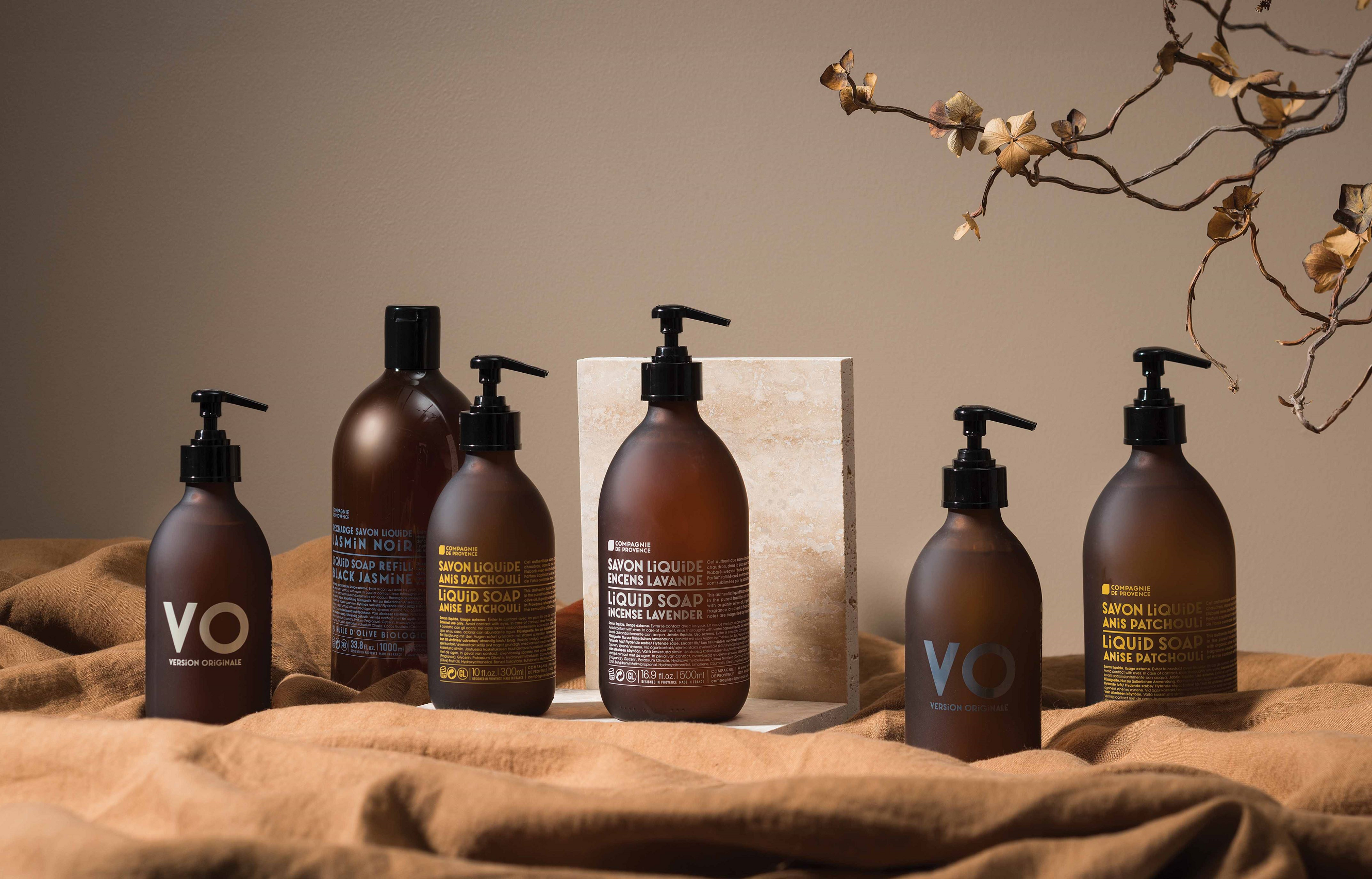 version originale
Discover a sensory journey with the decadent VO collection of Liquid Marseille Soap. The range is enriched with organic olive oil and made with a minimum of 97% naturally derived ingredients. The three fragrances include Intense Lavender, Black Jasmine and Anise Patchouli.
What is Marseille cube soap?
Marseille soap or Savon de Marseille is a traditional hard soap created with vegetable oils. It has been made in France for hundreds of years.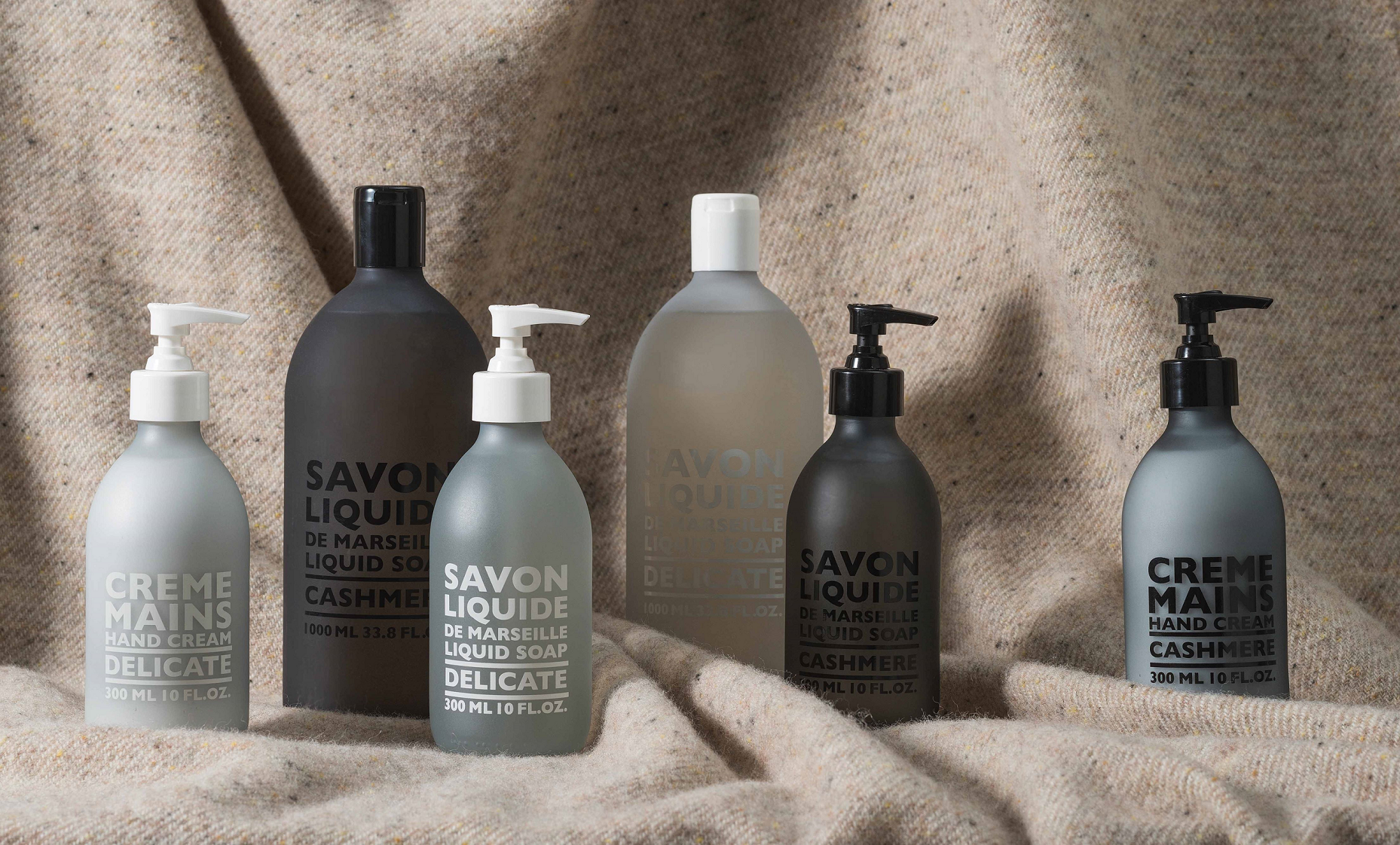 cashmere & delicate
A refined range of woody, citrus & spicy notes for sensitive skin.
exfoliating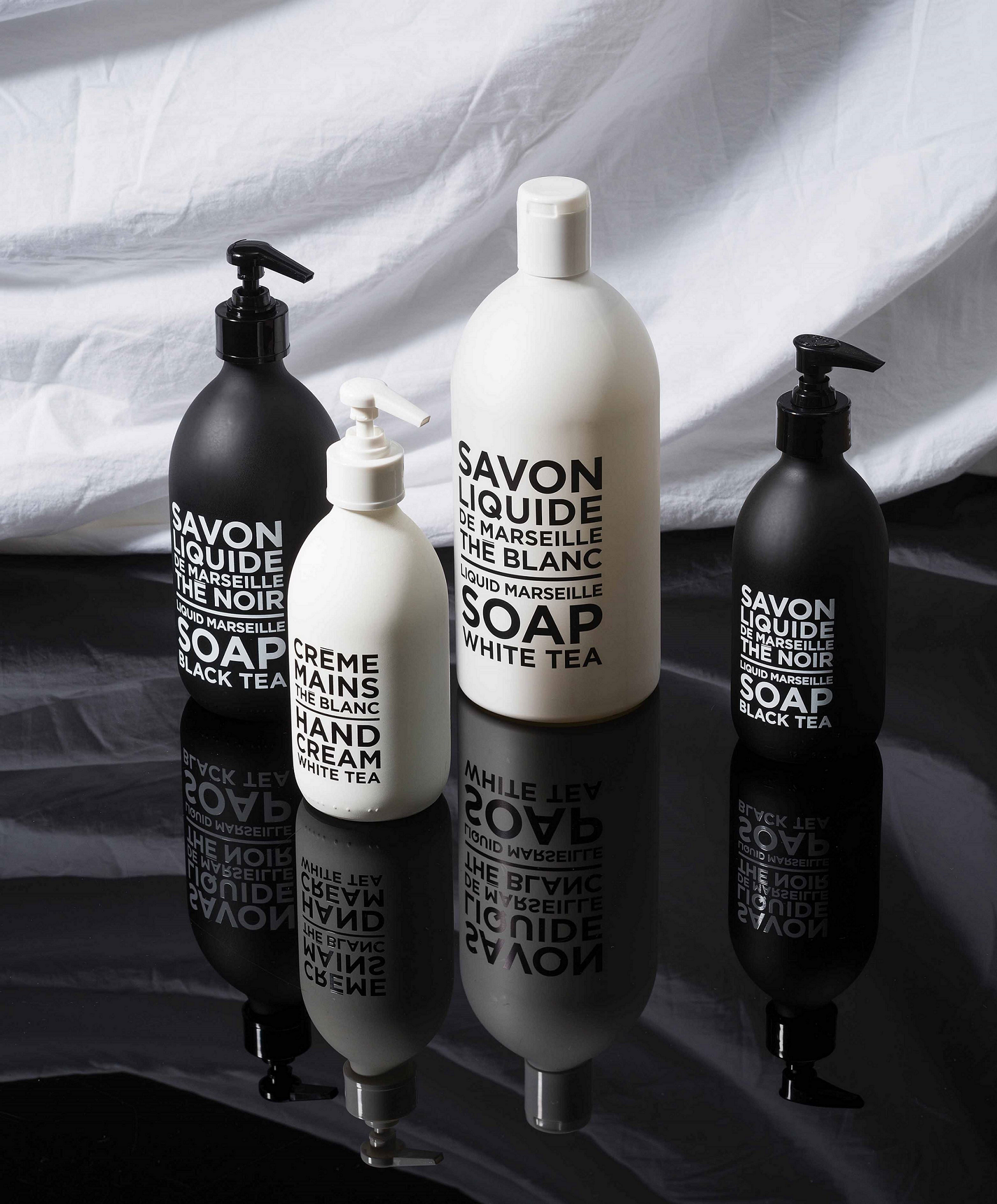 black & white
A simple monochromatic palette and classic design to complement an urban, modern home.