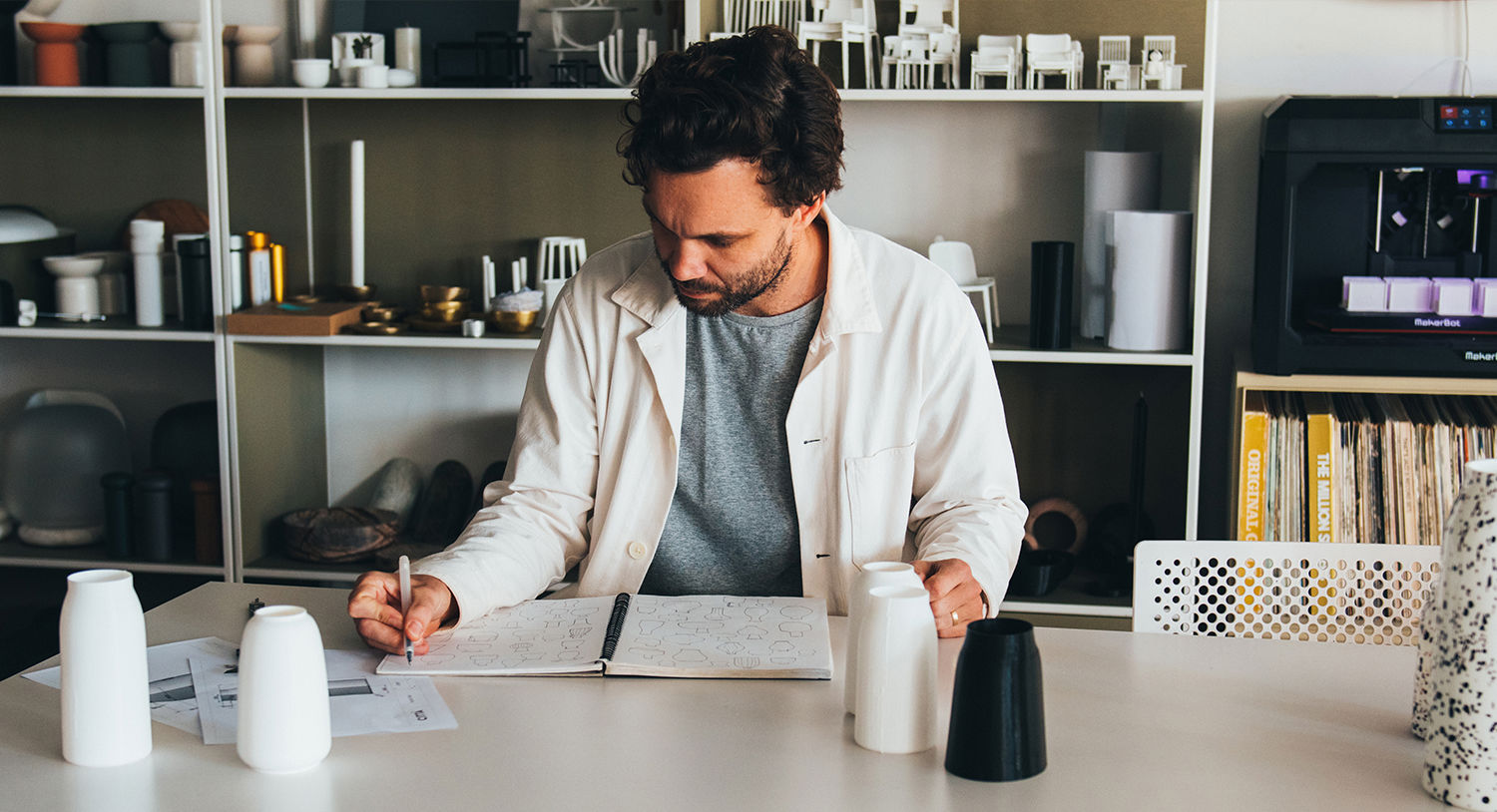 Q&A: Get to know our furniture & product designer Nikolai Sorensen
We're going behind the scenes at Città and introducing you to our talented team. This week, we chat to Nikolai Sorensen about his role as an in-house furniture and product designer.
Nikolai started his career as a process engineer before having his eyes opened to the world of Scandinavian design on a trip to Sweden and Denmark. He completed a Bachelor of Industrial Design at AUT in Auckland before joining Città in 2016.
In our latest journal post, we speak with Nikolai about his design inspiration, creative process, and which upcoming products he's most excited about.
Tell us about yourself and what you do.
I am one of the furniture and product designers here at Città. My role includes the conceptualisation, design and development of furniture and designed objects.
When did you first realise you wanted to pursue a career in design?
In my 20s, I worked as a process engineer for a Swedish company in New Zealand. I travelled to Sweden and Denmark for training where my eyes were opened to the world of Scandinavian design. I stayed in a hotel designed by Arne Jacobsen where he had designed everything—from the building itself right down to the furniture and cutlery. This is where my love for product design was realised and, since then, I have never looked back.
Where do you get inspiration for your designs?
Depending on what or how I'm designing, inspiration can come from so many different places. A lot of my inspiration comes from architecture and, in particular, New Zealand architecture. At Città, we are lucky enough to do a lot of our photoshoots in some amazing architecturally designed houses—just being in these spaces is very inspiring and often leads to new ideas.
Can you talk us through your creative process? How do the furniture and product collections come to life?
The start of my process is often very broad and varied. The goal is to come up with as many different ideas as possible. This ideation phase is my favourite part of the process. I love the freedom of having a general idea of where we are heading but with no real outcome in mind.
Once I feel like I have exhausted all possible options, I start to condense the different ideas into one or two tangible solutions. Once we are happy with the final concept, we work with our amazing suppliers to bring our ideas to life. Sometimes this process can be as short as six months, but often it takes one to two years from concept through to production.
Do you have a design you're most proud of?
I am really proud of where we ended up with the Daily armchair. It was a project we struggled to get right for a number of years. After many iterations, I think we ended up with a chair that is uniquely Città. I love the way it pays homage to traditional Scandinavian design, but in a clean and modern way.
What's the best part about what you do at Città?
I love the breadth of briefs that I get to work on, which is very unique in our country and industry. One day I might be working on a new bed design, the next it might be salt and pepper grinders. The different scales, materials and forms keep it fresh and exciting.
Which upcoming design or project are you most excited about?
We have a lot of new products due in the next 12 months or so, including tables, dining chairs, shelving, and salt and pepper grinders—just to name a few. However, the one I am most looking forward to is a collaboration I have been working on with Michelle Halford (The Design Chaser). It's been a long time coming (since 2019) but we aren't too far away from launching it. Watch this space…
What's your most treasured piece of furniture in your own home and why?
I have an old DON Furniture lounge suite that I just love. It's such a classic piece of New Zealand design history. I'd love to think that in 50 years there will be someone enjoying our designs in the same way that I love my sofa and chairs.
How do you enjoy spending time outside of Città?
Hanging out with wife Jo and two kids Arie and Pia, is the best. We live on a farm surrounded by bush out at Muriwai. Living where we do allows us to spend lots of time outdoors in the bush, beach or forest. Last year we bought a bus to head out on missions around the country. It's our little bach on wheels. We love the freedom to be able to park up wherever the surf is breaking and the sun is shining.
Images of Radisson SAS Royal Hotel courtesy of Radisson Blu Scandinavia Hotel.