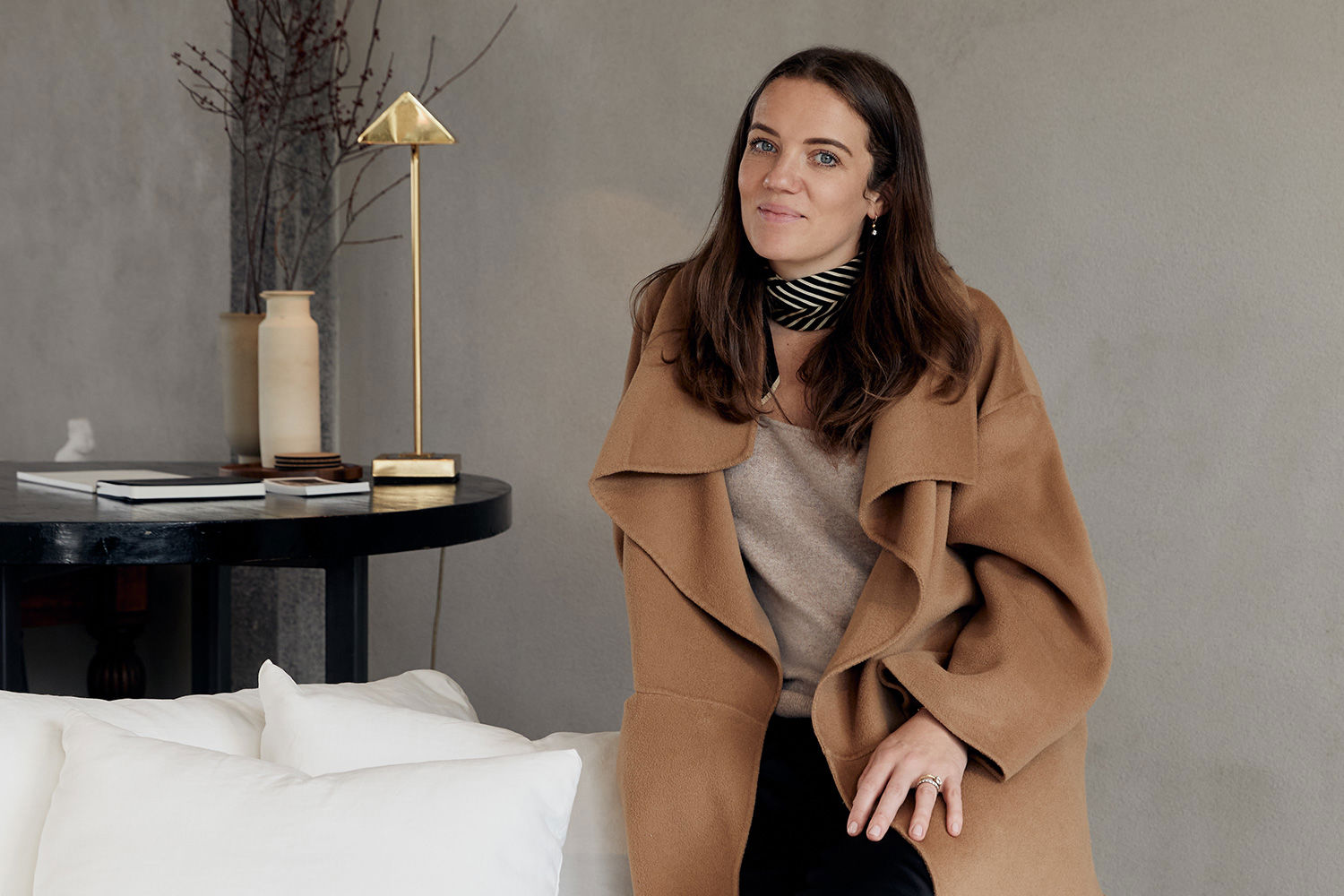 A conversation with: Olivia Moon, Nodi
The Nodi journey began with the talented Olivia Moon, who left New Zealand to study Textile Design in Milan. She had a deep curiosity about the natural world and the intricacies of handmade rugs, which led her to India for an immersion in the craft. After six months of learning the tradition from skilled artisan weavers and discovering the beauty of natural fibres, Nodi was born.
Where did your love of textiles and design come from?
I think it really began from watching my grandmother make quilts and my mother sew, I was always sewing things as a little girl and was always drawn to different textures and fabrics. Whenever I travelled I picked up unique fabrics, and natural objects that I was attracted to and kept them in a little box. Inherently I think I have always been drawn to unique, irregular objects.
Tell us the story behind Nodi. What was the inspiration and how was it conceptualised?
I moved to India to learn how rugs were made, not to start a business but just to feed my curious mind. I spent a lot of time in factories understanding what went into making a rug from raw fibre to finished product, after a couple of months the weavers started asking me what I would do with all this knowledge – so I decided to design a small range and began the business from there! Once I began I quickly realised the impact that a rug has on a room, and how it changes the way people interact with each other in a space.
What has been the most difficult thing about building Nodi?
There have been many, many challenges. I think the hardest thing has been starting as a creative person with a love for textiles, and deciding to turn it into a business which has come with the steep learning curves of how to set up, run and grow a profitable business, whilst still staying true to my passion in a creative way.
What's something you took away from your experience of living in India and learning the craft from artisans?
Beauty can come from the unexpected and mistakes - we are always prototyping with our weavers and some of our most unique rugs have some from trialling things and the result being unexpected and beautiful. 

We know Nodi supports sustainability and Fairtrade through and through. Can you tell us a little bit about how you find your suppliers and what Fairtrade means to you?
We work with only certified Goodweave factories, which are dedicated to ending child labour, forced labour, and bonded labour in global supply chains. Fairtrade to me means working with factories that treat their staff like family – with respect, love and integrity.
Where do you take your inspiration from?
Travel, nature and books serve as great sources of inspiration for me. 

What does a typical day look like for you?
There really is no typical day, it's always changing. It usually involves connecting with my team, meetings on zoom, sometimes shooting campaigns, speaking with our agent in India, planning. I have two small children so the day always begins with books and a cup of tea in bed, no matter what's going on. 

Do you have a favourite Nodi rug? If so, describe it to us.
I love the Twisted Wool Rug – it's a great all-rounder, soft, easy to clean and adds understated elegance to a space. With two small children and dogs in my life, it's got to be low maintenance and easy to clean, which this rug most certainly is.
What do you value in a brand?
Integrity right the way through.
Tell us about the best part of what you do.
I get to create a product that has a positive impact on people's daily lives, by transforming their homes with natural rugs that create a space where they can connect and unwind.
And on the flip side, what's the most challenging part?
The challenges are endless but for me, juggling family life with running a growing business is a constant balancing act. 

What's the best piece of advice you've ever been given?
Get good advice, you can't afford not to.
Where do you see Nodi in the next five years?
I see Nodi being a global business with a strong and passionate team leading the way in the world of natural rugs.
You can discover a selected range of Nodi rugs online at Città. Our Nodi range is only available for purchase & delivery to New Zealand addresses.