the latest from
our daily furniture collection
Our Daily furniture collection now includes a 3-seater sofa. The design is an evolution of the popular Daily armchair and is available with either a solid walnut or oak frame.
A series of vertical dowels run along the backrest of the sofa and armchair, creating a repetitive linear pattern. This design detail makes the collection as beautiful from the back as it is from the side or front.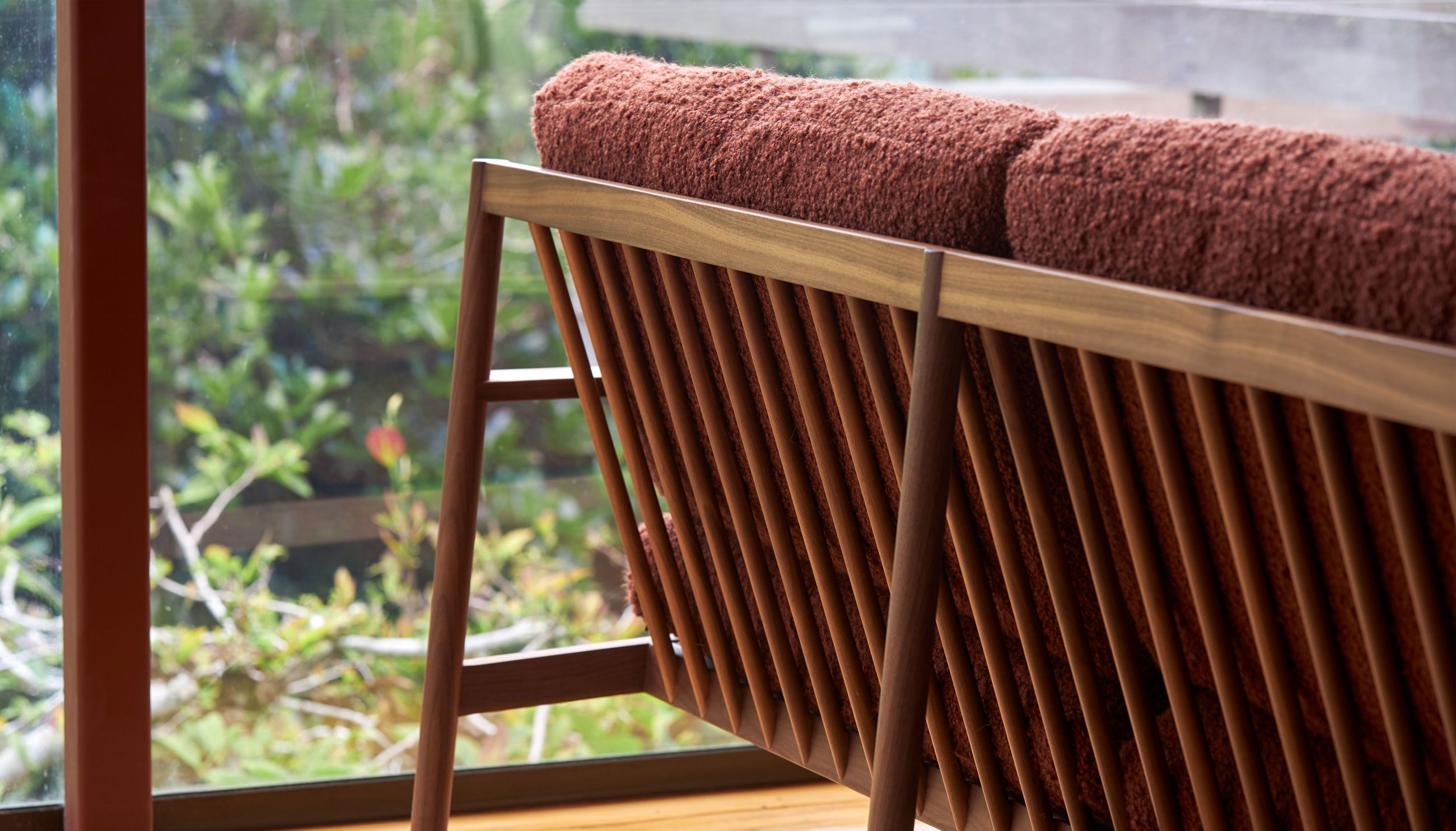 "The Daily collection strikes the perfect balance of classic yet modern design. It takes inspiration from mid-century style but has a timeless aesthetic. I think that's really important—you're going to live with this in your home for a number of years. Hopefully you'll love it more and more every day."
- David Moreland, Head of Furniture & Product Design
Be a part of the design process by selecting your frame and fabric. Choose between lightly toned oak or warmly hued walnut. Upholstered from our range of premium fabrics.
The Daily collection is designed in our Auckland studio by in-house designers David Moreland and Nikolai Sorensen.
Our sofa collections can be viewed in-store and online. To order, contact our friendly team for a no-obligation quote.