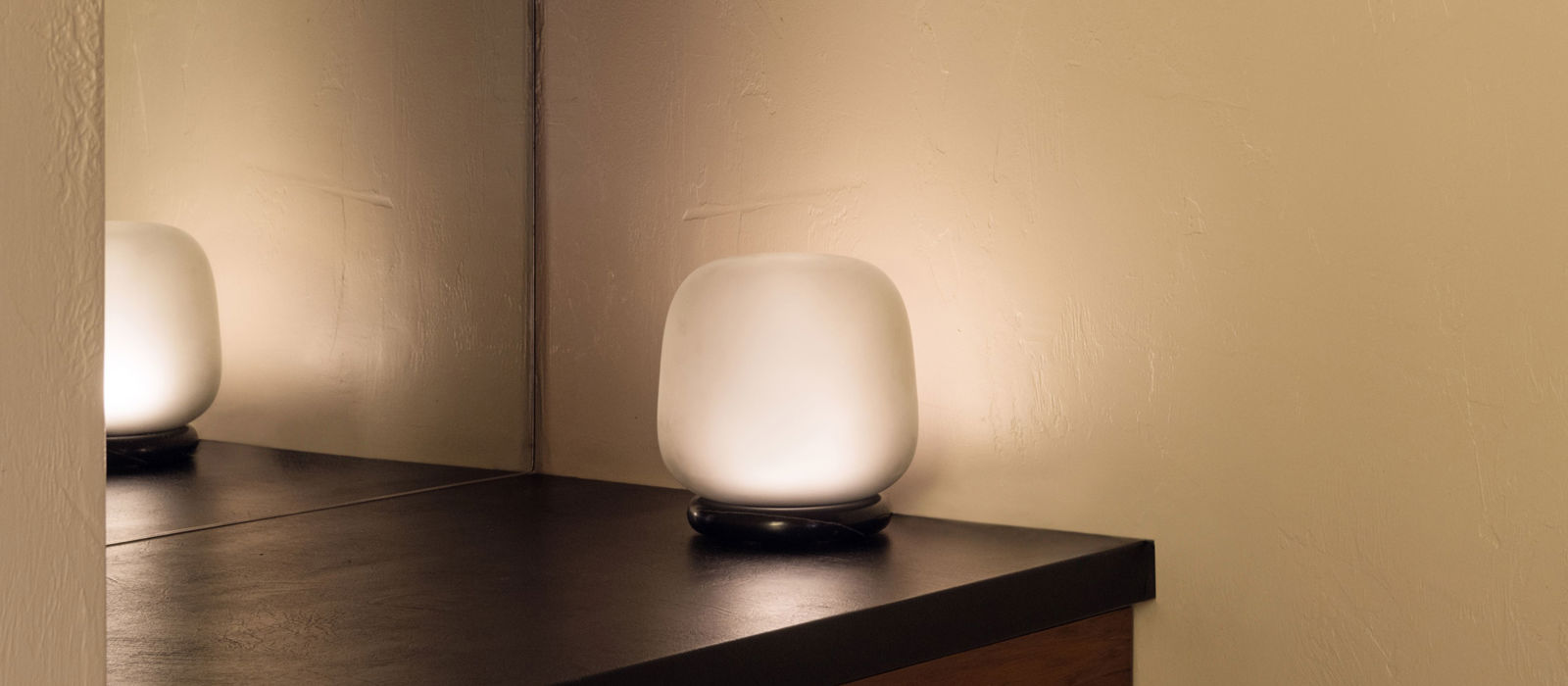 discover our AB lighting range
The AB lighting range is a collaboration between product designer Alex Buckman and Città's 3D design team, David Moreland and Nikolai Sorensen.
The AB pendant was released in 2019. The light celebrates the beauty of simple, organic forms with uninterrupted lines across the design. In 2021, this form was reimagined to create the AB table lamp.
Across the range, a limited material palette creates a clean and timeless aesthetic. The shades are crafted from hand-blown glass and the table lamp nestles softly into a marble base.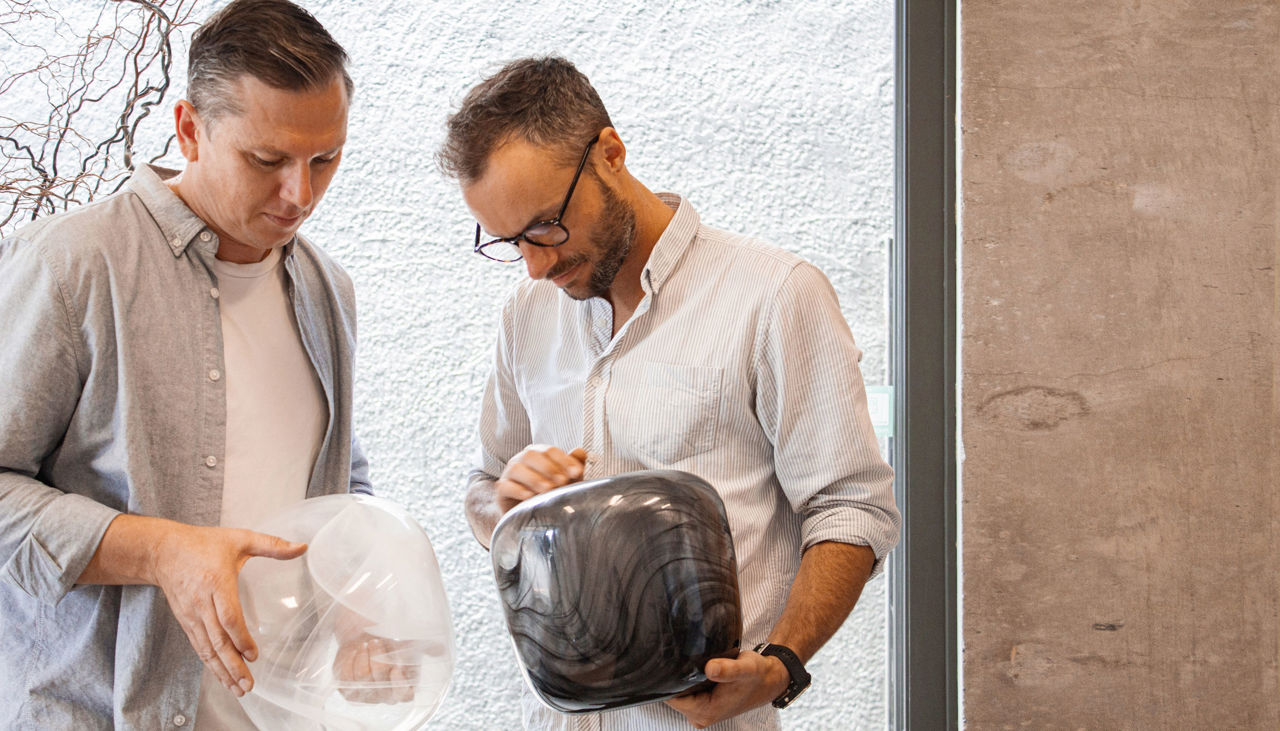 a statement bedside lamp
The AB table lamp produces ample light to read a book next to, while the dimmable function allows you to create an intimate and ambient space.
The lamp is available in two finishes: frosted smoke grey/green with a black marble base or frosted clear with a white marble base.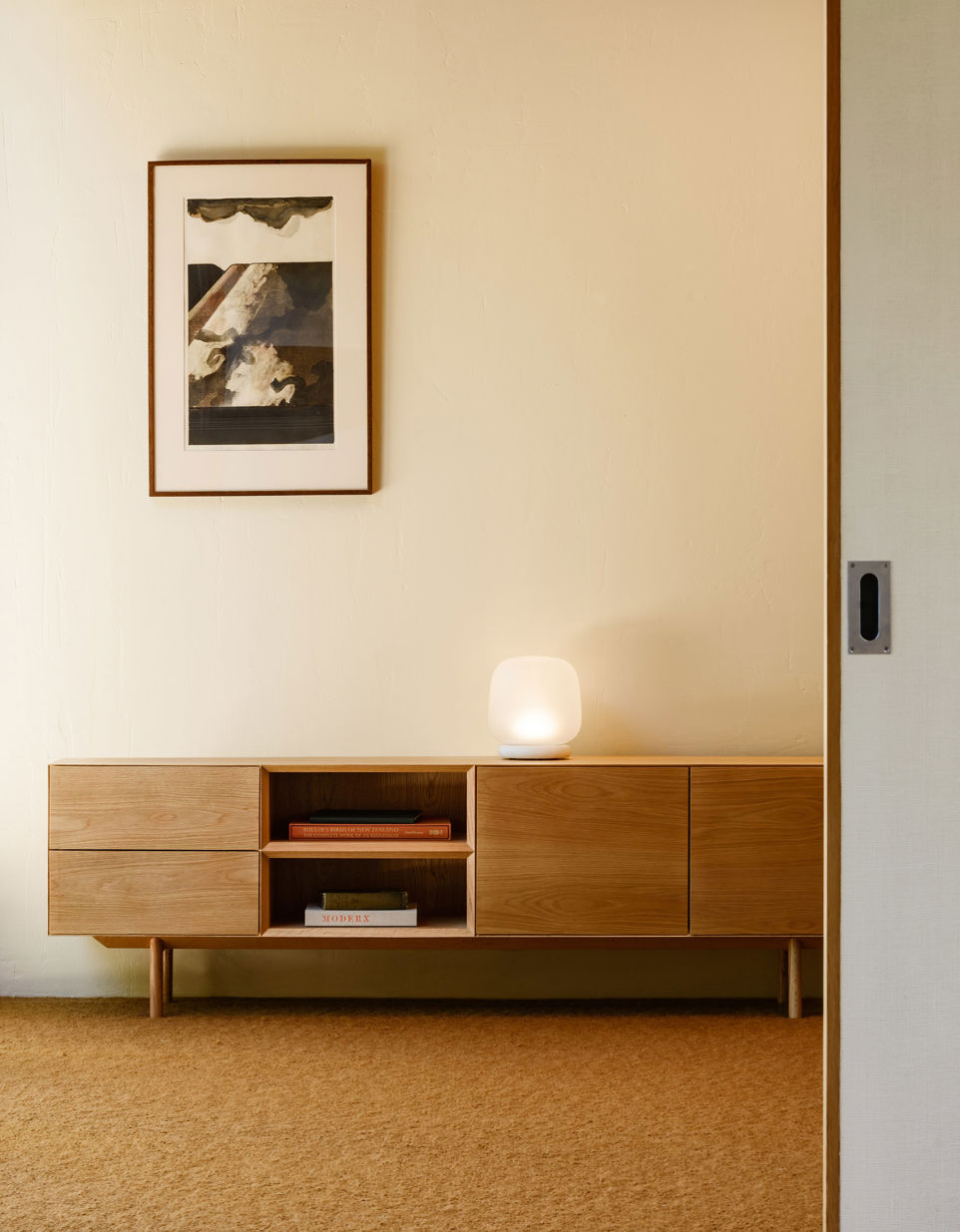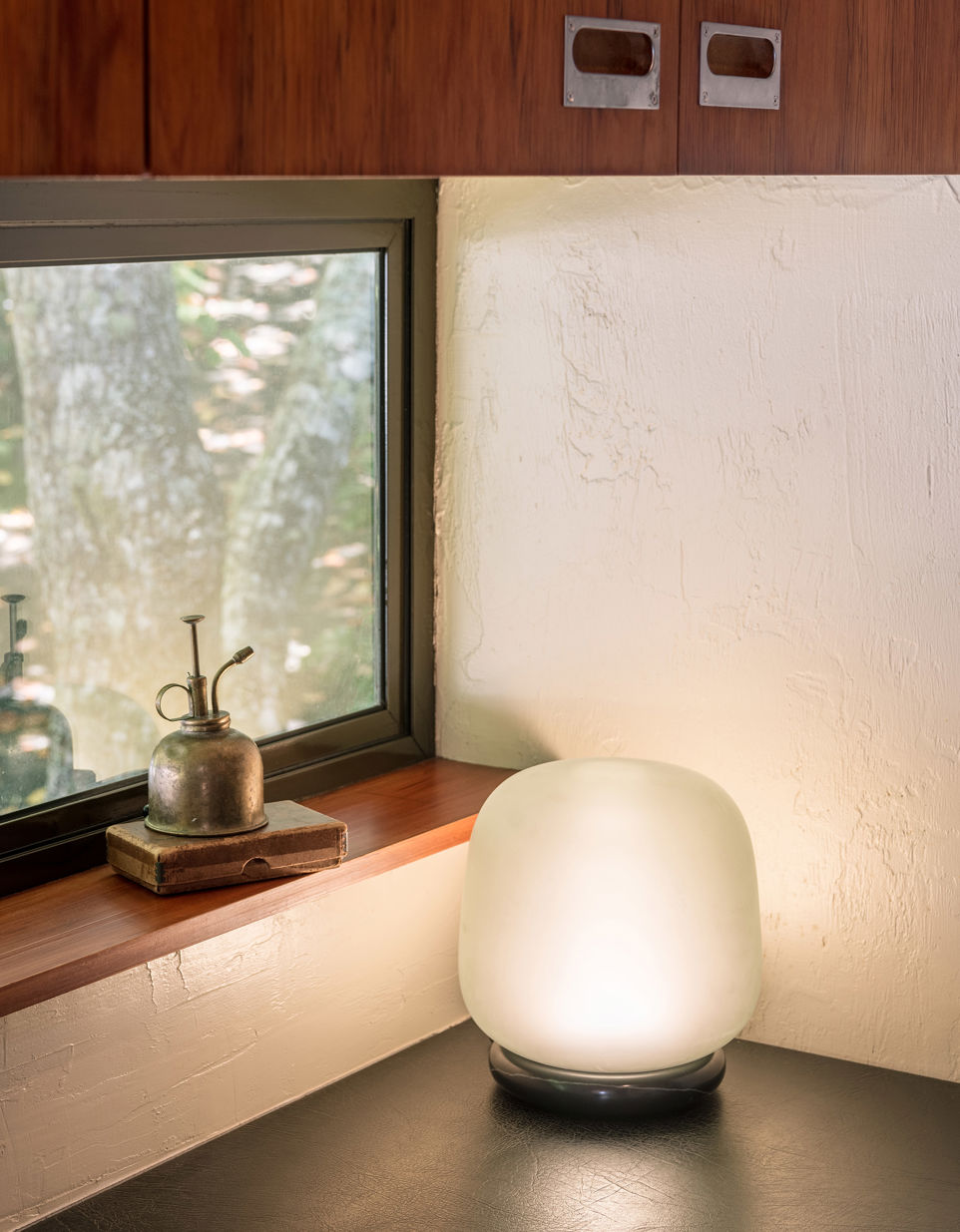 "The natural qualities of stone and glass were key elements in developing the user experience of the table lamp—we wanted something akin to feeling relaxed and calm around a campfire."
- Alex Buckman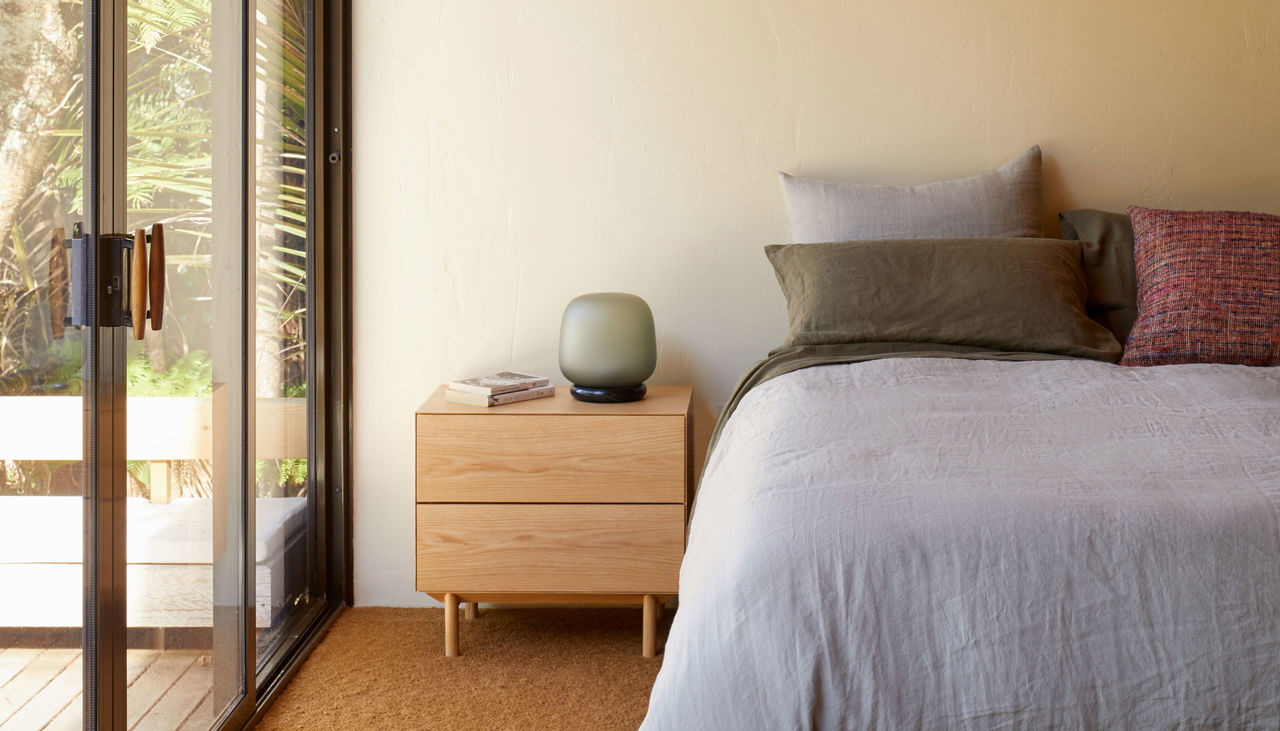 light your space from above
The AB pendant is available in two sizes and four finishes: clear, smoke grey, frosted clear or frosted smoke grey/green.
The pendant is affixed with three steel wires with adjustable fittings, meaning you can hang the pendant perfectly straight—even on an angled ceiling.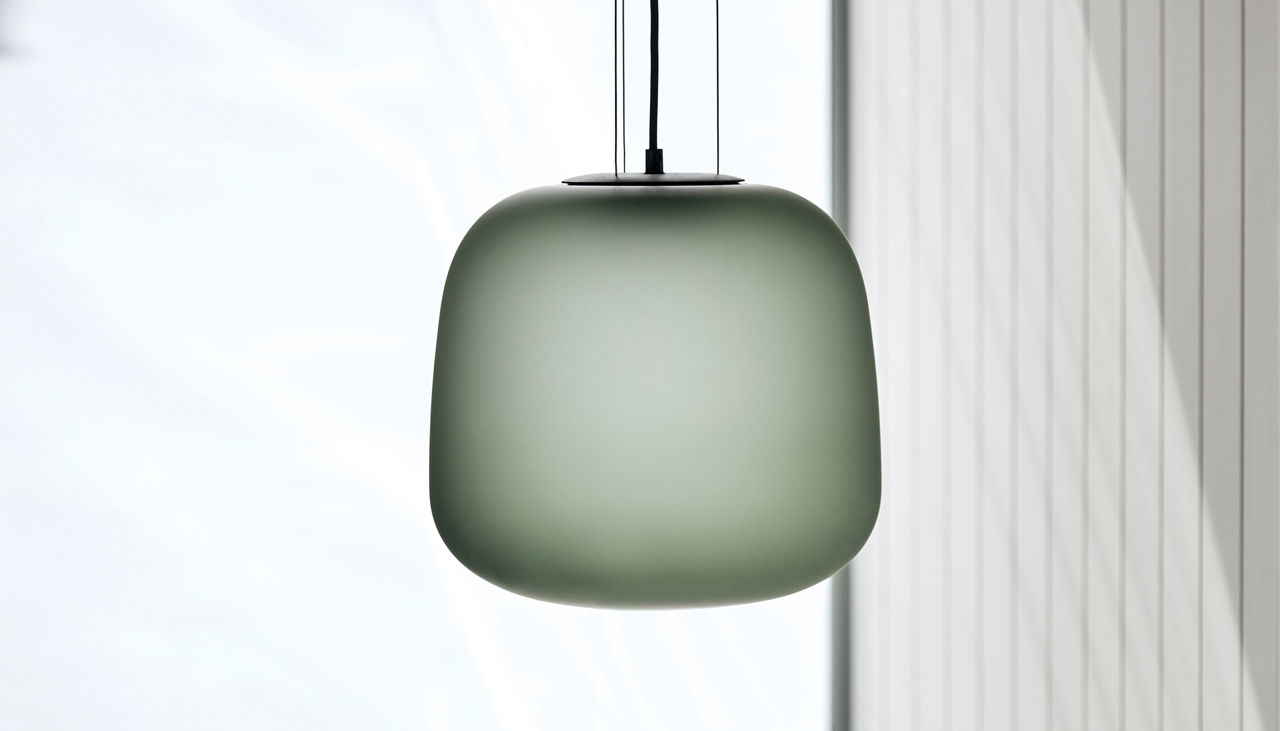 "The great thing about the AB Pendant is its versatility. Its pared-back aesthetic allows it to complement a wide range of spaces—both residential and commercial. It looks great as a single pendant but also works well as multiples or clustered."
- Alex Buckman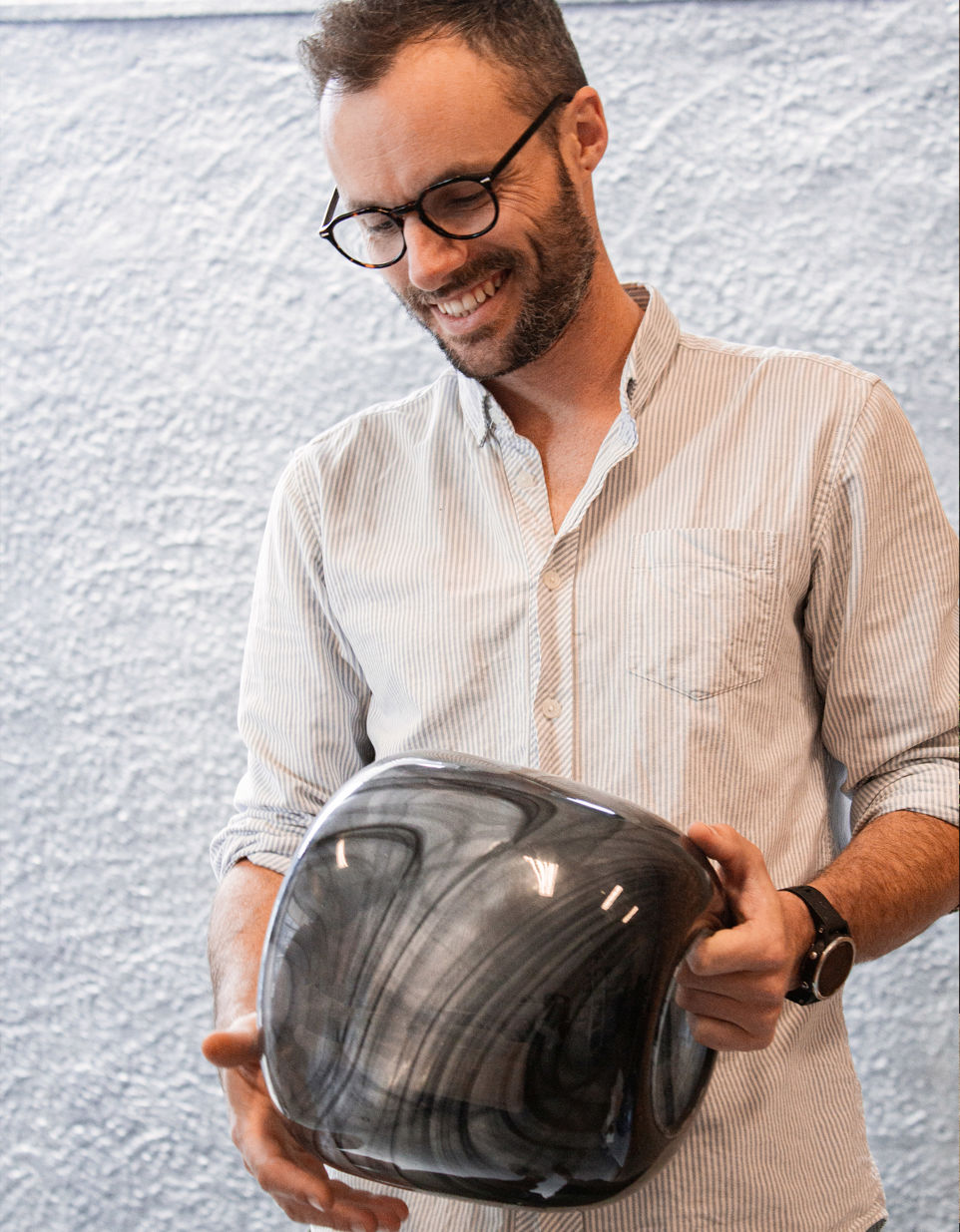 about alex buckman
Alex Buckman has a background in industrial design. His career spans from prop design at Weta Workshop to human-centred design at Fisher & Paykel Appliances.
In 2018, Alex turned his passion for lighting into a full-time role, producing bespoke lighting for residential and commercial spaces.
Alex has collaborated with Città on the AB and Point lighting ranges. Both designs were awarded a Gold Pin at the prestigious Best Design Awards.